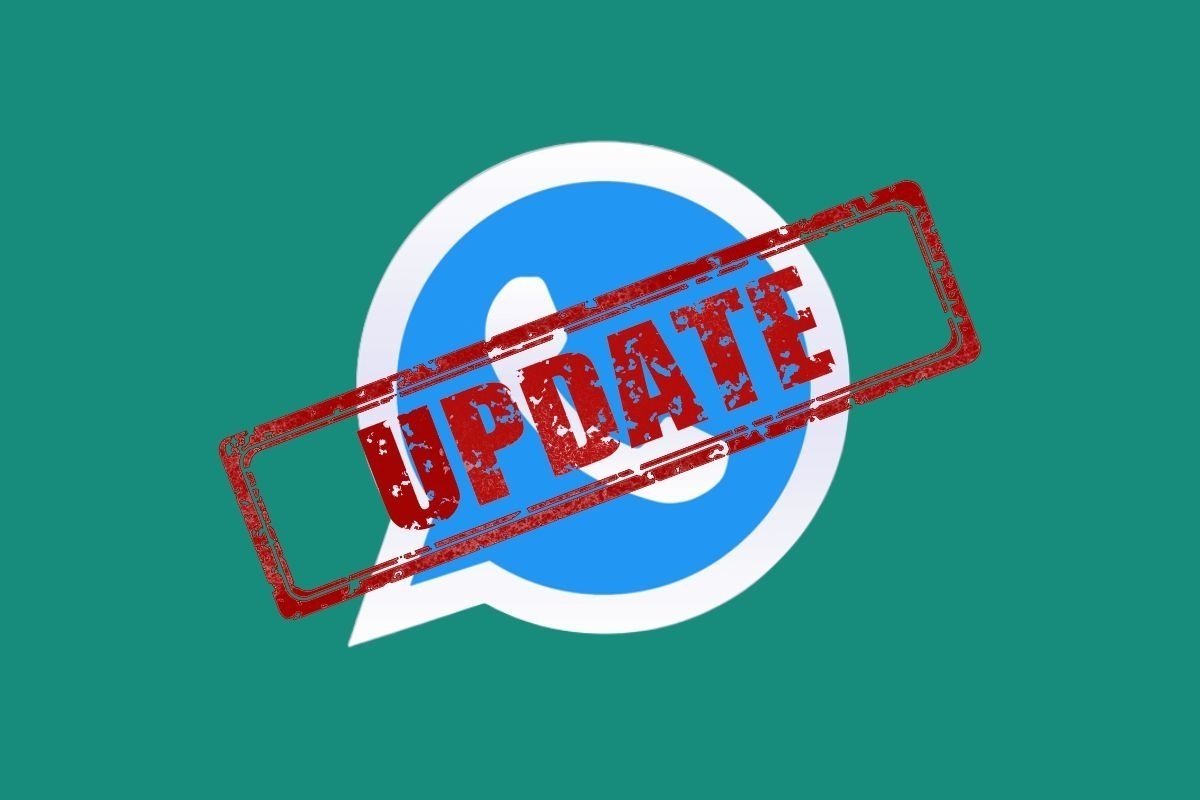 To upgrade WhatsApp Plus there are several options available as explained below. Choose the one that is most convenient for you.
Update WhatsApp Plus from the app
Launch the app. In the Chats tab, click the icon in the upper right corner that has three horizontal stripes.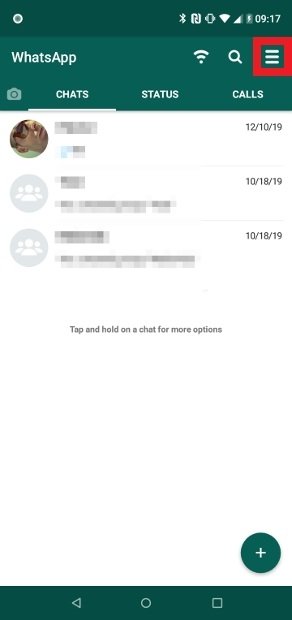 Press the icon in the top right corner
Go to Plus Settings.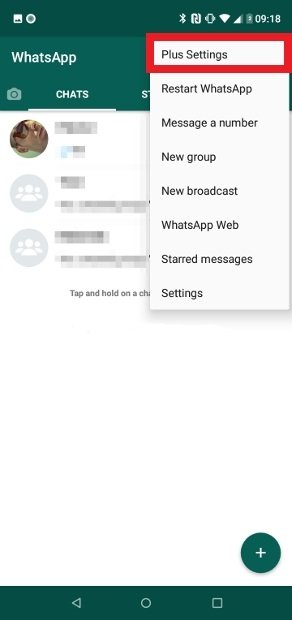 Access Plus Settings
Go to Updates.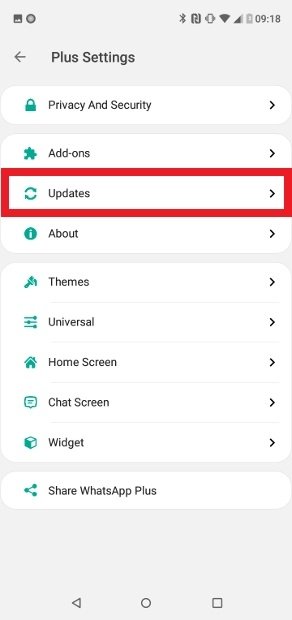 Go to Updates
Click on Check For Updates.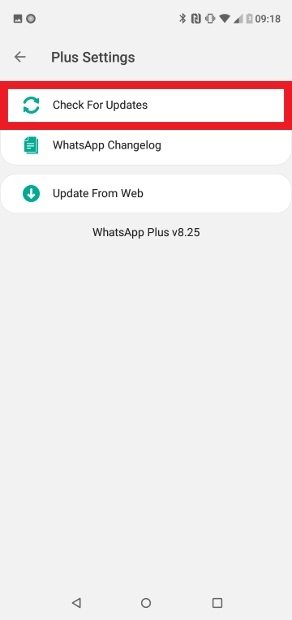 Press Check for updates
If there is a new version, the app itself will notify you with a pop-up window enabling you to download it. If there is no new version, another pop-up window will notify you that you have the latest version available.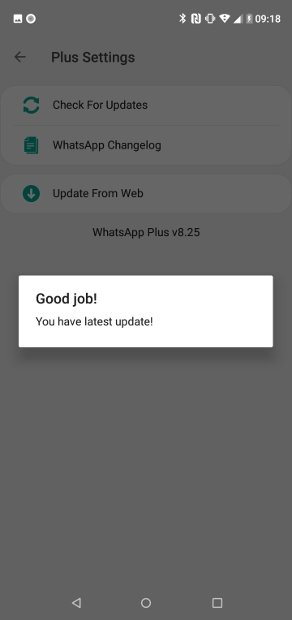 Updated version of WhatsApp Plus
Upgrade WhatsApp Plus from Malavida
The alternative to the first method is to perform a manual check. Open your WhatsApp Plus and click the icon in the top right corner of the Chat list again.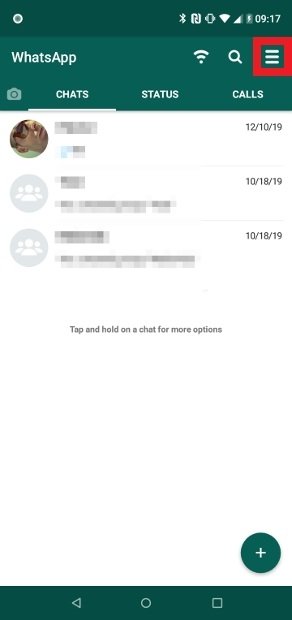 Press the icon in the top right corner
Go to Settings.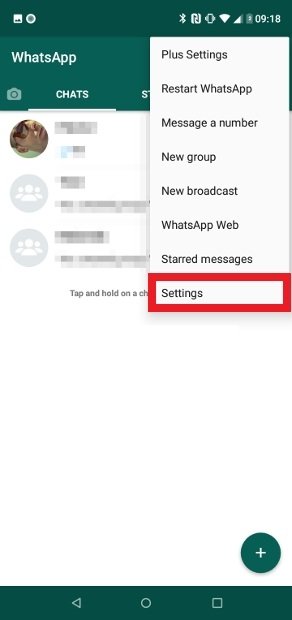 Access Settings
Now go to Help.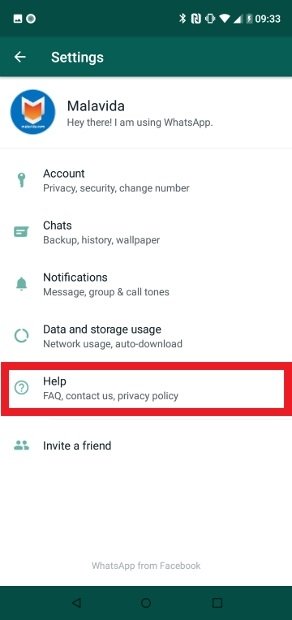 Go to Help
Finally, click on App info.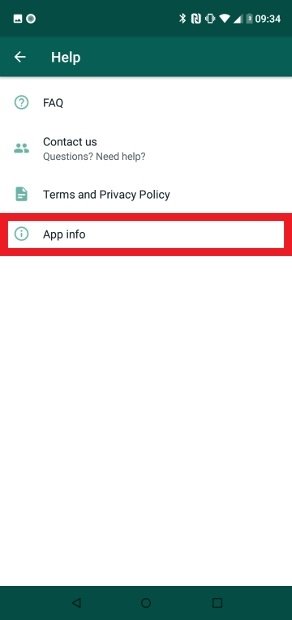 Go to App info
At this point, you can check exactly your current version of the software. Write down the data and visit our website specialized in WhatsApp Plus.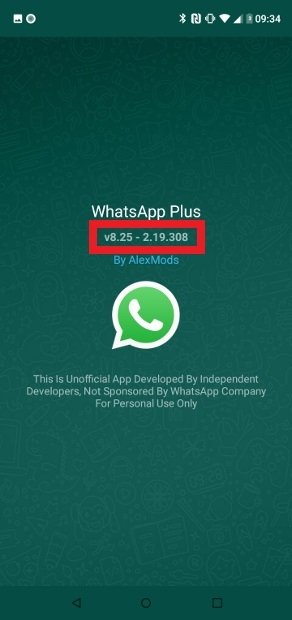 Write down the version number
Is your version older than the one we offer? In that case, it means that a more recent version is available, so you just have to download the APK and install it as usual to upgrade. If your version is the same as the one we have, you are up to date.
It is important to always have the latest version installed, as this is the only way to guarantee that you can use all application features and that any errors detected in its operation have been fixed. Unfortunately, in this case, you cannot use the Google Play functions to update your software, but either of the two methods we have presented you will work.