To install WhatsApp Transparent on your smartphone follow these steps. In the first place, press the green Download button at the bottom of this page to download the APK.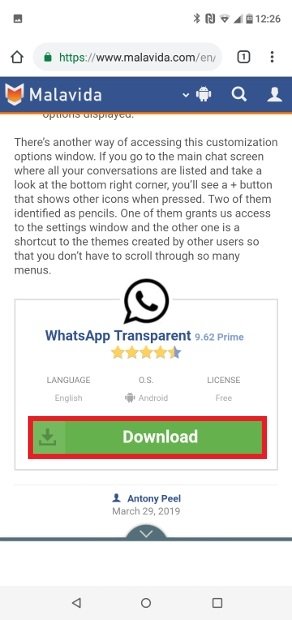 Button to download WhatsApp Transparent's APK
Once the download has been completed, press Open on the on-screen notification or go to your download folder and tap the file to start the installation process.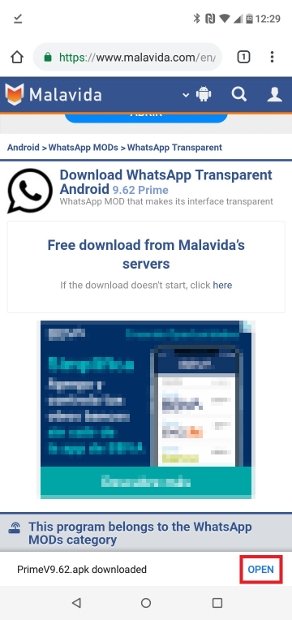 Option to open the APK file you've just downloaded
You'll start Android's installer, press Install in the bottom right corner.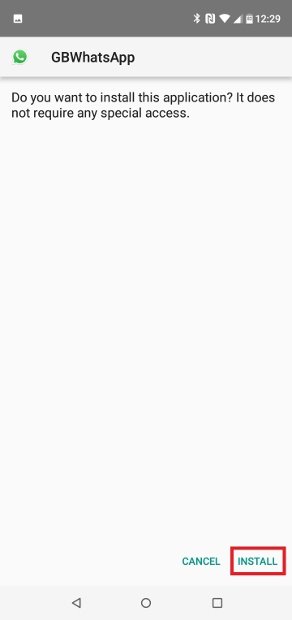 Button to install WhatsApp Transparent's APK
Once the installation has been completed, press Open also in the bottom right corner.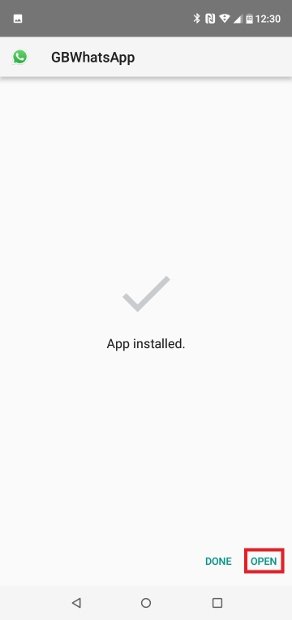 Button to open the app you've just installed
Complete the phone number verification process, entering your number to receive the activation code.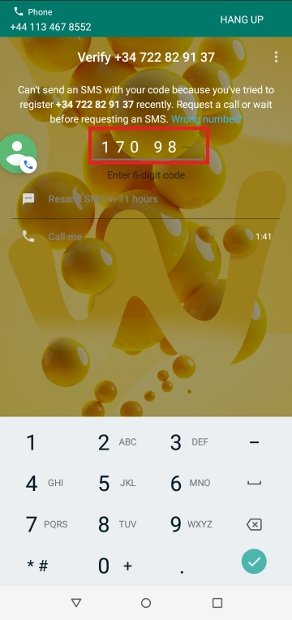 Entering the verification code of WhatsApp Transparent's number by means of an incoming call
Previous requirements
If you're using an Android earlier than version 8, you'll need to enable the installation from unknown sources. To do so, just follow these steps:
Step 1: access your phone's Settings.
Step 2: select the Security entry.
Step 3: search for the option to Allow the installation of apps from unknown sources or any other similar option and enable it.
If you're using Android 8 or later, the procedure is slightly different. You don't have to enable the installation of apps from unknown sources (this function has disappeared from the security settings starting in this version) but the very first time you try to install an APK that you haven't downloaded from Google Play, the operating system will ask you to grant permissions to install apps from your web browser or whatever app you're using for the download.
You can see all the apps that have permission to install application in your Android's settings, within the Apps and Notifications section, in special app access. There, in the Install unknown applications section you can view a list of apps with these permissions, which are only granted the first time, as we mentioned. If we accept, the configuration will be saved for this specific app. We can always get back to this menu to make changes.
Backup
It's also important to decide what to do with the data of your old WhatsApp. Whether you were using the official version or another MOD, you might want to back up your old data before installing. If you use the official WhatsApp you can create a backup and save it locally or on Google Drive. If you use MODs, you can only create a local backup.