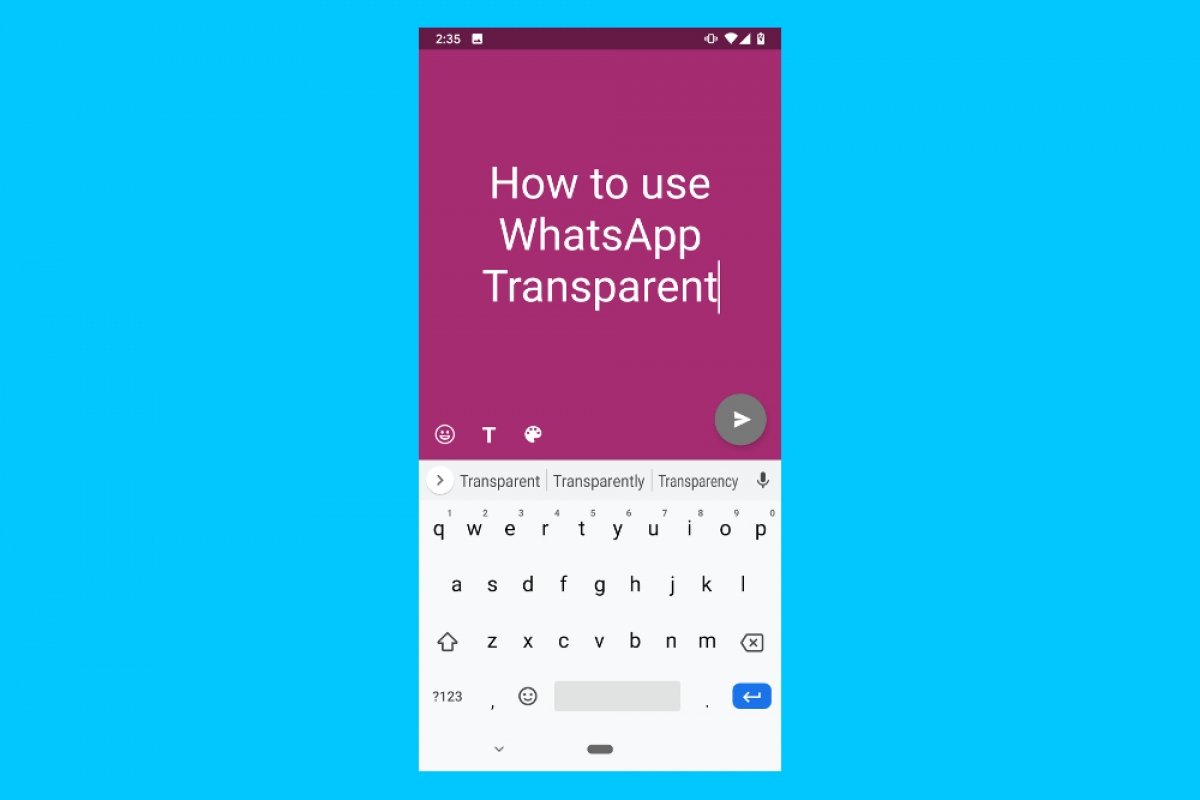 We can use WhatsApp Transparent just like we'd use the official WhatsApp Messenger app. In other words:
Registering our phone number so that the system detects as WhatsApp users and we can access our account.
Holding conversations with the contacts on our lists, those that are in the same groups as us (even if they're not our contacts) or those that have added us although we haven't add them as contacts.
Sending and sharing files of the likes of photos and videos.
Configuring different functions of the applications however we like.
However there's a difference in this application regarding the official WhatsApp and that has to do with the customization options of the application, as you probably already know. You can change the app's wallpaper to make it transparent or make use of more emoticons and emojis to be more expressive in your conversation. However, that doesn't involve any difference at all between using WhatsApp and this MOD because these functions are available in the same menus.
Remember that, as we just mentioned, WhatsApp Transparent is a MOD of the official WhatsApp. That means that it's based on the original application and, therefore, all its functions and options can be accessed and used exactly the same.
The drawback about this MOD is that you're going to have to keep an eye out for new updates if you want to be able to make the most of the new functions incorporated by WhatsApp. That can be a bit of a nuisance because updates have to be carried out manually as the system can't carry them out automatically.