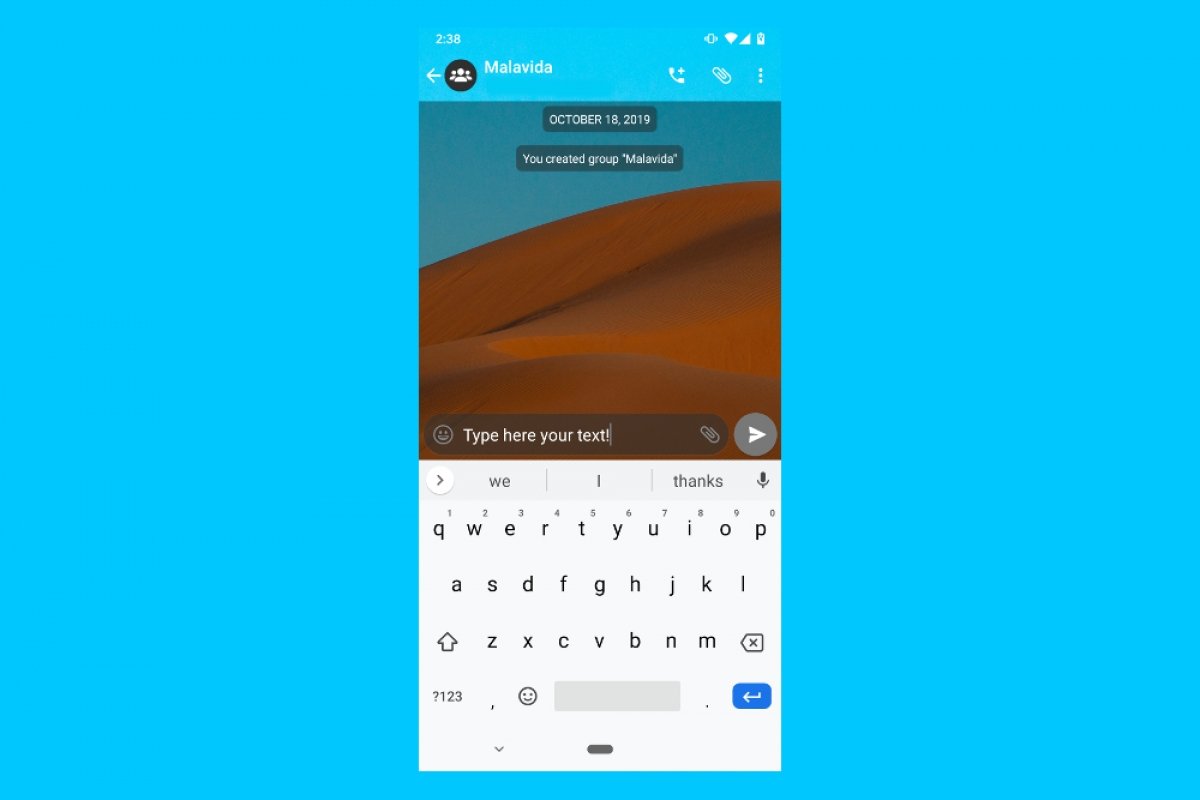 WhatsApp Transparent is a WhatsApp MOD that can be used to customize several functions of this chat and messaging app. The main one is the possibility to make the interface transparent, so that we can chat with all our contacts or in the groups that we belong to whilst viewing our device's home screen. It also offers us a greater variety of emojis and emoticons to be used in our conversations.
Since it's a mod based on the official WhatsApp, you're going to need to uninstall the original application from your device. The reason is that the operating system detects it as a duplicate application, not allowing us to install it straight away.
To be able to download and install the WhatsApp Transparent application, we'll have to follow these steps:
Step 1: uninstall the official WhatsApp application.
Step 2: authorize the download of applications from unknown sources from your phone's Settings.
Step 3: go to Malavida, from there access the WhatsApp Transparent datasheet, and click on the green Download button.
Step 4: after download the app, tap the APK from the notifications menu or the corresponding folder from the File Manager.
Step 5: complete the installation by following the steps indicated. It's a guided process that you can carry out without any trouble.
You need to follow this procedure because you won't be able to download WhatsApp Transparent from the Google Play Store, the official Android marketplace, as it has been forbidden for going against several of Google's terms of use for developers that wish to upload apps to the store.