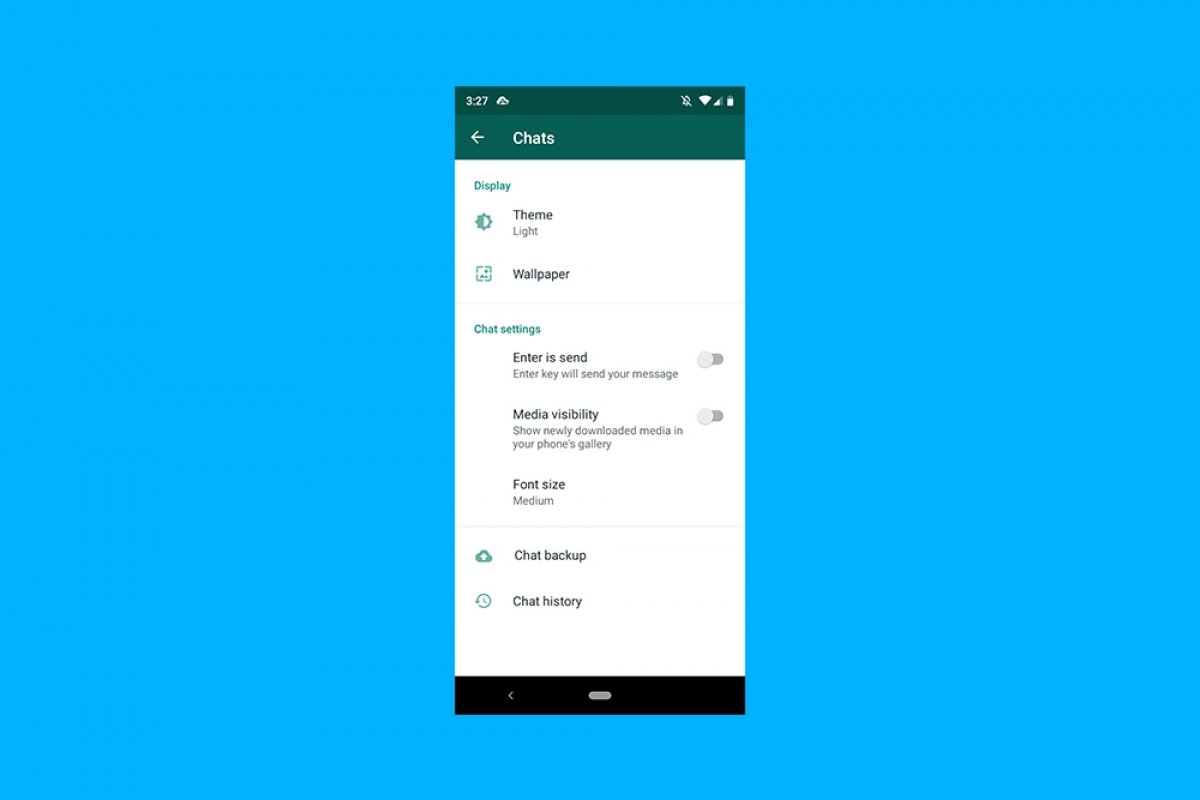 To hide WhatsApp photos and videos from your gallery, open WhatsApp and tap the menu button (in the top right corner of the screen):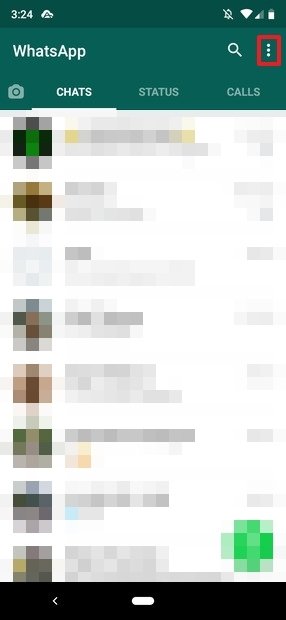 Conversations in WhatsApp
In the menu, tap on Settings: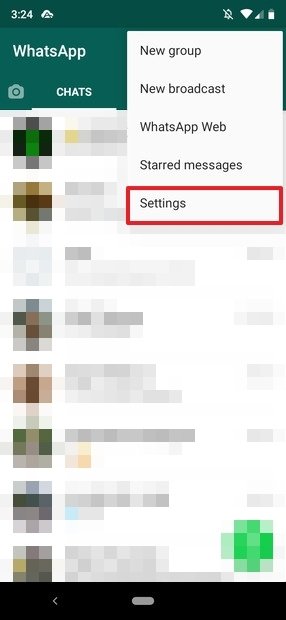 Menu open in WhatsApp
Now, tap on Chats: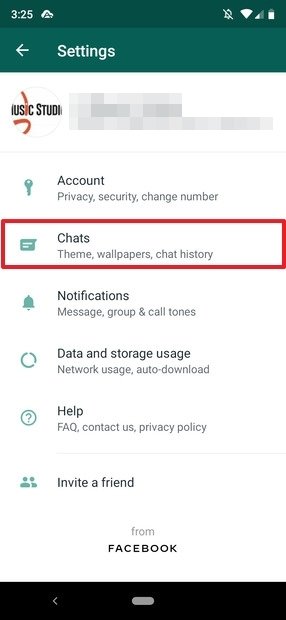 Access to chat settings
Look at the section Chat settings. In a deep green color is marked Media visibility: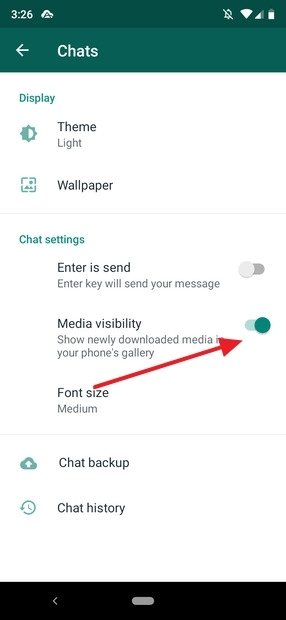 Show photos and videos enabled
We have to disable it. We will tap on the button that is now green to make it grey, and therefore, disabled: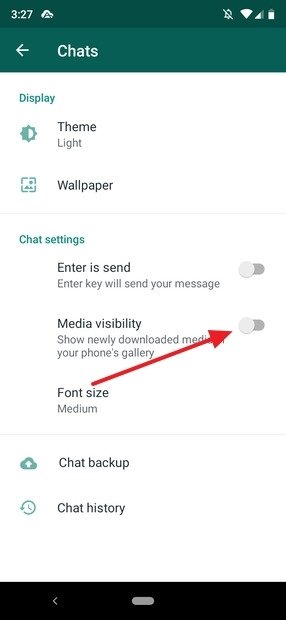 Show photos and videos disabled
And that is all, the images and videos we receive from WhatsApp will no longer be displayed in the image gallery, they will not appear among the rest of your media. If you want to consult all the multimedia content that has been shared in this way, you will have to consult it from the application. We would like to take this opportunity to remind you that all images and videos that arrive at WhatsApp are stored in the Internal Memory of the phone, even if you have a microSD card inserted.
The fact that WhatsApp has simplified this process is to be welcomed, as previously, you had to use a file explorer that was able to create files and take a few extra steps that, while not very complicated, make the process slightly longer. Having a chance to do this from the application itself is just great.
As you can see, this process is not difficult and takes seconds to complete. With the indications that we just gave you, you should have no problems, so we recommend that you follow them.