WhatsApp has become a worldwide leader in the world of instant messaging. Although it is one of the most widely used applications in the world for sending and receiving content, it has several limitations. One of them is its lack of an app for tablets, at least officially. However, for Android, it is possible to use it by installing the mobile version or by accessing its website. Below, we will explain how to do it easily.
Use WhatsApp on your tablet by installing its APK
Installing WhatsApp via its installation file or APK on a tablet is possible. To download it, use the link on this page. When you are in the WhatsApp tab in Malavida, select Download.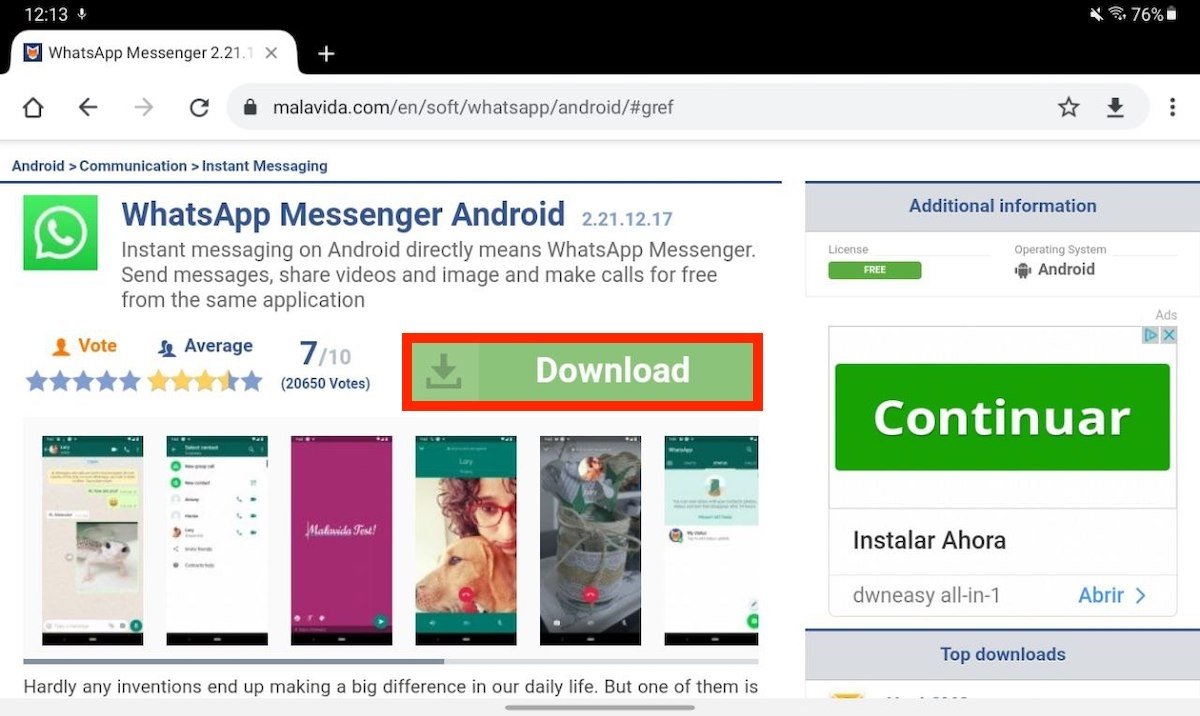 WhatsApp's download page
On the download page, press Download again.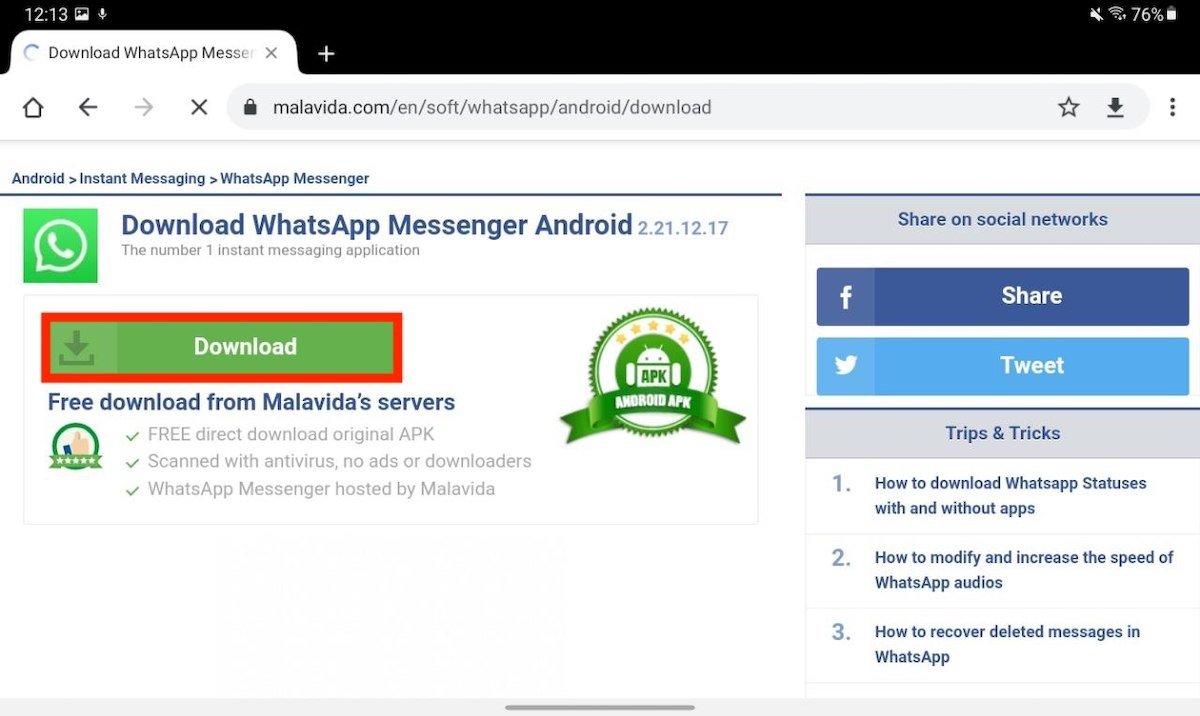 Start downloading WhatsApp
Once the download is finished, use the Open button to launch the APK.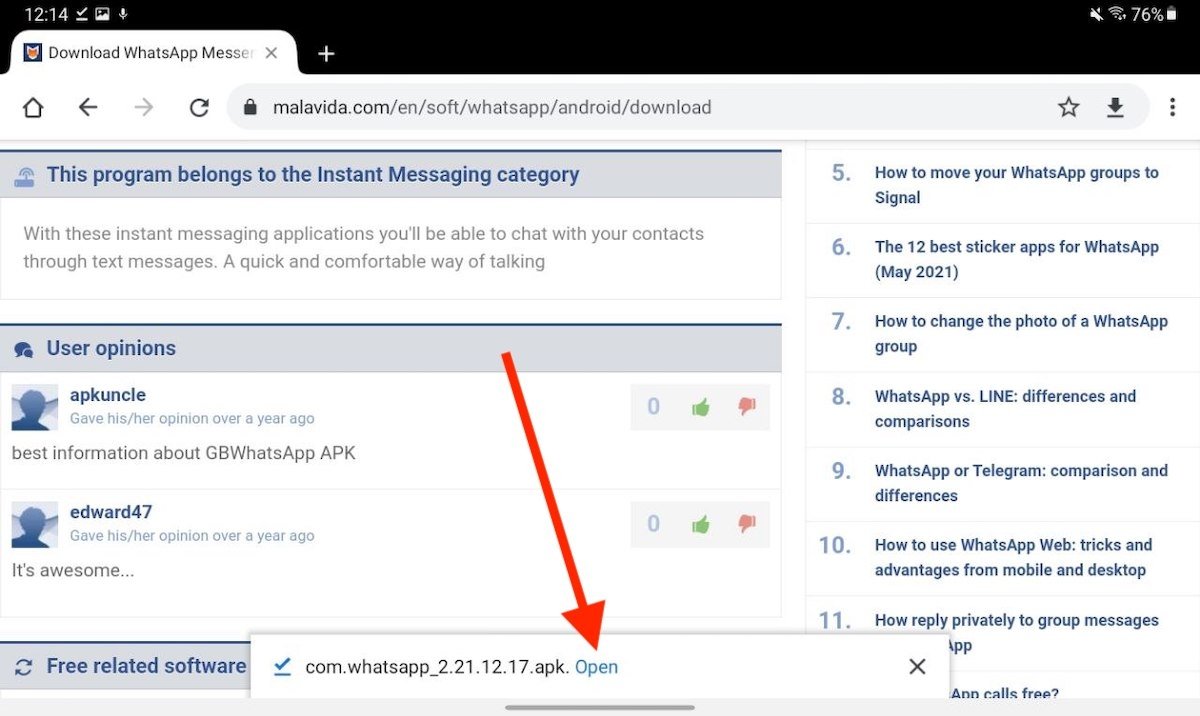 Open the APK
Install the application as usual. Start by tapping on the Install button.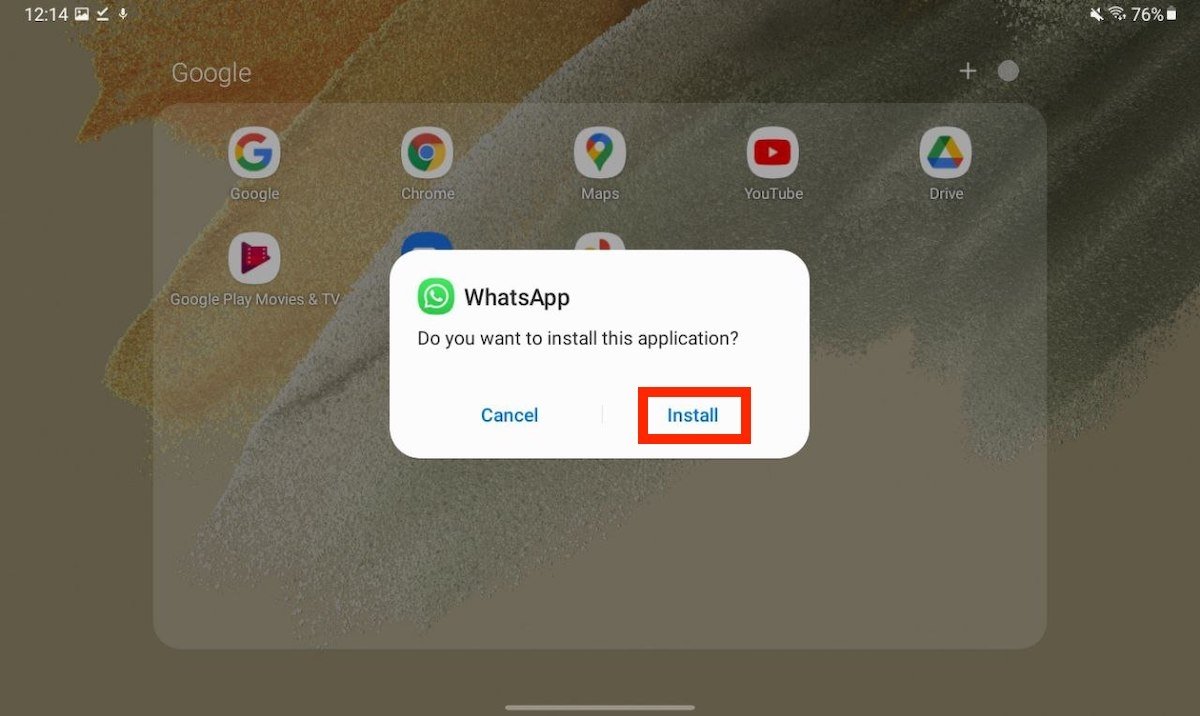 Start the installation
Then, tap on Open to launch the application. You can also use Done to exit and run it later.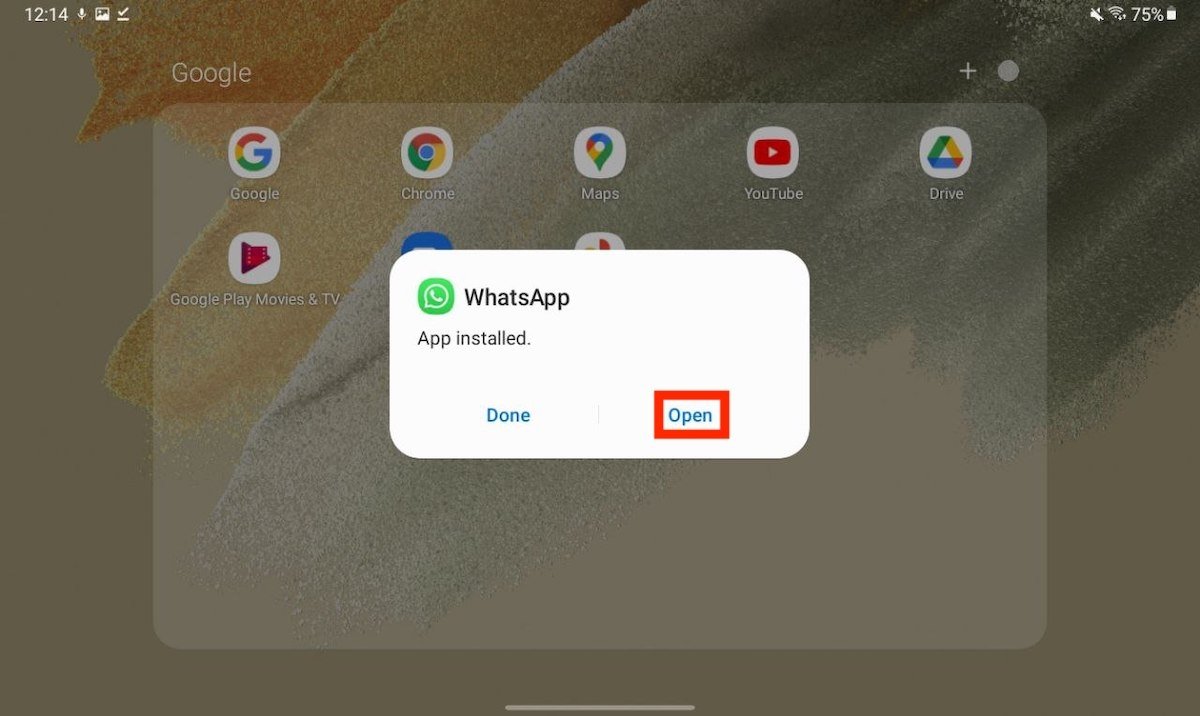 Open WhatsApp on a tablet
Accept WhatsApp terms and conditions.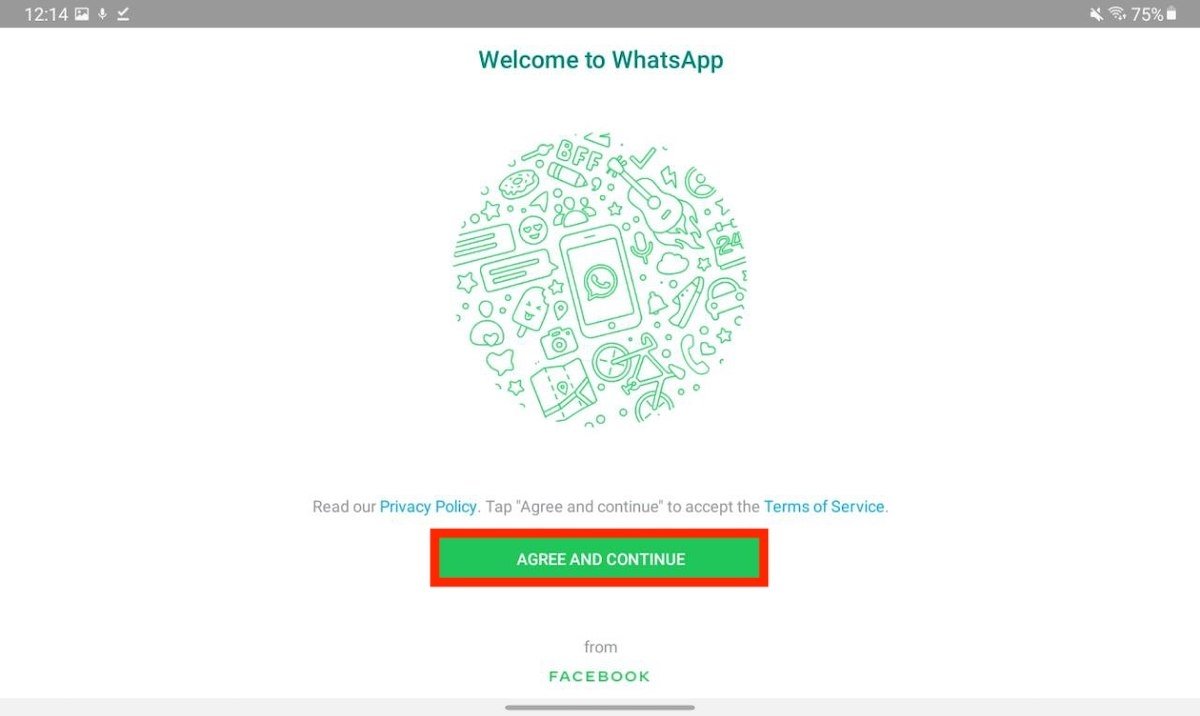 Accept the terms and conditions
Finally, enter your phone number to link your account.
Enter your phone number
About this method, you should know two things. On the one hand, logging in on your tablet means that your account will no longer be available on other devices, including mobile. It is only possible to have WhatsApp on one device. Also, remember that you must have access to your phone to receive the verification message. This step is essential to complete the process.
Use WhatsApp Web on your tablet
As an alternative to installing WhatsApp, you can use the web version. To do so, access it using the URL web.whatsapp.com in your browser. Next, open the main menu and tap on Desktop site. This way, you will make WhatsApp believe that you are logging in from a desktop computer.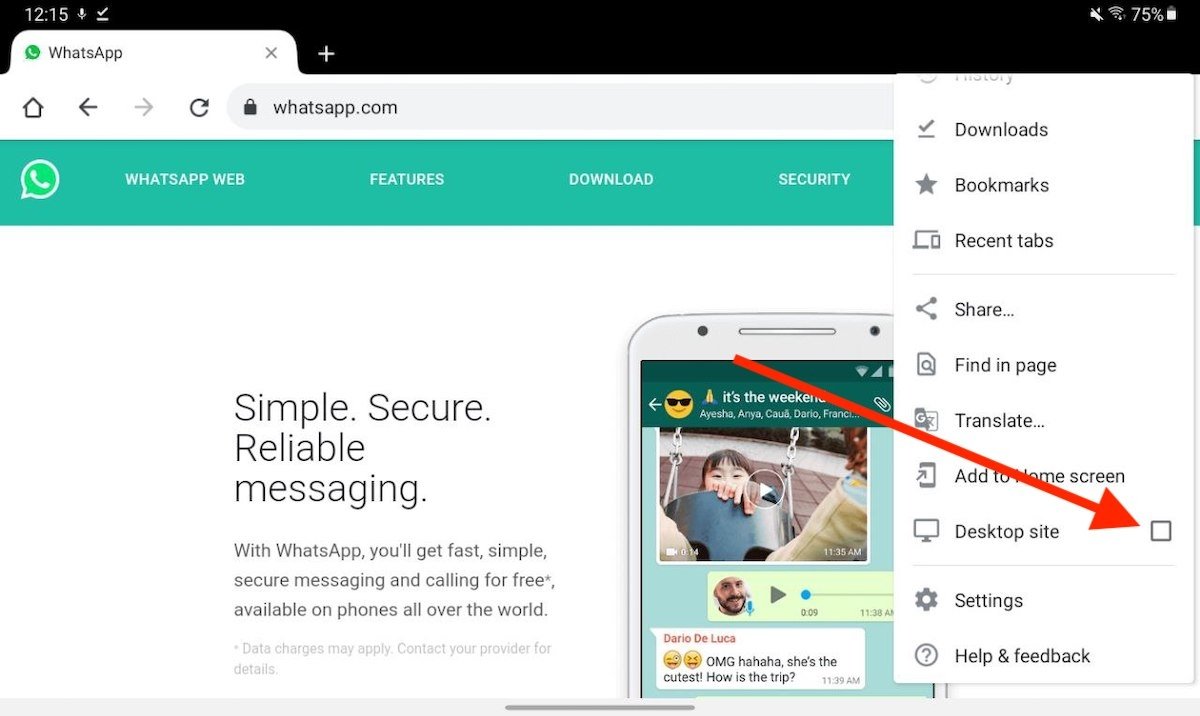 Open the desktop site
Scan the QR code with your phone to link your account.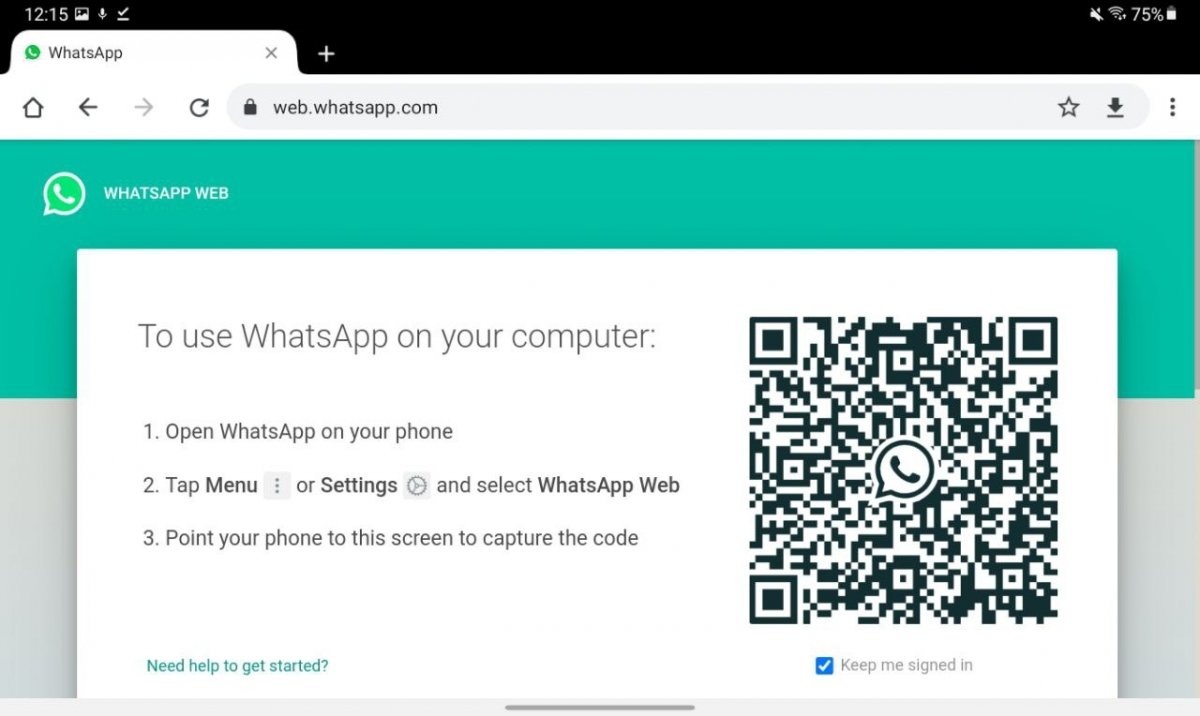 Scan the QR code
For faster access, open the browser menu and tap on Add to Home screen. Thus, you will create a shortcut on the home screen.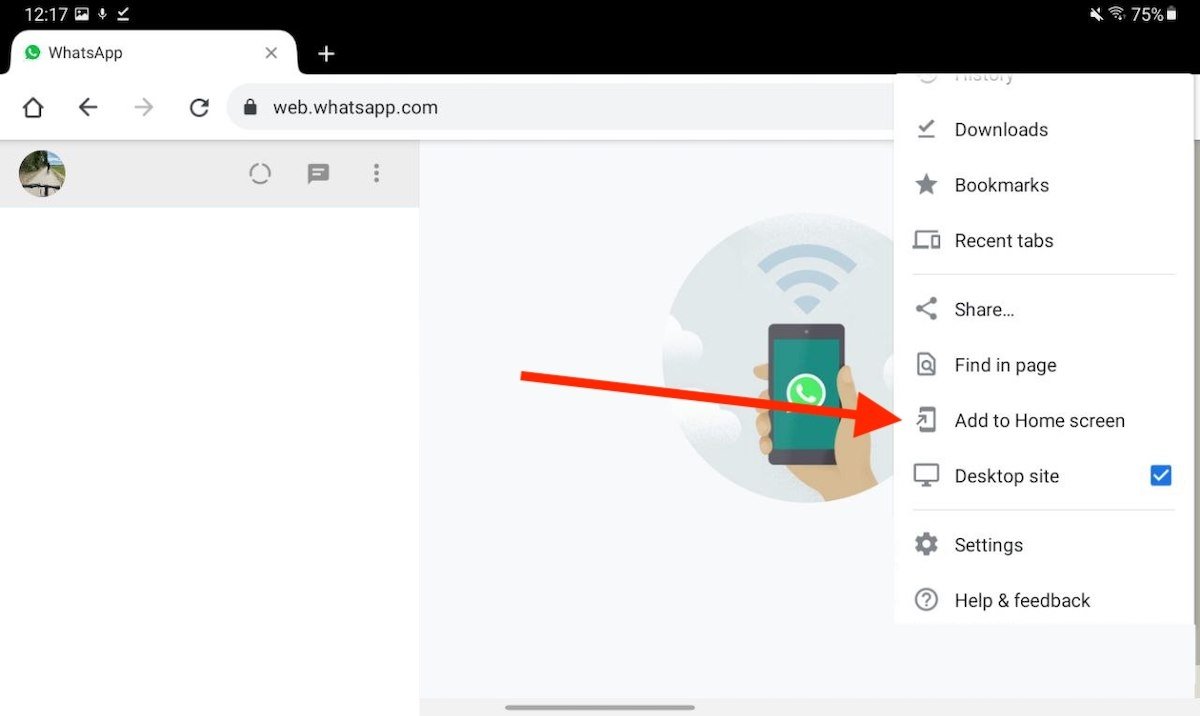 Add the site to your home screen
Confirm by tapping on Add.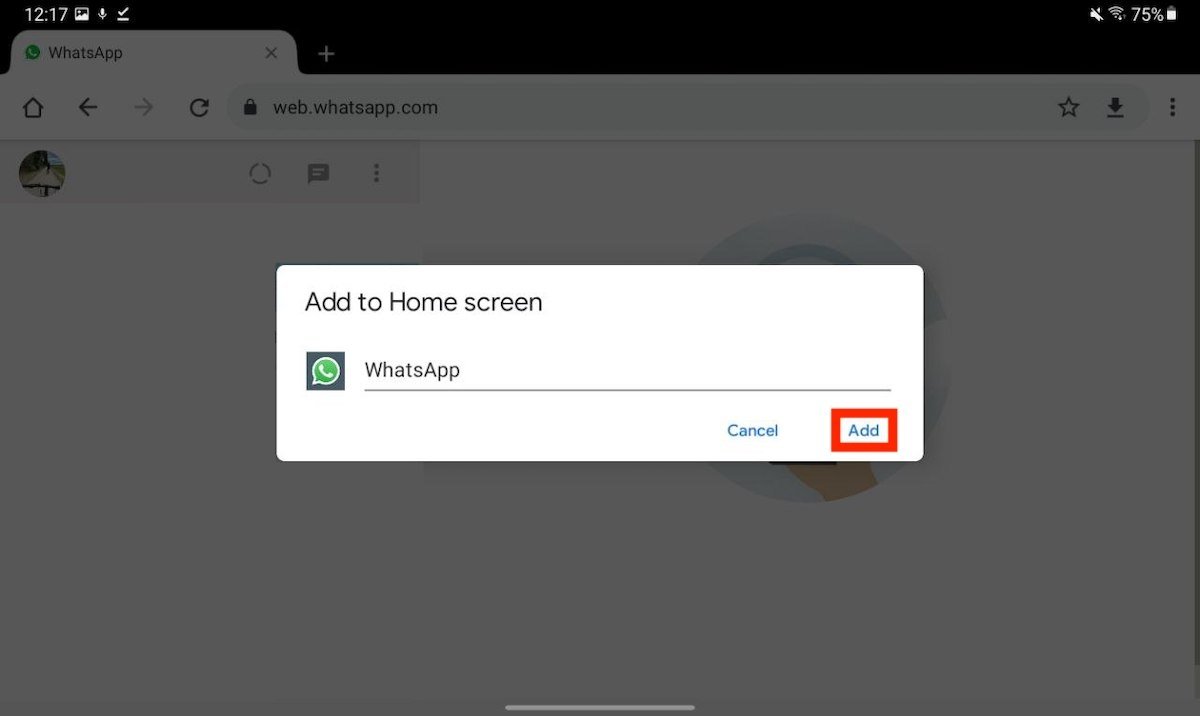 Create a shortcut
The WhatsApp icon will now be available on the home screen.
Shortcut to WhatsApp Web
This process also has its limitations. They are the following:
You can only use one WhatsApp Web session at a time. Therefore, if you access from your tablet, you will not be able to do the same from your computer.
Although it is possible to receive notifications, these will only arrive if the browser is kept open.
On the contrary, using WhatsApp Web on your tablet has a clear advantage, you will still have access to your conversations from your smartphone. This way, you will have WhatsApp on two devices at the same time.