Emoticons are a basic element in instant messaging applications. Thanks to them, it is possible to express feelings or moods much more effectively than by writing text. Over the years, major technology companies, such as Apple and Google, have been constantly adding new images. Popularly known as emojis.
But what if a single emoji does not express correctly what you are thinking? If so, you cannot miss one of the new features of the Google and WhatsApp keyboard.
How to combine two emojis with Gboard in WhatsApp
You should know that for this trick to work, you must have the Google keyboard installed. Here, you will find a link to get its APK for free and securely. However, Gboard is the default keyboard of most Android phones. Therefore, it is likely that you already have it.
Once you have selected Gboard as the default, open a WhatsApp conversation. Then, tap in the text field to bring up the keyboard and select the smiley face key.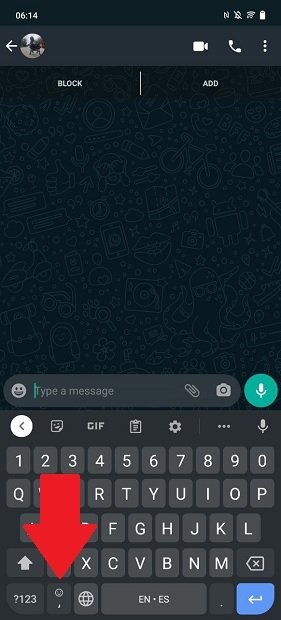 Gboard's emoji menu
With a long tap, another white smiley face will appear on a blue background. Tap on it.
Open the emoji selector
By doing this, you will have opened the emoji selector. Select two to include in the writing area.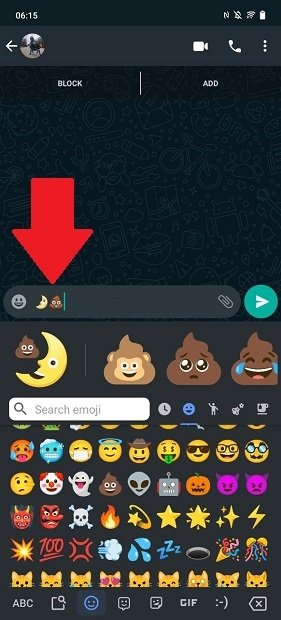 Enter two emojis
The combination will be displayed at the top. Tap it to send it. There are also additional suggestions on the right side of the screen.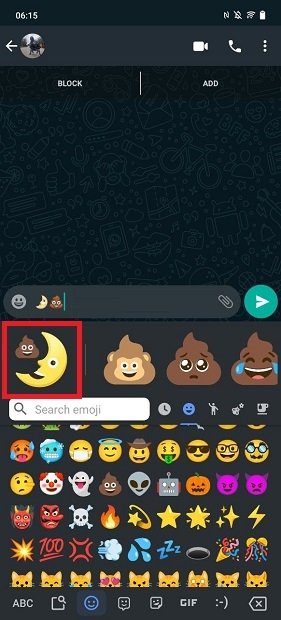 Emoji suggestion
Note that not all emojis are compatible. This function is limited to those showing a facial expression. You will not be able to combine emojis of flags, vehicles, or other similar categories. It is also important to remind you that the combinations are sent as a sticker.