There are two ways to keep your WhatsApp photos from taking up space on your phone: through Google Photos and with WhatsApp. Let's see them below
Through Google Photos
Download and install Google Photos (although on most devices it comes pre-installed) with the following button.
Once you have done that, open the application. As soon as you have done so, tap on the menu button (in the top left corner of the screen):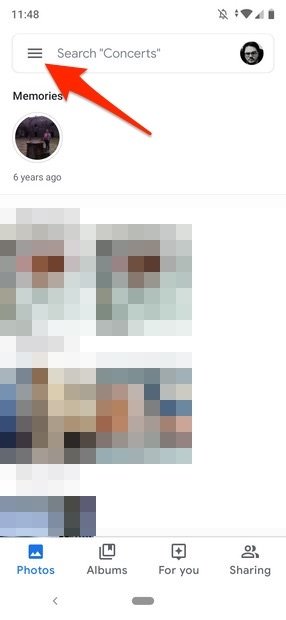 Google Photos main interface
Then tap on Settings: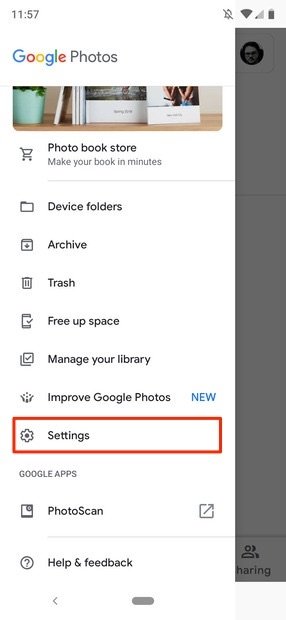 Google Photos menu
Now tap on Back up & sync: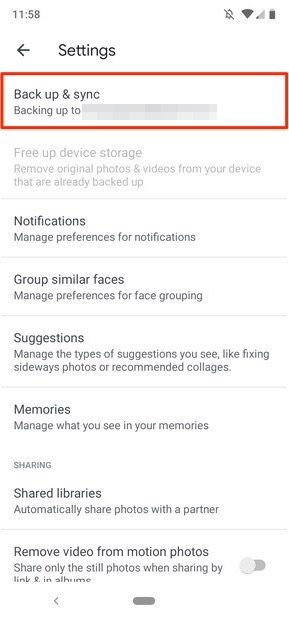 Google Photos settings
Activate backup and synchronization of your photos (the control button must be blue):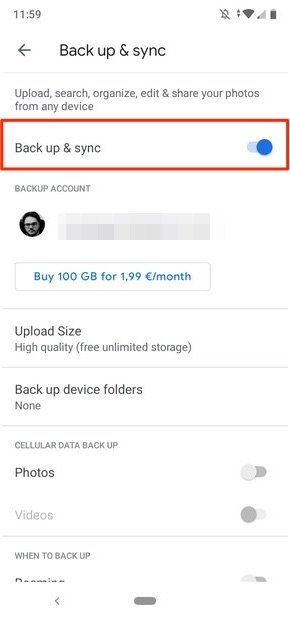 Cloud storage enabled
Now that the backup is activated, tap on the Albums tab: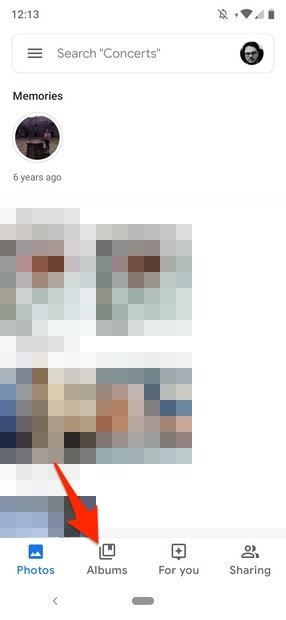 Navigation buttons in Google Photos
Now, tap on WhatsApp Images: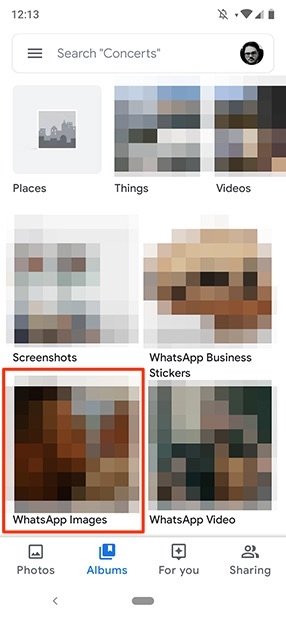 Album view in Google Photos
Next, look at the top of the screen, at the Back up & sync control: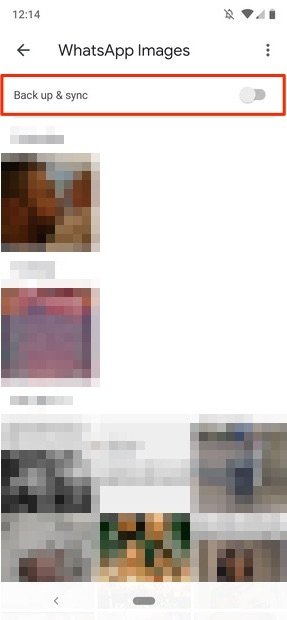 Button to back up a folder on the cloud
Tap the control button to activate it (remember it has to be blue):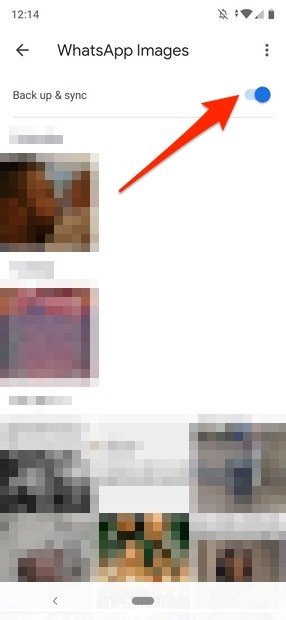 Backup enabled
From now on, Google Photos will store all the photos in your WhatsApp image folder in the cloud. Also, every time someone sends you a new photo, it will be copied and synchronized with your cloud storage. You will receive a notification when the sync is complete, so you can then delete all WhatsApp photos from your device.
Through WhatsApp
The best way to prevent photos from taking up storage space on WhatsApp is to prevent them from being downloaded. By default the messaging app downloads everything sent to us automatically, but we can change that behavior. To do this, open WhatsApp and tap on the menu button: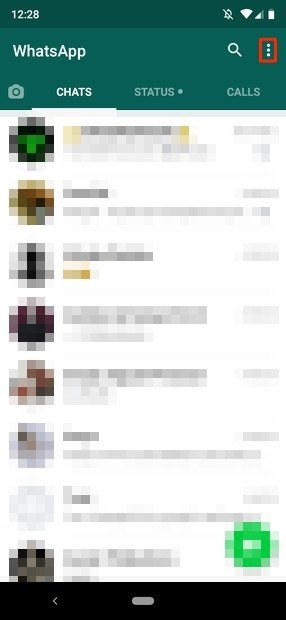 WhatsApp's main screen
Now, tap on Settings: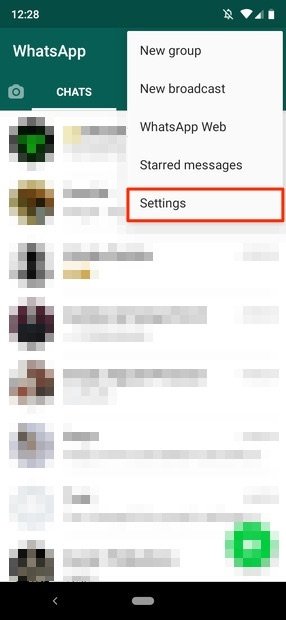 WhatsApp's dropdown menu
Next, tap on Data and storage usage: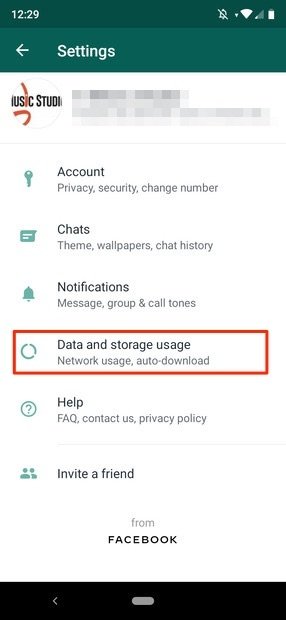 WhatsApp's settings
Now, let's look at the Media auto-download section: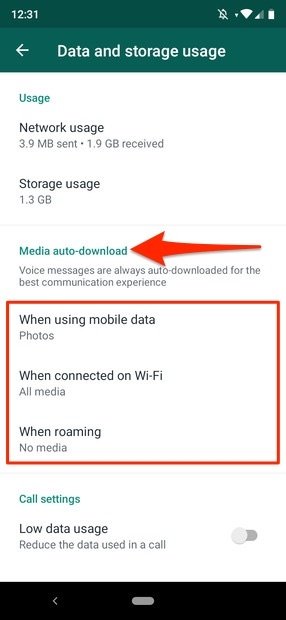 Default storage options
We will have to enter the three options (When using mobile data, When connected on Wi-Fi, and When roaming), and uncheck all the categories that will appear when tapping on each of them: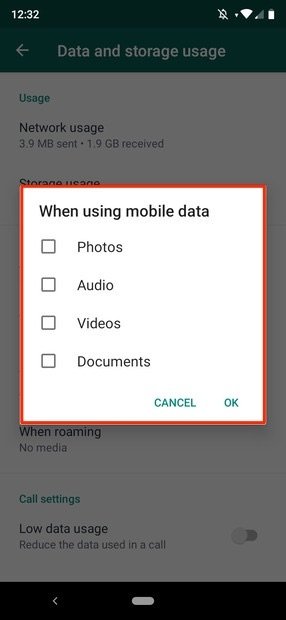 Changing the storage options
When you are done, each option should show the No Media message: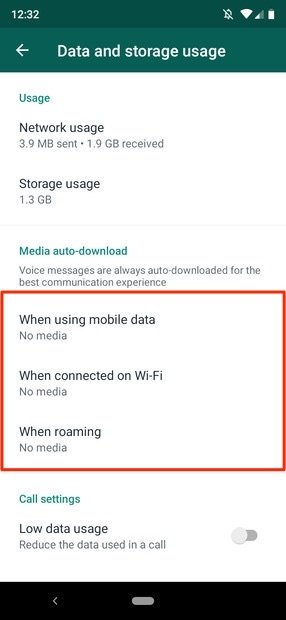 WhatsApp storage disabled
And that is it, any content sent to you by WhatsApp (not just photos) will not be automatically downloaded to your device, and therefore will not take up space.