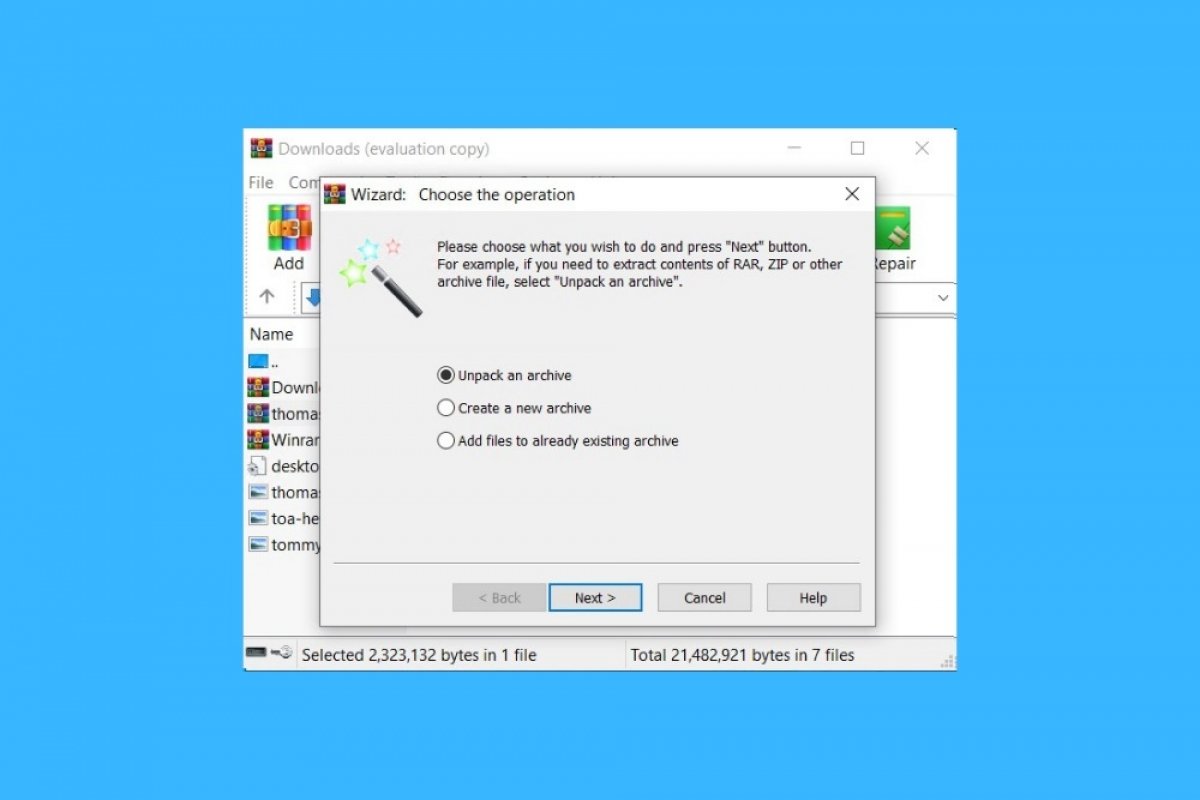 There are two different ways you can use WinRAR:
From the application itself: when you run the application, you will access the WinRAR control panel. This works as a file explorer of sorts, from which you can explore all the folders in your hard drive, very much like you would if you were using Windows. Here, you can select files individually and use the different functions the program has to offer – that is, create or extract compressed files. It also has search box embedded, as well as other functions such as viewer and tester to find possible errors within the file in question.
From the contextual menus: at the end of the WinRAR installation process, the user is offered the possibility of integrating the functions of the program into the contextual menu of Windows. This means that if you go to any file and right-click on it, you will find functions specific to WinRAR. With one simple click, you will be able to access this tool to create new compressed files, send them by mail with the assigned e-mail client, extract compressed files indicating the destination folder, etc.
As you can see, this is not a difficult to use or time-consuming program; on the contrary, it is very straightforward. It must be clear, however, that the possibility of using it or not will sometimes depend on the file format you have linked to it during the final steps of the program's installation.