Wish is an e-commerce application that differentiates itself from the competition in the way it works. Regarding its distribution platform, there are some details worth noting.
For example, Wish only acts as an intermediary. The company does not need large facilities to store the products it sells, as all it does is put users in contact with sellers. Of course, this does not exempt it from liability. If a purchase is not successfully completed, either because the product is lost in shipment or for any other reason, Wish responds to the user and provides the necessary assistance to solve the problem.
On the other hand, Wish does not handle the packaging and shipping of the product. These are tasks that depend on the salesperson. Most of the items sold on Wish come from China. As a result, shipping time is usually quite long, except for selected products. It is also interesting to note that Wish uses a recommendation algorithm to display the most suitable products in each case. Also, it invests heavily in targeted advertising to attract new users.
All of these points are closely related to the system Wish uses when selling products. But what about its application? how can you use it properly?
How to use Wish app on Android
Wish has a very easy-to-use application. Its main screen shows some featured products that may be of interest to you.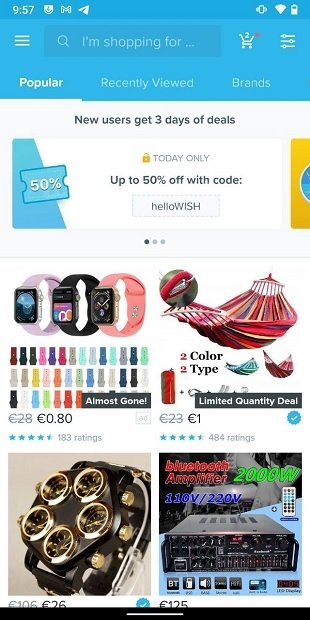 Main Wish screen
From there, you can also access the product finder by tapping on the upper text field.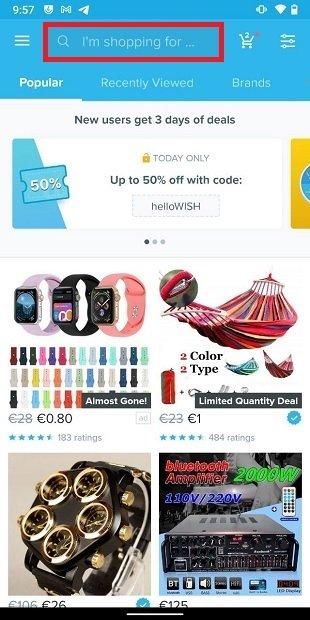 Search tool to find the product
Under the search engine, you will find some of the main sections of the Wish catalog. Two of them deserve special attention. On the one hand, a rewards section to obtain discounts.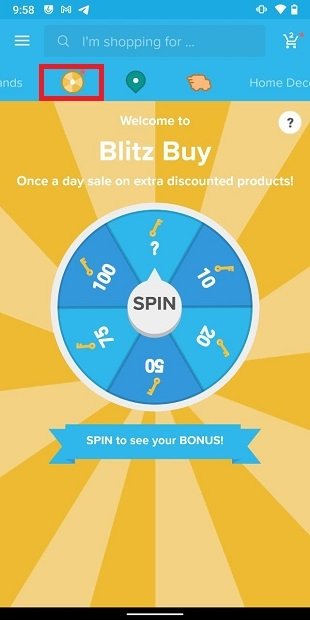 Award section
On the other hand, a section dedicated to products with fast shipping.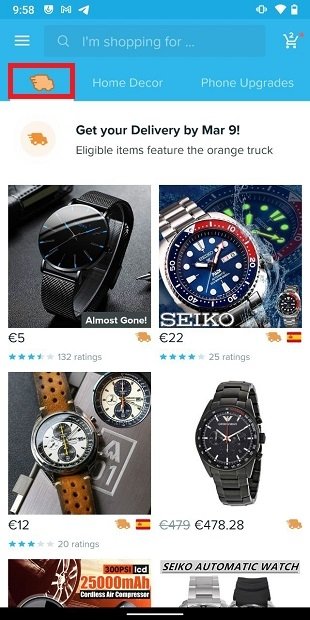 Fast delivery products
Like other similar applications, Wish has a shopping cart where you store the products you want to buy. Its appearance does not differ too much from what is usual in this type of service.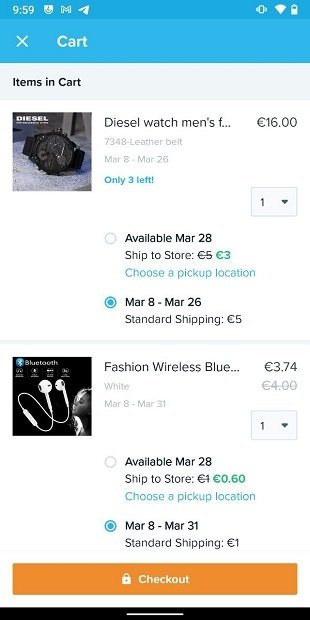 Shopping basket
In the main menu, available on the left side of the screen, you can access the order history by pressing on Order history.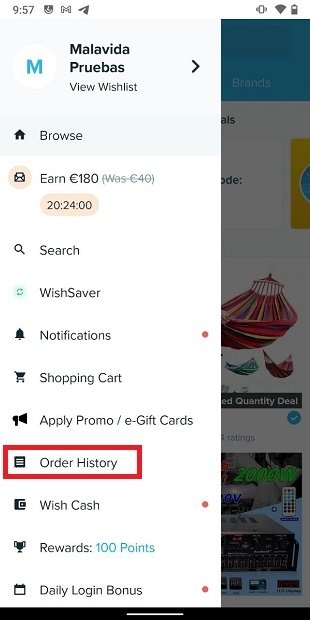 Order history
Similarly, in the same menu, you will see the Rewards section, where you have at your disposal some coupons and rewards that will let you buy cheaper on Wish.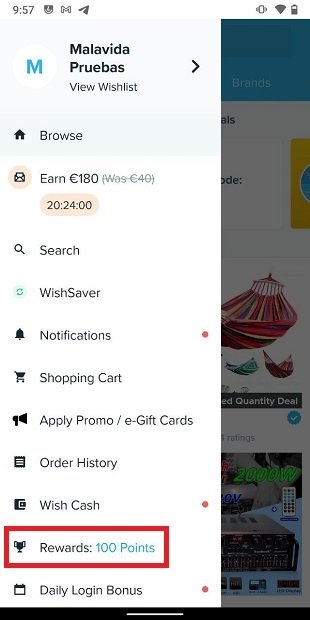 Points and awards
Each user has a personal Wish profile. It shows who your followers are and who you follow. Additionally, wish lists can be created by tapping on Create New Wishlist.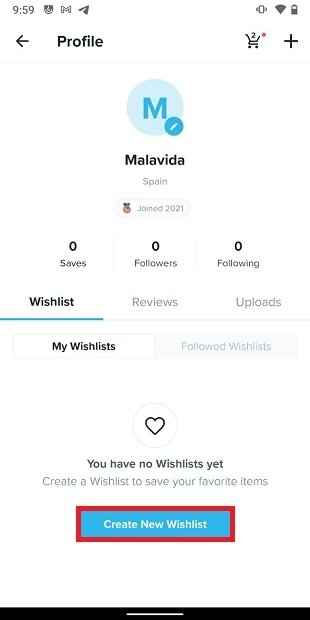 Create a new wish list
Finally, we take a look at the product sheet. At the top, a general description of the item and a photo gallery are shown.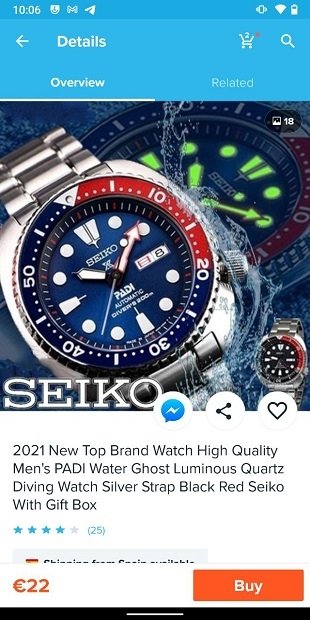 Preview of the product page
Below, you will find a section with reviews from users who purchased the product.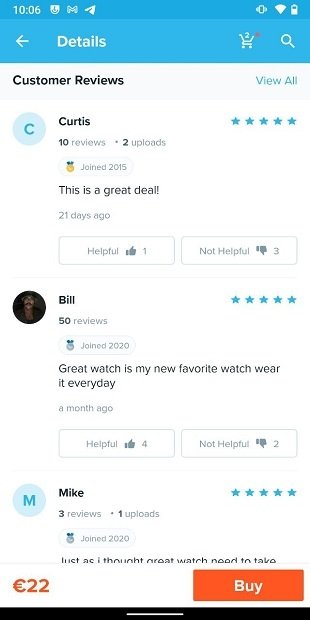 Customer reviews
And at the end, you will be able to see more detailed information about the selected item and the name of the seller.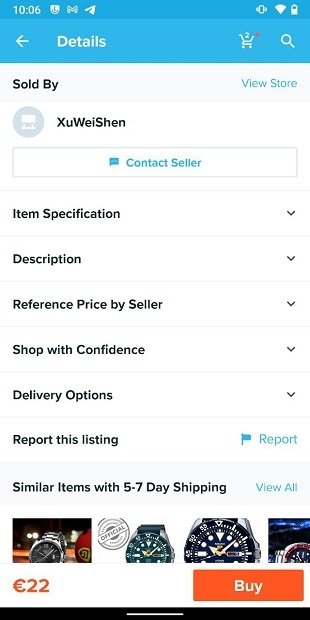 Vendor contact details and other information
If you have come this far, you already have some basic notions that will let you take your first steps on Wish and make your first purchase.