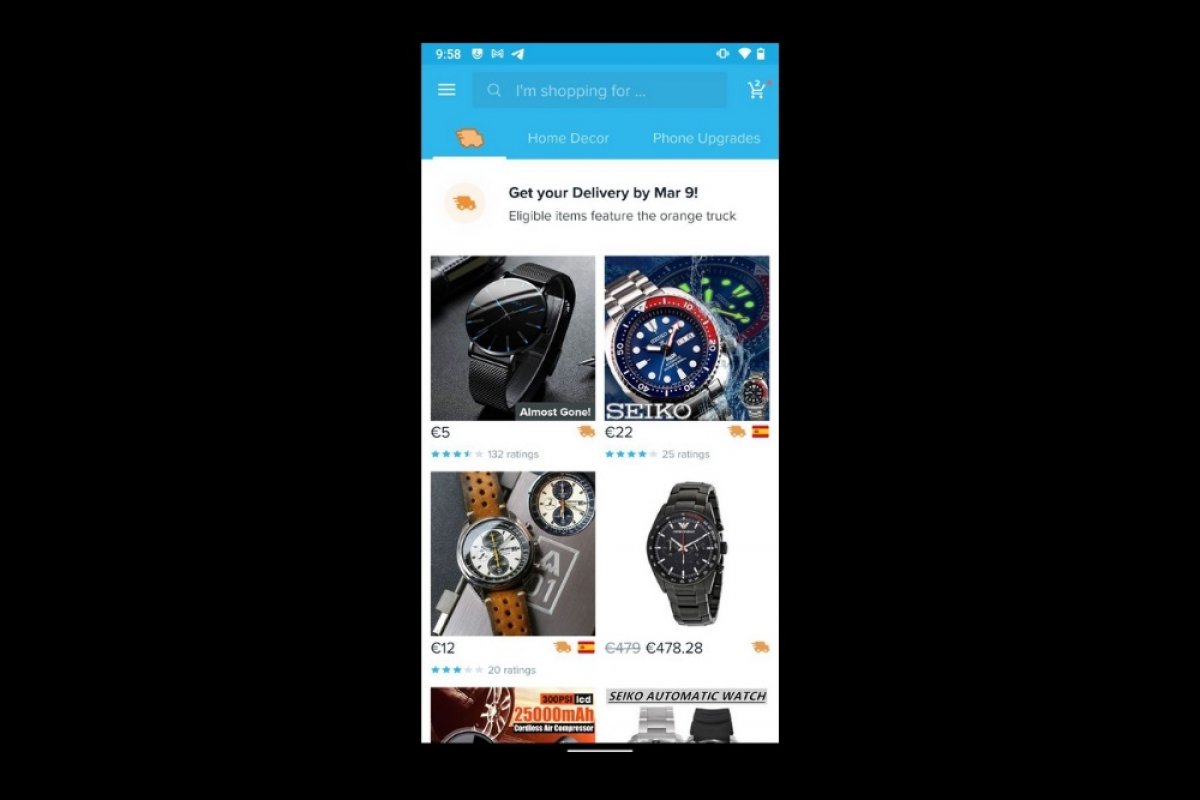 Unlike other online stores of the likes of Amazon and similar sites that do have a physical inventory or stock, Wish works by offering its users the possibility to purchase the products straight from the vendors. Thus, it allows us to remove a middleman from this purchase and sales chain, offering us items at such cheap prices.
In turn, this platform doesn't take care of delivering the products to the customer's doorstep, a process that is also taken care of by the vendor himself. That means that the waiting times to receive an order at home are also higher than in the case of other online shopping services.
From the user's point of view, there aren't too many differences regarding other similar services: you only have to sign up using an email address or by means of your Facebook profile, and after that you'll be able to browse all the product categories available and add articles to your shopping basket to end up validating and confirming the purchase whenever you're ready.
One of the best aspects about this platform is that you'll come across offers, bargains, and deals that can end up reducing the original price of any product by up to 90%, which is one of the main reasons that it has become so popular amongst customers from all over the world.
This service has been developed by two ex Google engineers who realized that they could make an impact by selling products using their recommendation algorithm. In turn, a well-planned advertising campaign on social networks such as Facebook and Instagram and an aggressive notifications system built into their mobile app has managed to turn Wish into one of the most successful online shopping platforms in the entire world.