Buying on Wish is very simple. The first thing to do is to create an account. You can do this by entering your data in the application or by connecting a Google or Facebook account.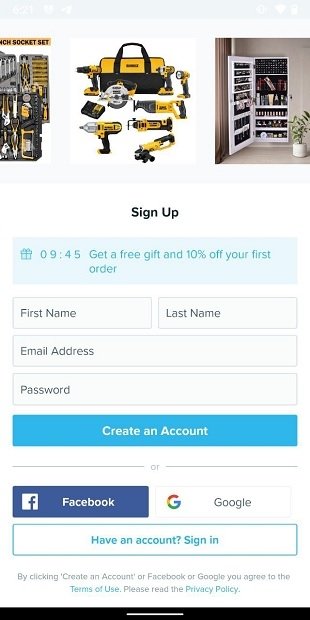 Create a new Wish account
Once you have your Wish account, you can browse the catalog to select your favorite products. As soon as you find what you are looking for, tap on the product image to open its file.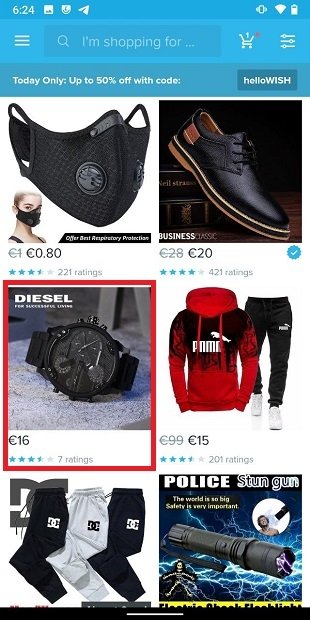 Open a product
Check the product features, and if you are ready to make a purchase, press on Buy.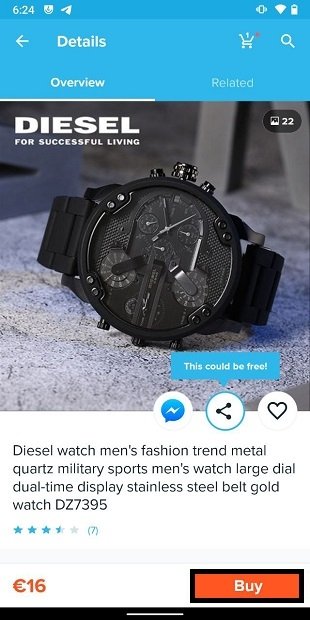 Add product to the basket
Occasionally, products may have variants. These may be related to color, size, or any other characteristic of the product. Select the one that fits your needs.
Select product version
Once this is done, the product will be added to the cart. If you wish to continue shopping, repeat the process. However, if you already have what you want, tap on the cart icon, located at the top right of the screen.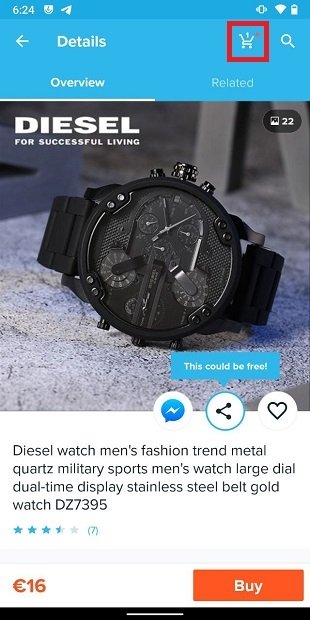 Access your basket
If you have a discount code, enter it in the text field below. When you have everything ready, press on Checkout.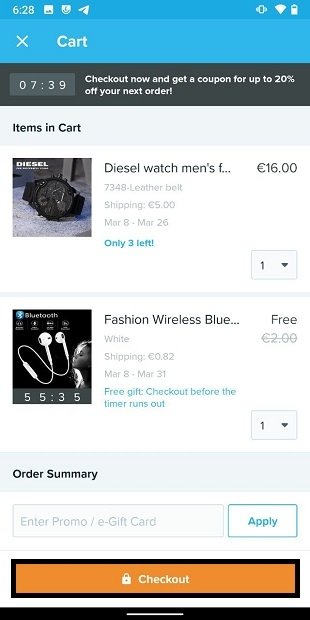 Confirm the purchase
Enter your address and contact information and press Save.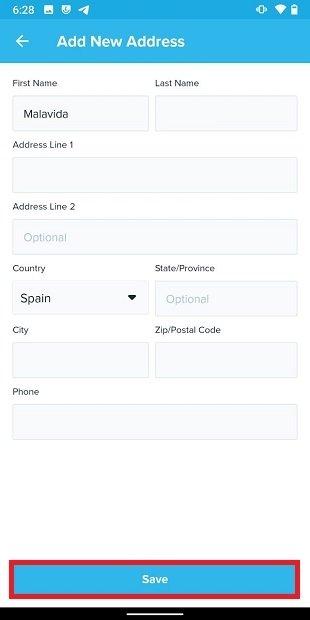 Save delivery details
Finally, choose the payment method you want to use and press on Place order. It is possible to use a bank card or a PayPal account.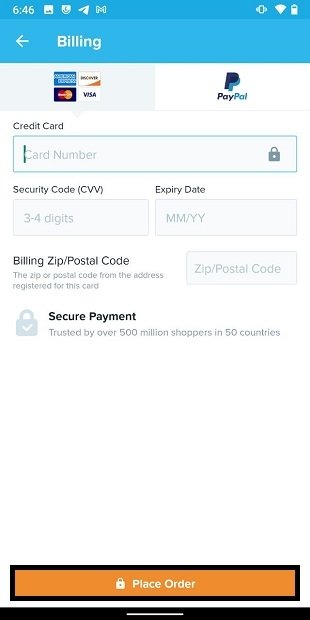 Enter card details
If everything went well, your order will have been processed and will be shipped as soon as possible. To check the status of your purchase, simply visit the Order history area. It shows all the orders placed, and you can see where they are in the process. If you want to buy with confidence, remember to take a look at the reviews of other customers on each product file. If you are not satisfied with your purchase, Wish offers you the possibility to return it within 30 days of receipt.