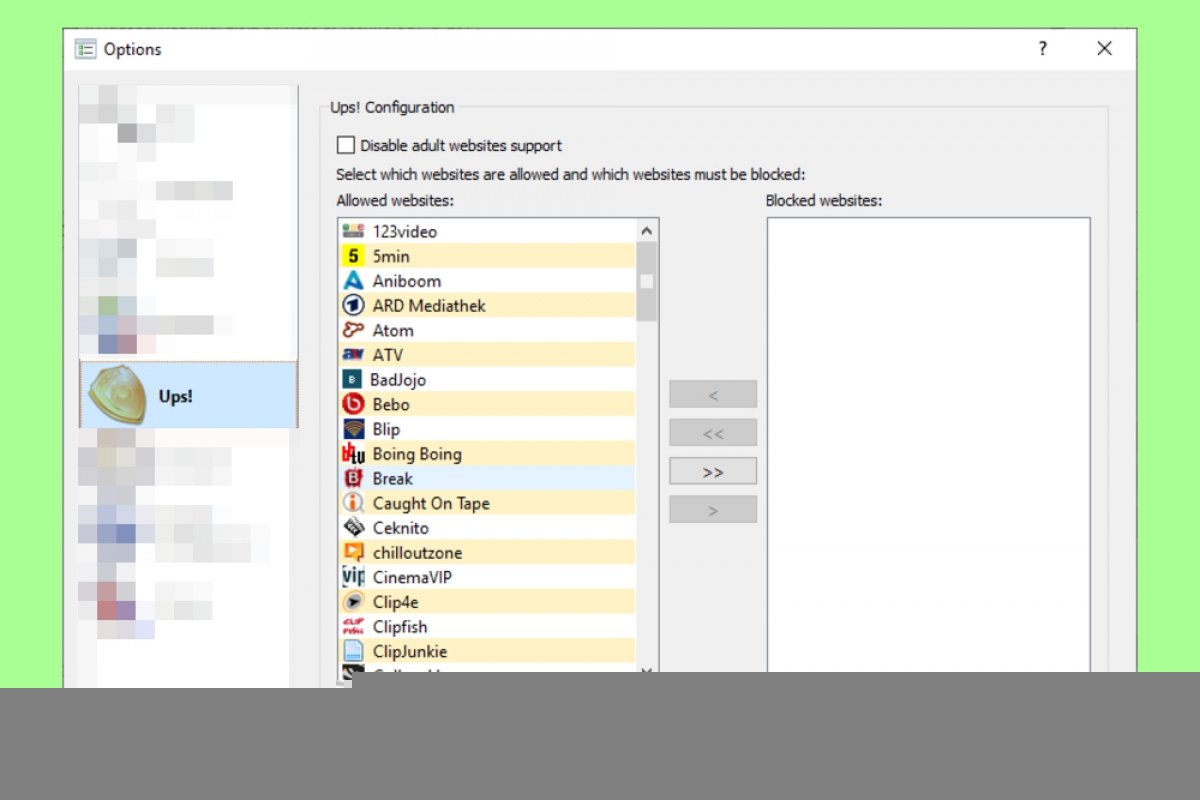 The answer is yes, you can download adult content videos with xVideoServiceThief. All you have to do is check the software settings. First, open the software to access More Options at the bottom right of the main interface, click on that button.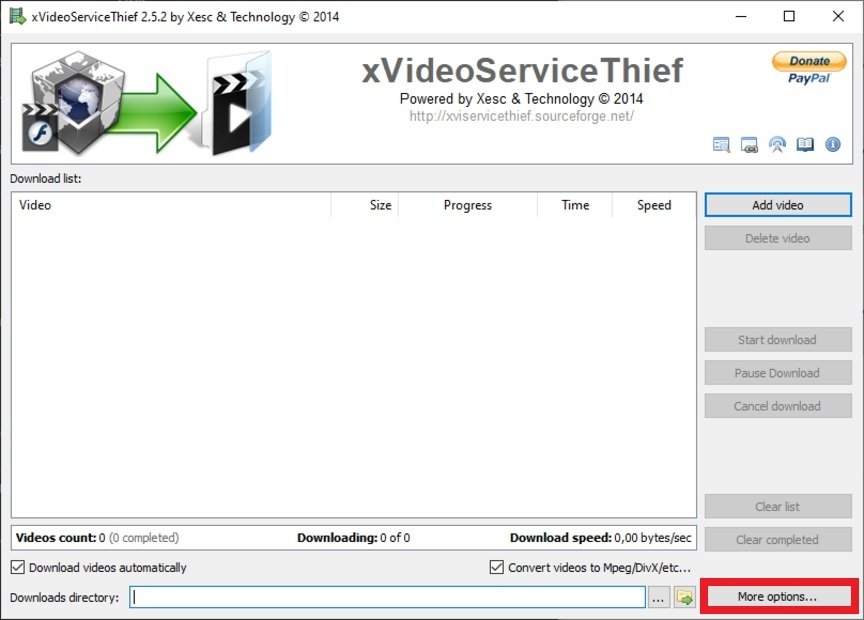 Press this button to open more options
In the new window, find on the left side the Ups! entry in the menu to access the section in question.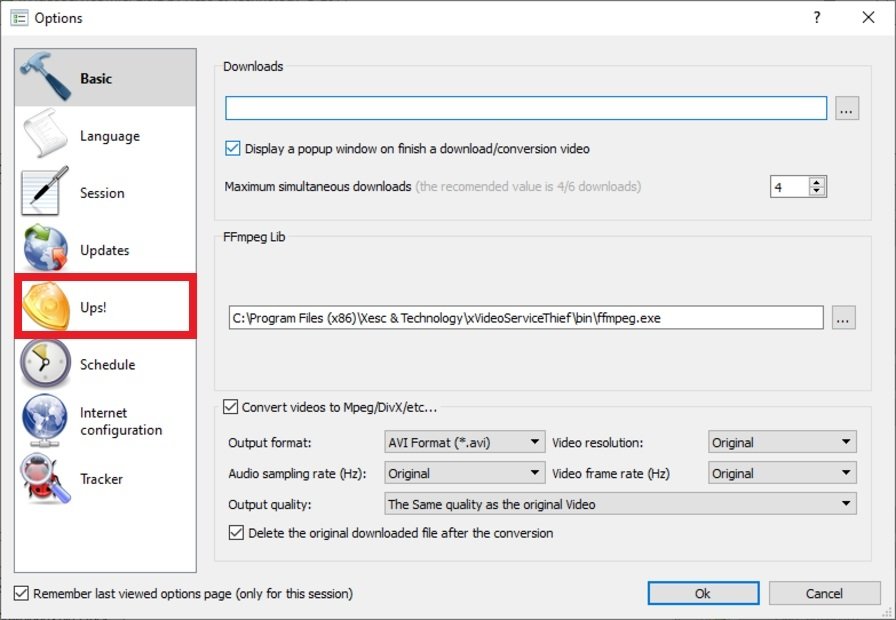 Access the Ups! section
A two-column panel will open. The left column shows all the sites supported by the download manager, which is the white list. There, you will have to make sure that these types of pages are reflected. You can find a huge list of pages ranging from the most popular to the most unknown. Simply select the entry and use the buttons between the two columns to move from one side to the other. In summary, on the left, the white list of allowed pages, on the right, the blacklist of blocked pages.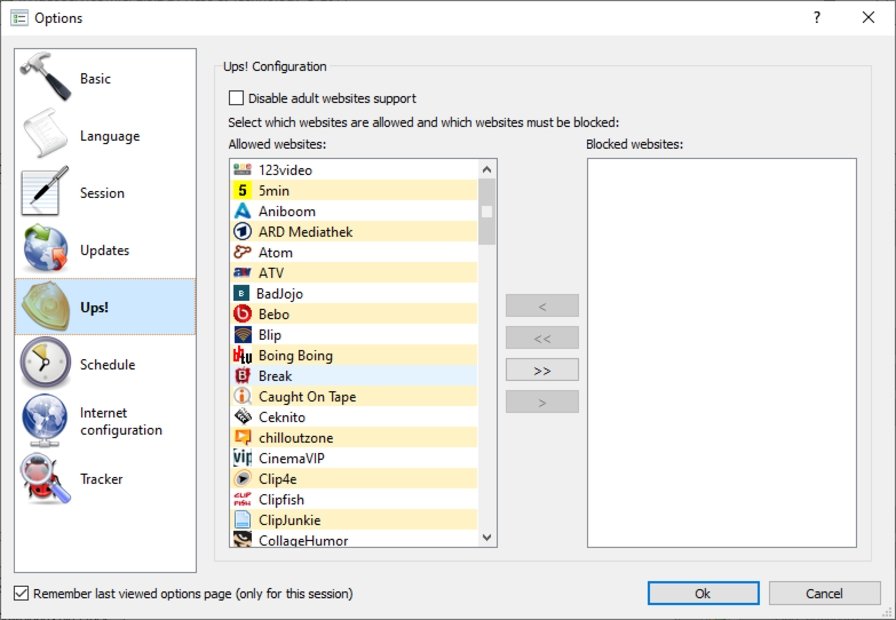 Move the pages between the white and black list
If you want to block this function for any reason, at the top, you can check the Disable adult websites Support box. This will limit the support for these pages in your installed version of xVideoServiceThief. With this in mind, you will be able to download videos from adult content sites in the same way you download other types of videos with the software. There are no additional complications. Despite the very specific name, the program is capable of downloading videos from many pages where they are hosted.