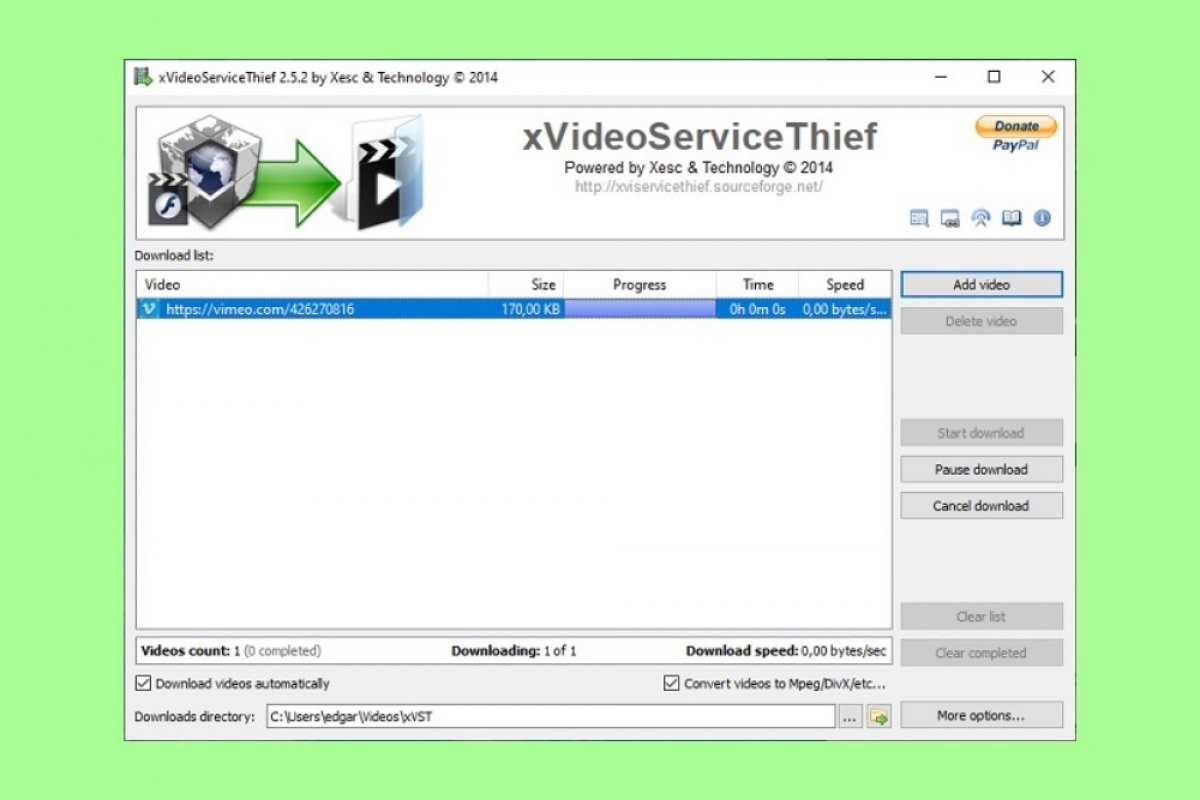 It is very easy to start downloading videos with xVideoServiceThief. After running the application on your computer, click Add video.
Add the video to the queue
Then, paste the address or URL, of the video. To get it, just visit any video platform, locate the content you want, and copy the text that appears in the browser's navigation bar. As you can see in the following image, xVideoServiceThief will automatically detect the service. For our tests, we used links to royalty-free content from YouTube and Vimeo. To start the download, click on Ok.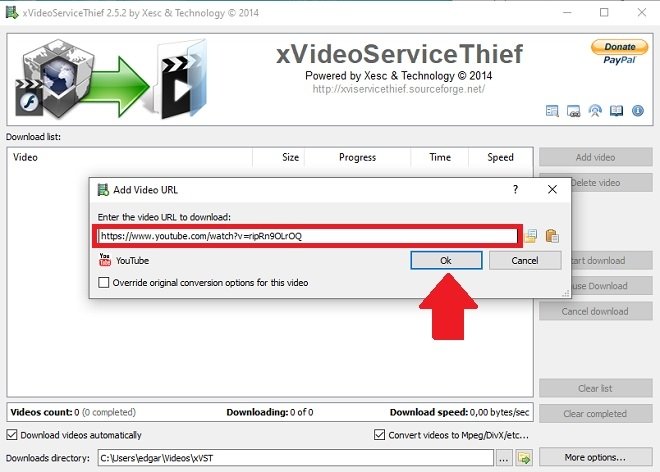 Paste the video's URL
If you want to make some pre-download settings, check the Override original conversion options for this video box. The parameters that will appear on the screen are exactly the same as the ones you have at your disposal in the xVideoServiceThief settings. However, this way, you can customize them individually for each download. Remember that modifying them does not change the values specified in the settings panel.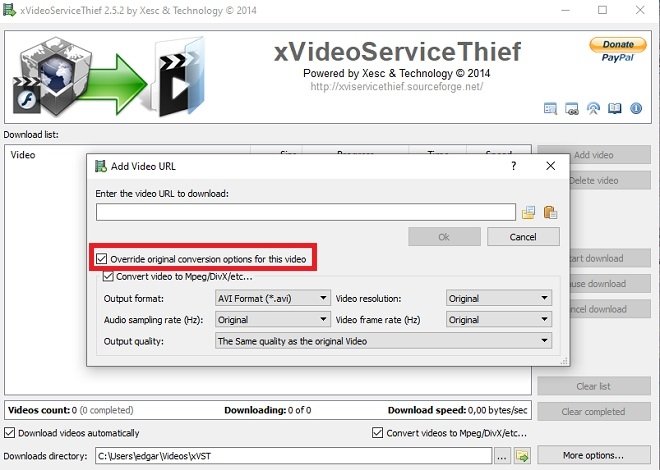 Download the video with custom settings
If everything went well, the download will start automatically. In case it does not work, check that no download schedule is activated and that automatic file downloading is enabled. Both settings can be found in the Schedule section of the options window.
During its progress, it is possible to pause, stop, or cancel a download. Use the buttons located on the right side of the xVideoServiceThief window.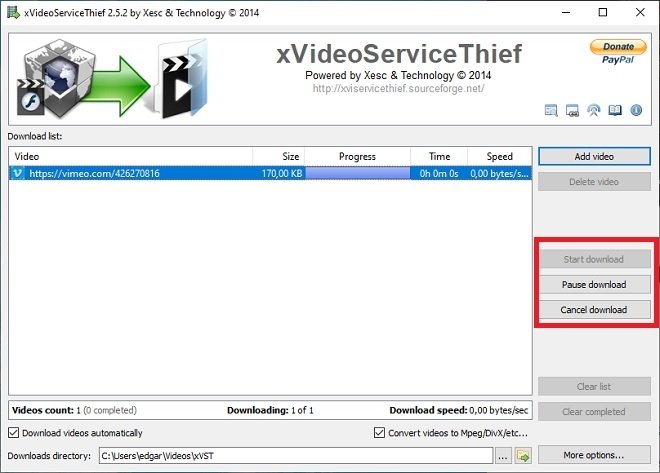 Download controls
Finally, we will talk about the download directory. By default, the xVST folder is used, located under Videos, inside the Windows user folder. You can see the complete path at the bottom of the interface.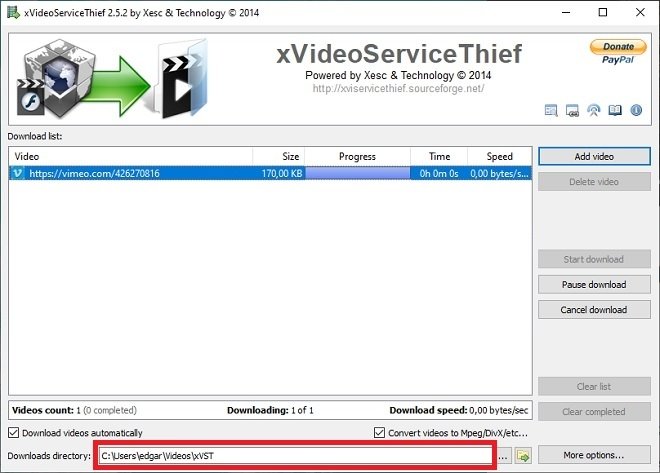 Download folder
Of course, if you want to modify the download directory, simply specify a new path in the text field.