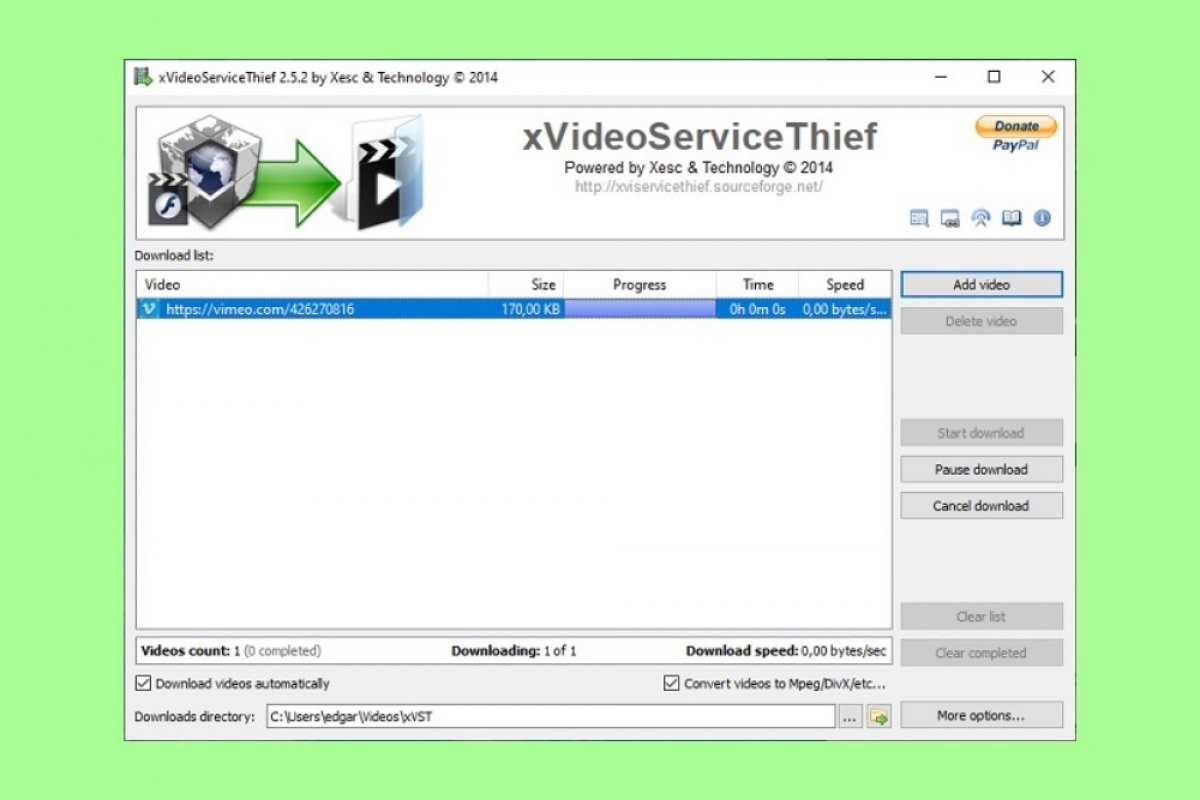 To download videos with xVideServiceThief, simply go to the button you'll find on the right-hand-side of the main interface that reads Add Video. Click on this button to open a pop-up window. Once pasted, on the right hand-side you'll see an icon that indicates the web that it belongs to (YouTube, Vimeo, Metacafe…) and you'll only have to press Accept to start downloading the video in question.
As you already know, you'll be able to add videos from different sources since it's one of the programs with the greatest compatibility in terms of different online video streaming sites, including pages that specialize in adult contents.
But you should also know that xVideoServiceThief allows you to adjust the output format and other video parameters so that you can download them however you wish. For such purpose, simply tick the box Override original conversion options for this video. Once ticked, the window will expand to offer you different additional options:
Output format: choose between AVI, WMV, MPEG, MPF, formats for mobile devices such as smartphones, PSP or iPod, audio formats such as MP3…
Resolution: choose between the original resolution and a wide range of resolutions to adapt them to your idea or project.
Output quality: choose between the original, higher or lower audio and video qualities.
Choose between different audio and video rates.
Thus, making use of the previous options and by means of a simple process, you'll be able to download the video of your choice and with multi-download support, just in case you want to download more than one at a time.