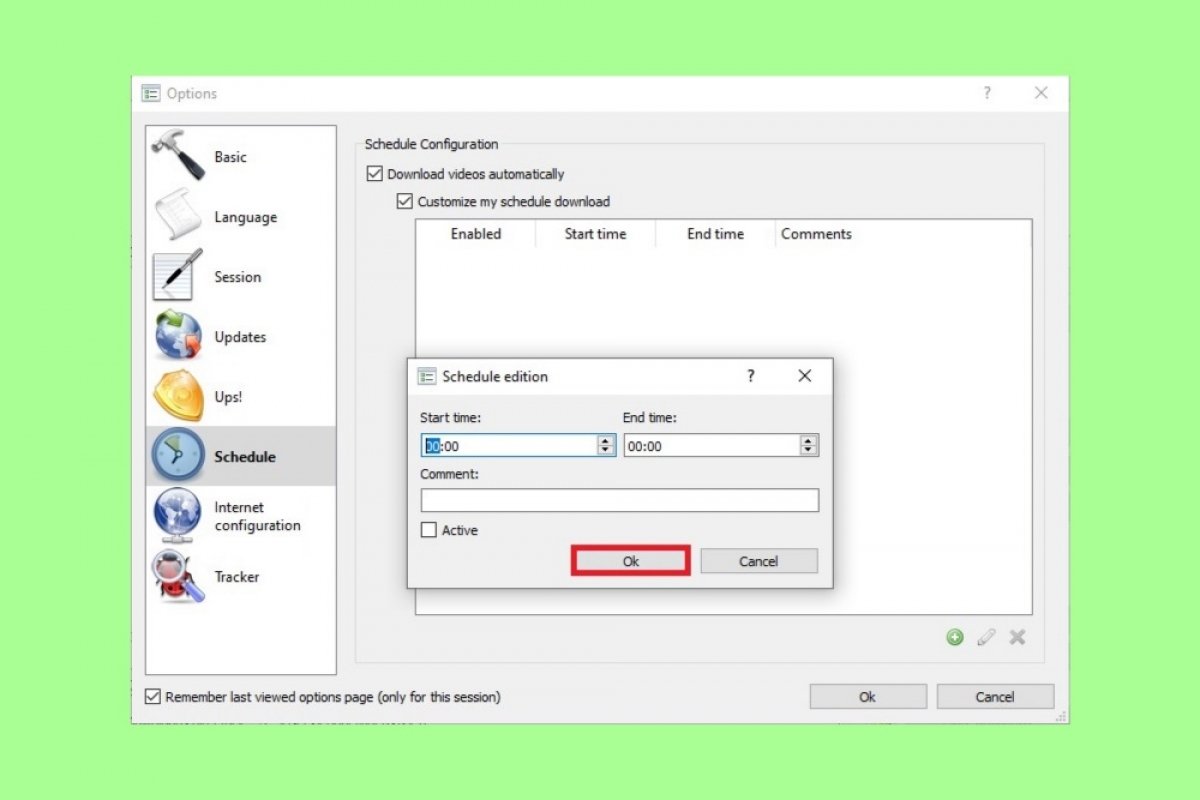 xVideoServiceThief lets users create custom programs to start downloads automatically. How? It is very simple. The first step is to access the application settings. Do this by clicking on the More options button.
Open the app's options
See the Schedule section. It is located in the category list, on the left side of the window.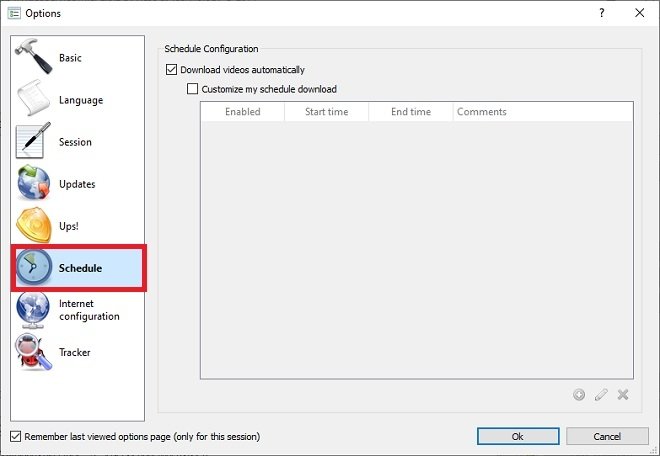 Scheduling options
Next, enable the Download videos automatically option. With this option, you are telling xVideoServiceThief to start the download immediately by default.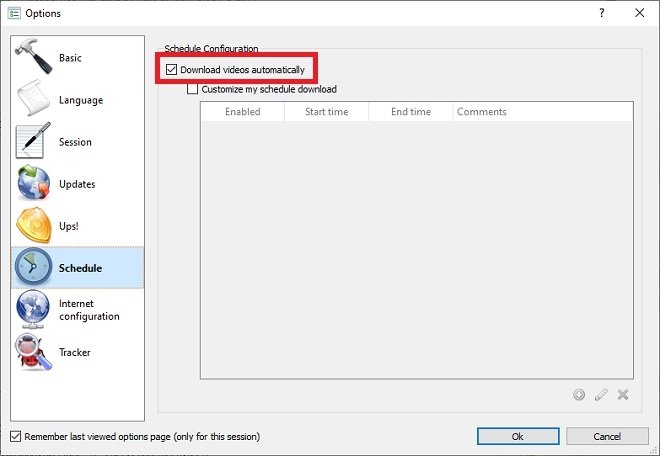 Automatic downloads enabled
Now, check the Customize my Schedule download box to enable the download schedule area.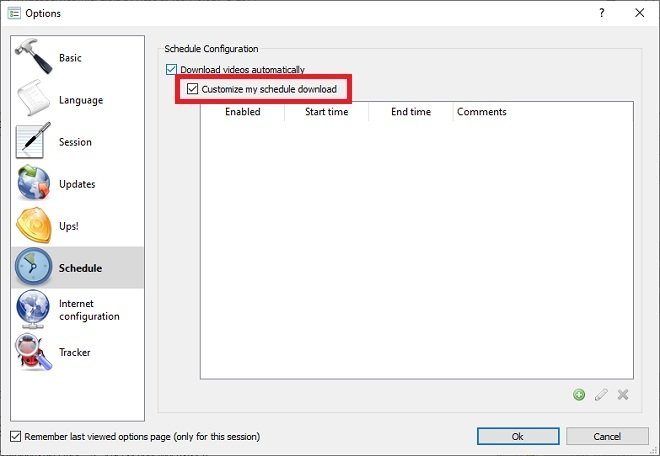 Enable download scheduling
The lower buttons will already be active. Use them to manage download schedules according to your preferences. Use the button with the plus symbol to add a new schedule.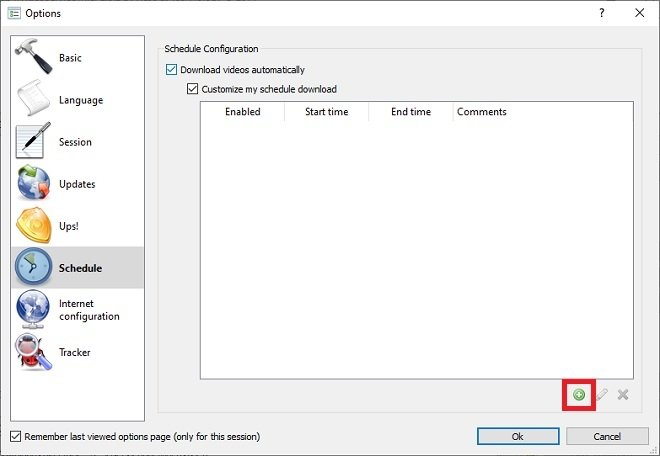 Add a new schedule
In the pop-up window, specify a start time and an end time. During that interval, xVideoServiceThief will automatically download all the videos you have added to the queue. Remember to check the Active box to enable the program.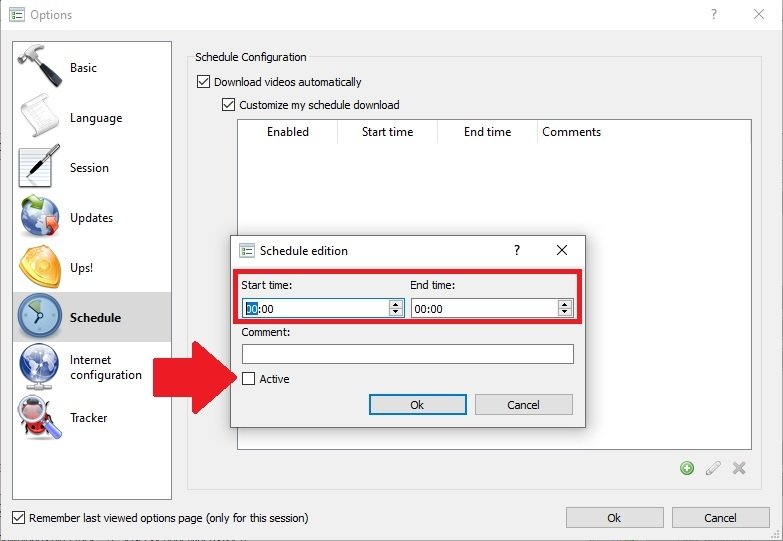 Specify the times
Once you have configured the download, click on Ok to confirm.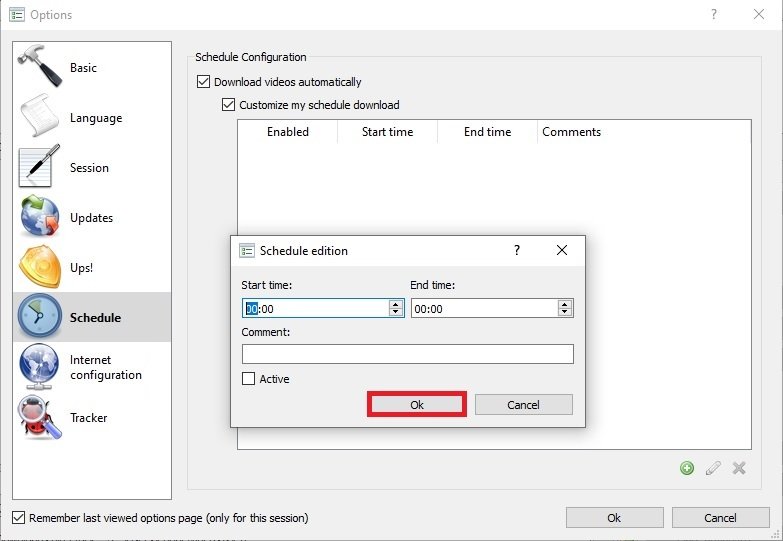 Confirm the times
After doing this, xVideoServiceThief will only download videos at the specified times. Note that you can add as many time intervals as you want. For example, you can tell the application to download from 8 to 10 in the morning, and in the afternoon, to download from 16 to 18. In any case, you should make the scheduling assignment depending on your needs and on the use you make of your computer.
On the other hand, if you want to modify or delete an already set schedule, use the pencil button or the cross button, respectively. And remember not to disable automatic downloading. Otherwise, the programming would be canceled.