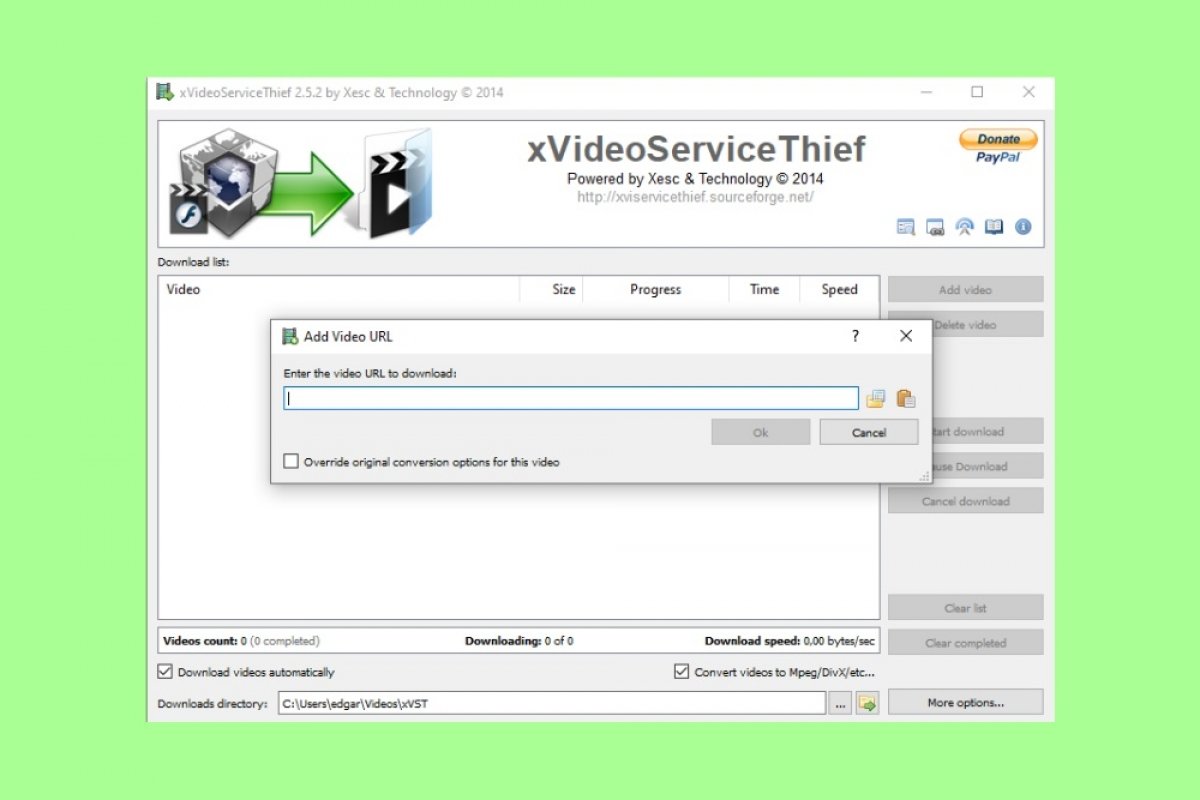 If you have already started using xVideoServiceThief, you will have noticed that its operation is very simple. To add a new video to the download list, just click Add video.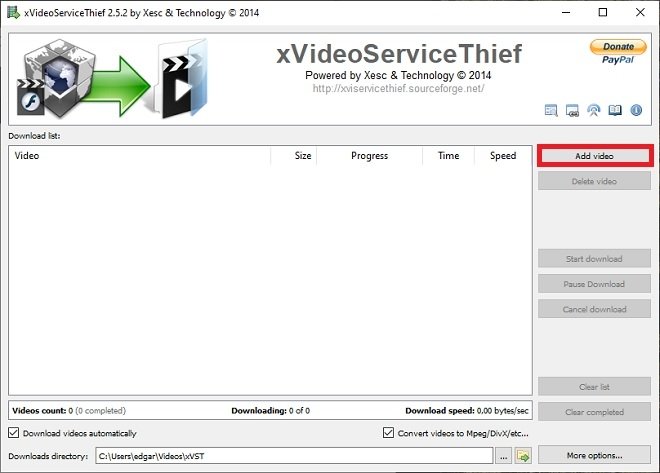 Add a video to xVideoServiceThief
A pop-up window will show up. In the text field, you must paste the URL or link to the video.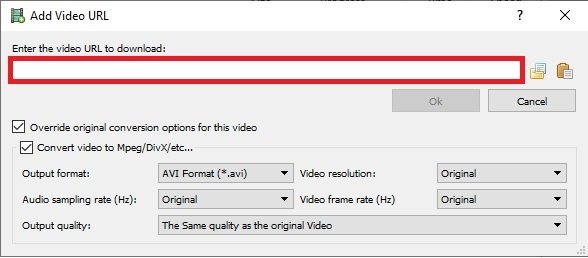 Specify the video's URL
By checking the Override original conversion options for this video checkbox, you can modulate some pre-download settings. For example, it is possible to specify the output format, resolution, or refresh rate.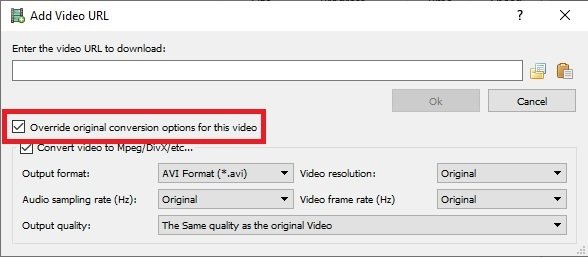 Advanced video download options
Back to the main window, the side buttons are used to start, pause, or cancel a download.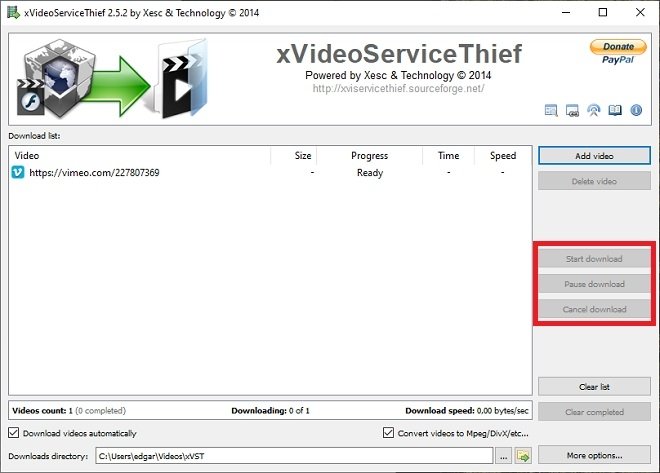 Download management
You also have some interesting metrics at the bottom, such as the number of files downloaded, how many downloads are active at the same time, and the download speed.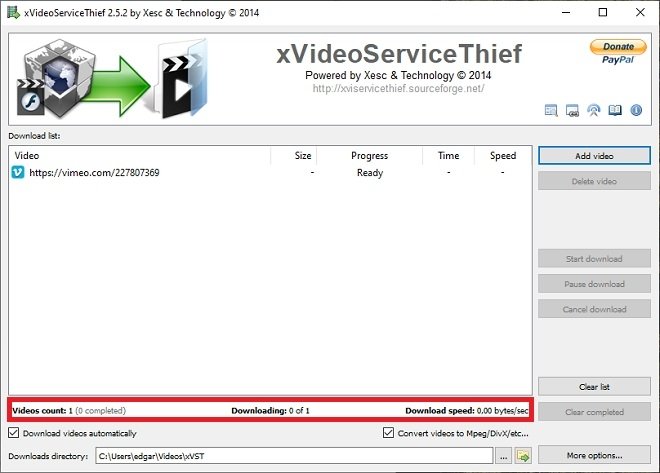 Download stats
Without leaving the home screen, you can also check and modify the xVideoServiceThief download directory.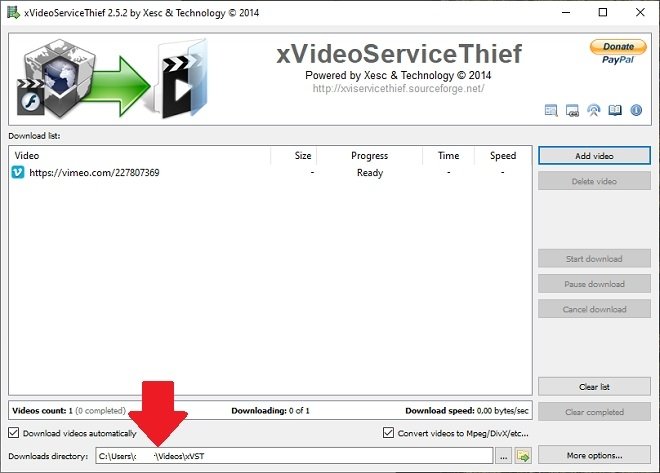 Download path
At this point, you are fully aware of the main functions offered by the application. However, you can see more options to customize its performance by clicking on More options.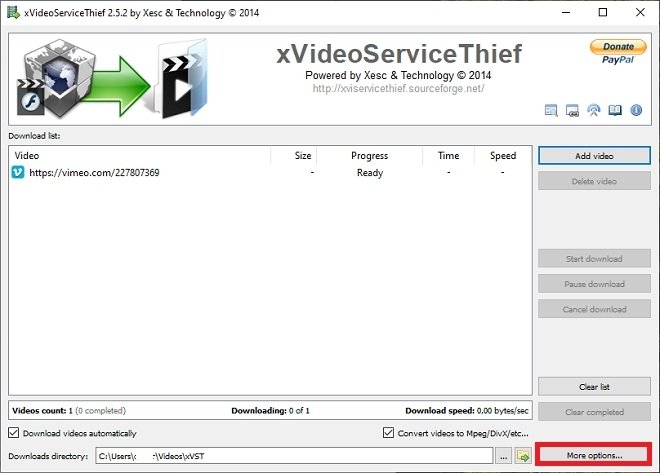 Application options
In the Basic section, you can modify some settings related to downloads, such as the default output directory or if you want to be notified when a download is finished.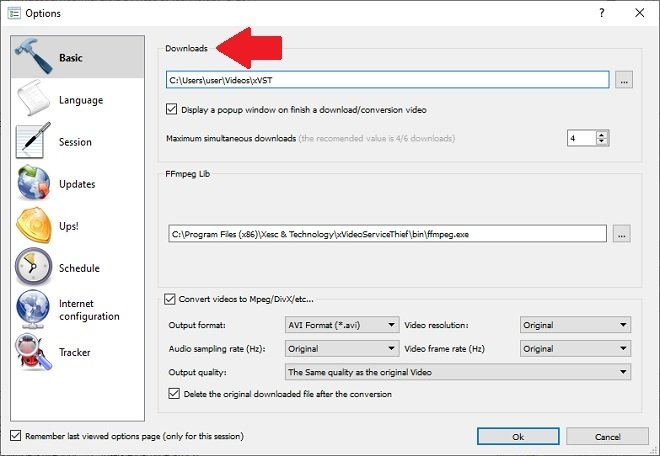 Download options
Moreover, you can adjust the performance of the converter by modifying the format used, the resolution, or the refresh rate. Yes, these are the same options shown above. However, in this case, we are talking about general and default settings, that affect all downloads.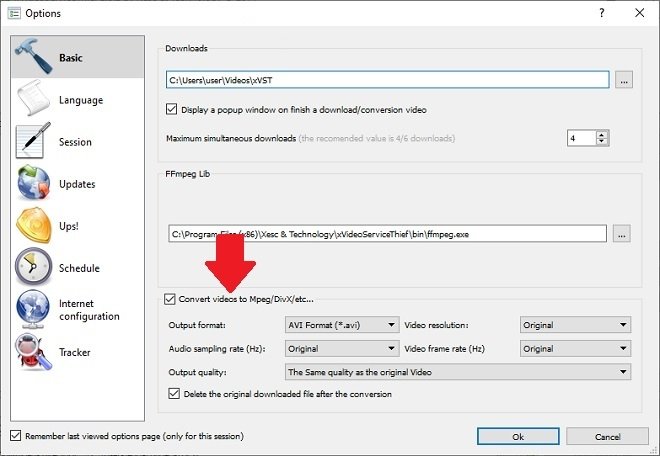 Conversion options
There are other secondary options of xVideoServiceThief. We recommend that you take a few minutes to get familiar with them. You will find them in the list of sections on the left side of the window.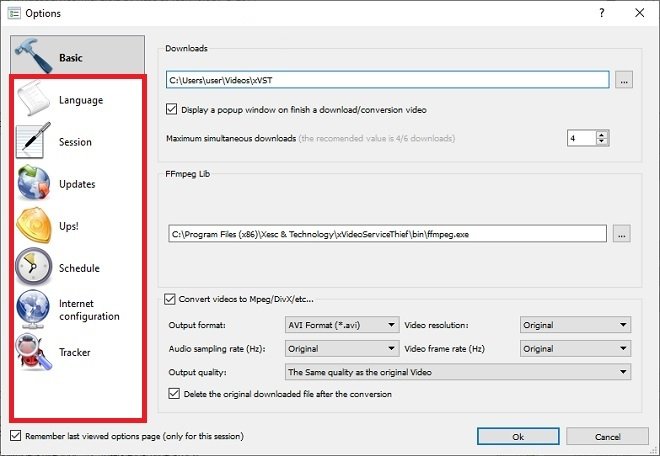 Other application options
With them, you can change the language, block sites, change connection settings, and schedule downloads. There is also an update section, although most likely there will be no new versions of this software because its development has been discontinued.