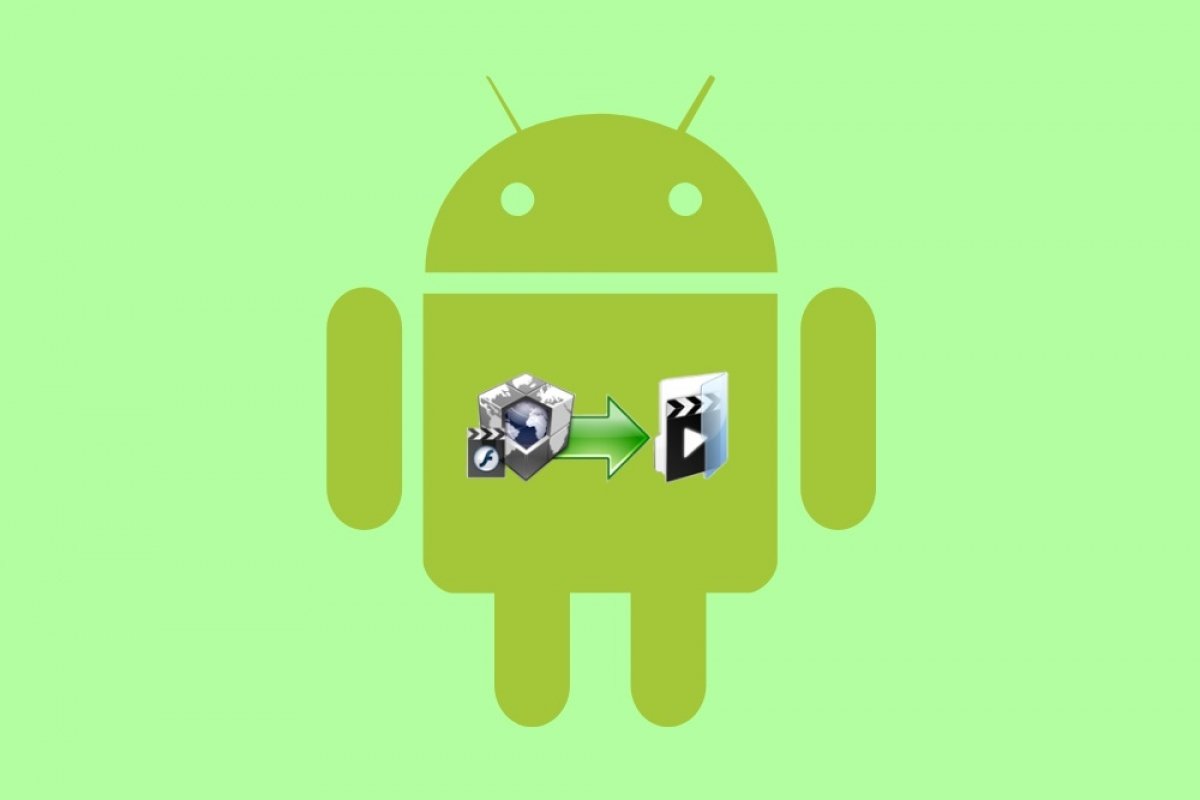 The following list contains the best alternatives to xVideoServicheThief that you can use right now on Android. Below each application, you will find a download link to get it on your device for free, quickly, and securely.
Tubemate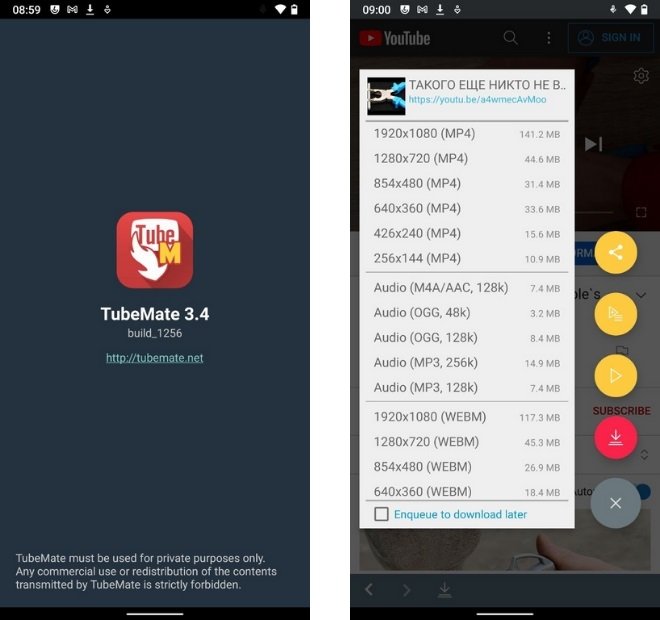 This is TubeMate's aspect
TubeMate is one of the most popular video downloading applications. Although it focuses on fetching resources from YouTube, it also supports other video portals and some popular social networks. Supports multiple download formats.
Snaptube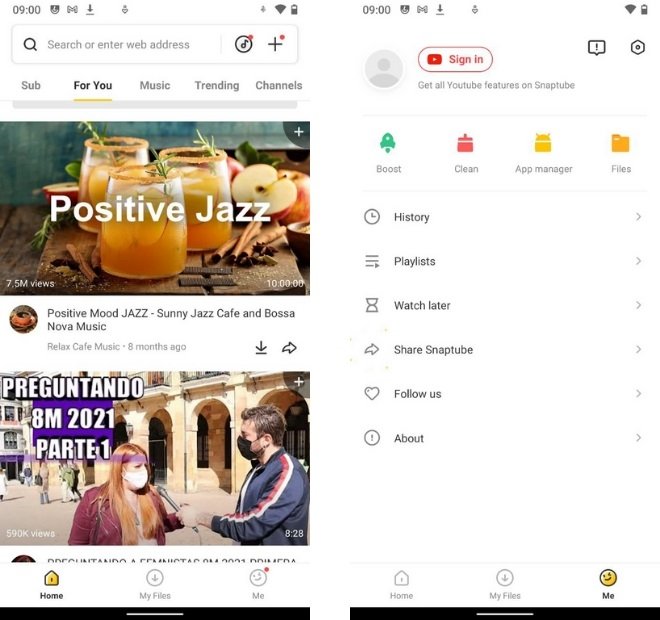 Snaptube's interface
Snaptube has a neat interface with an integrated browser ready to download everything you ask for. It is also capable of logging into your YouTube account, letting you get your favorite playlists and videos and store them offline on your device.
Videoder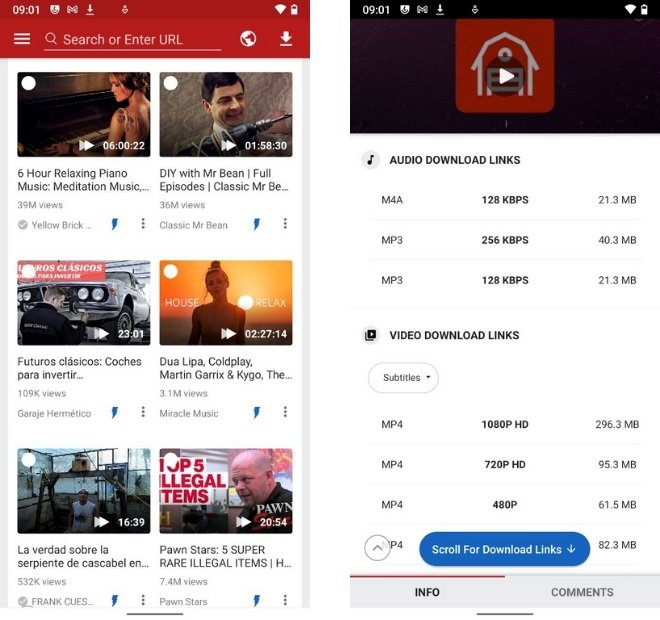 Screenshots of Videoder for Android
With over 50 supported services, Videoder is one of the most versatile download applications on the list. In this sense, we should mention that it is often updated to incorporate new sites as they appear or reach a certain popularity, such as TikTok. It lets the user download in a wide variety of formats, including those with higher resolution.
Vidmate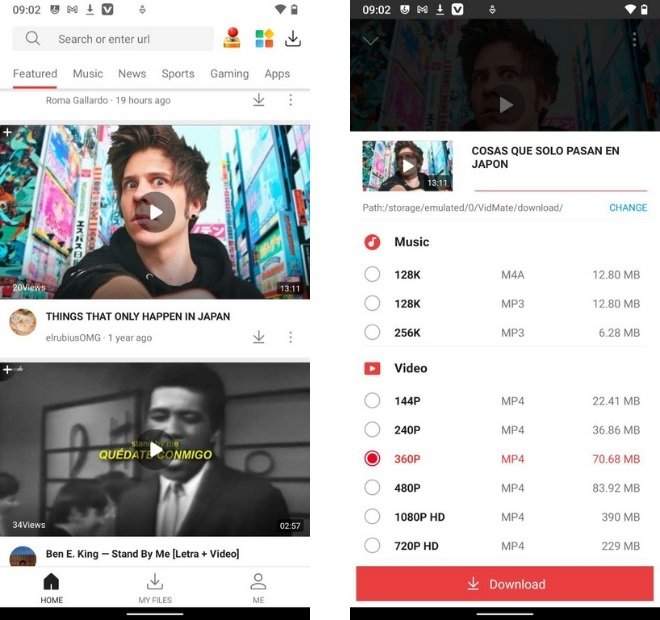 Vidmate and some functions
Vimate supports an almost endless list of platforms. It also has several download options, including three audio formats. Its main screen classifies the different contents by subject and helps you find the ones you want to download.
InsTube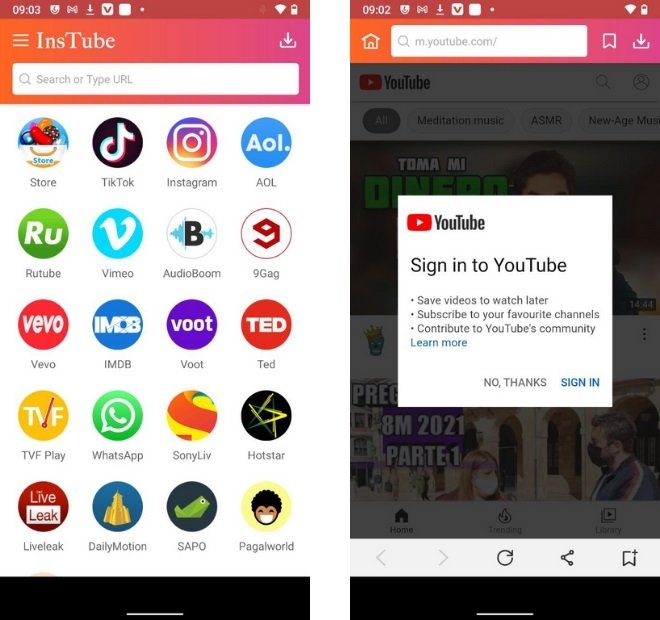 InsTube is another decent alternative
TikTok, Instagram, Vimdeo, YouTube, or WhatsApp. These are just a few sites from which you can get content with InsTube. This application is likely to be compatible with any platform that has an HTML 5 player developer. Therefore, you can freely use it to download videos from virtually any source.
NewPipe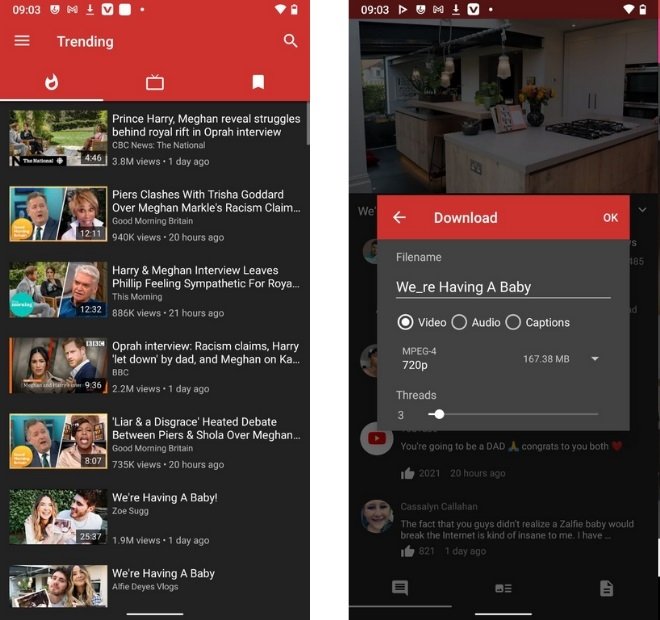 ewPipe's interface
We end this tour of the best alternatives to xVideoServiceThief with NewPipe. Although it is primarily an alternative player for YouTube, it also has a download function. Its virtues are the absence of advertising, playback in the background, and being open source.
The applications shown in this article overlap with xVideoServiceThief in some functions. However, most of them have advanced tools, very much in keeping with the times. On the other hand, we must warn you that xVideoServiceThief is not available for Android, so any APK distributed on the net is fake.