You TV Player is one of the most versatile players for Android devices. There is no shortage of reasons for this, as it covers a large number of Spanish and Spanish-speaking American channels. However, we cannot give an exact figure on how many channels You TV Player has since the amount is variable, but it is between 200 and 300 channels.
It has the advantage of organizing these channels in a very graphic way, being able to find 12 different categories. They are the following:
Open TV
Entertainment.
Child.
World and Culture.
Movies.
Sports.
Music.
Premium.
News.
Series
HD channels (+20 Mbps)
Religion.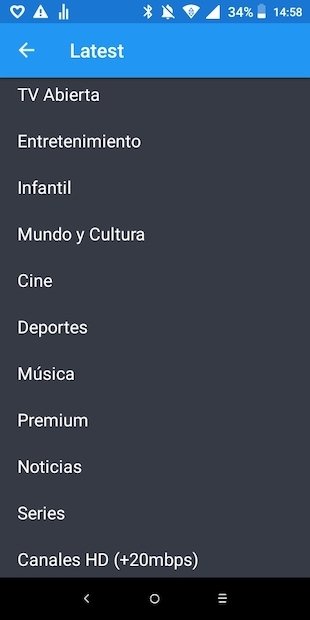 Channel list
Each of them has a large number of free and ready-to-view channels. Users from countries such as Chile, Spain, Argentina, or Colombia, among others, can enjoy the free access contents offered by the application.
To enjoy them, you only need to register through your Google account, Facebook, or email. You will only need a few seconds to access a large number of channels.
To be able to access HD channels, you have to meet some requirements, such as having a device that is capable of processing graphics properly. You will need at least 70 percent of free resources and a good internet connection. The application warns you about this.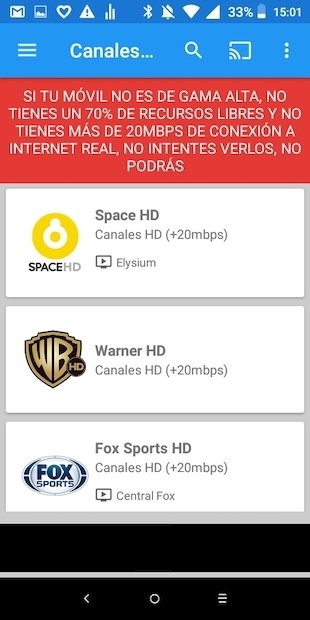 HD channel notice
And remember that these contents are not only accessible from your Android device, phone, or tablet, but you can also watch them comfortably on your smart TV or computer.