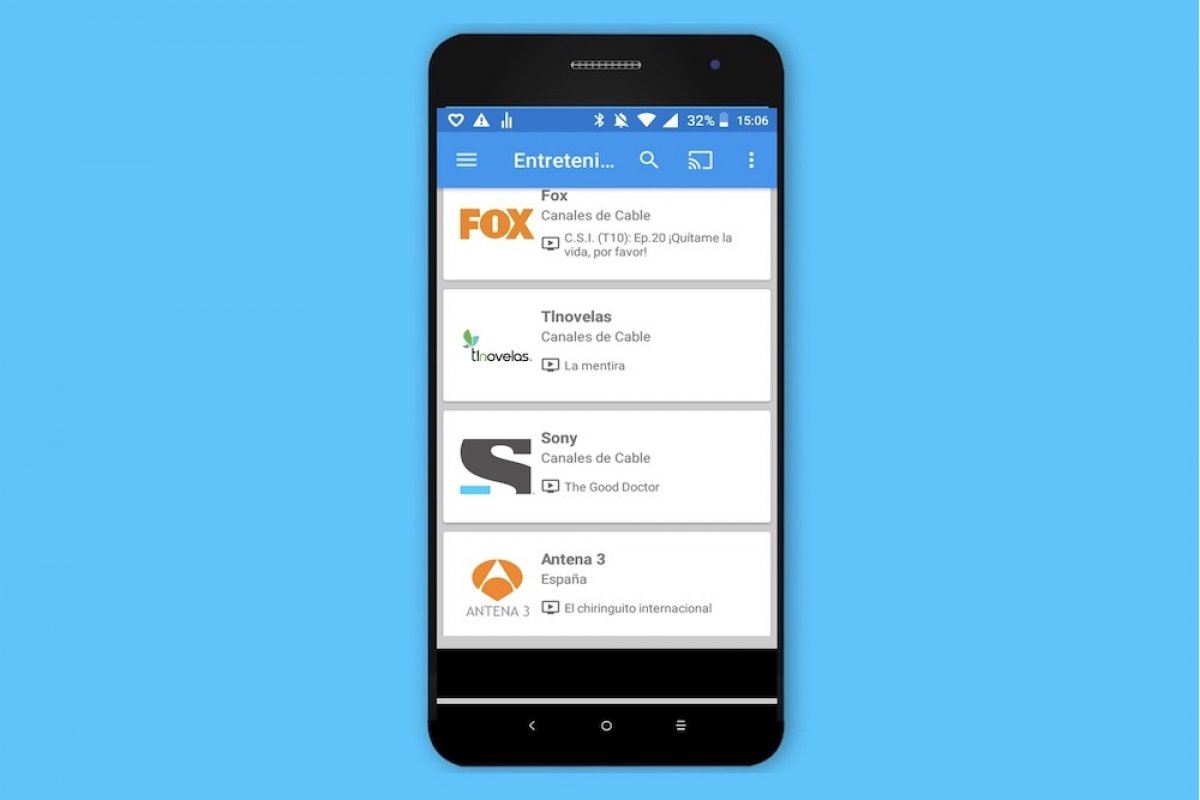 At present, the list of channels we can find on You TV Player exceeds 200. However, we can't give you an exact number because it increases with every new update to the app. The channels are sorted into different categories, with all the new contents on the app's main interface in the Latest section. Here, we can find the most recently added channels to this platform.
If you wish to manually count all the channels available (that's the only way to know the exact number) or you simply want to explore all available stations, simple go the options menu. You can get there by dropping down the menu from the button on the upper left-hand side of the main interface. Once you click on it, after the app's configuration options, you'll find all the categories available.
Open TV.
Entertainment.
Kids.
World & Culture.
Movies.
Sports.
Premium.
News.
Music.
Series.
HD Channels.
Religion.
As you can imagine, in each one of these categories, we can find theme-based television channels that have to do with the name of that category, and the majority of them are from Spain and Latin America, so we'll be able to access the main channels from the European country as well as Chile, Mexico, Argentina, Colombia, Bolivia… Both public and private stations.
You TV Player is one of the best applications to watch TV over the Internet, thanks to its wide range of channels, the speed with which we can connect to each one of them, and the image quality offered by each connection. However, it's always recommendable to use the app on a WiFi network due to the high bandwidth consumption of tuning into any of these channels on our phone.