The You TV Player lets you customize it to suit your viewing style. In this brief guide, we tell you what are the main settings you can make when using the application.
Look for You TV Player on your desktop and open it. At the top right, you will see 3 dots, tap on them.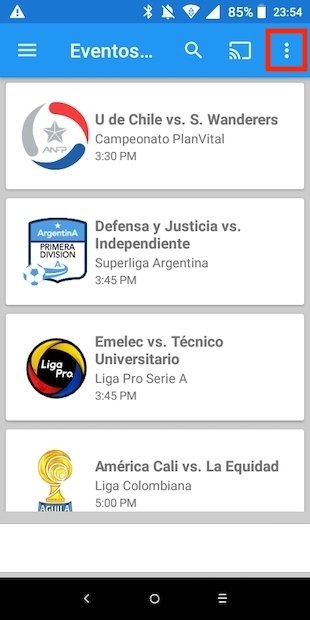 Press the 3 dots to access the menu
Tap on application settings.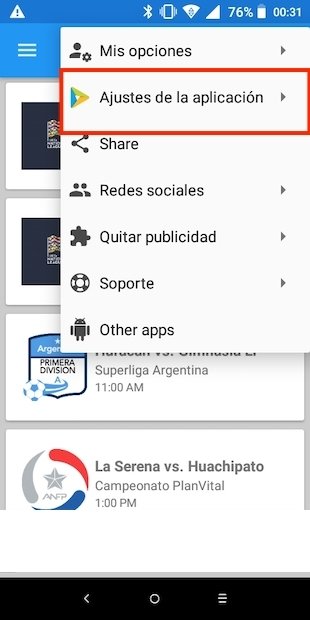 Tap on the application's settings
Tap on Settings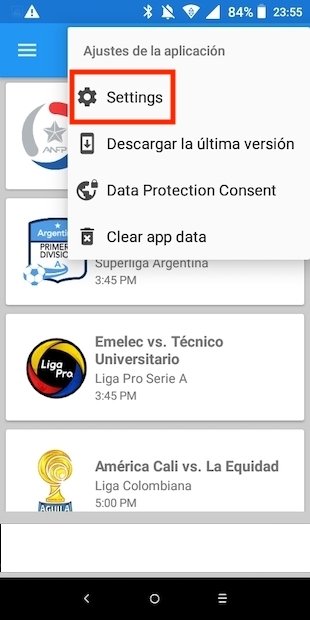 Press Settings
You will find various settings to be made in the General section.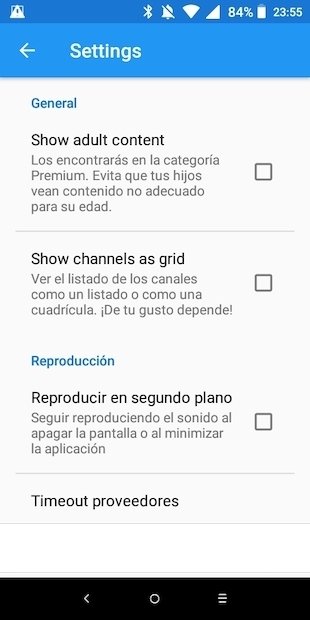 General settings
The first one we found is Show adult content, which lets us have access to exclusive channels for people over 18 years olds.
The following is Show channels as a grid, that lets you watch the channels as a grid
The Reproducción section starts with Reproducir en segundo plano, you will still listen to the audio even if you turn off the screen. Ideal for following a sports broadcast if we cannot watch it.
Timeout proveedores manage to change the waiting time. It is useful to set a high value if your connection is not very strong.
Aviso proveedores lentos offer a switch to more powerful sources if, after a few seconds, the provider does not respond.
The Player's advanced options let control for those users of more level.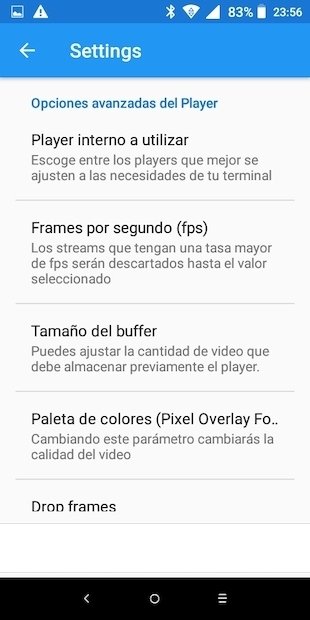 Advanced options
In Player interno a utilizar, we can use one or another type of player of the app, depending on the quality of your connection.
The Tamaño del buffer takes care of the number of frames your device will handle, the fewer, the better.
Paleta de colores lets you change the quality of your video.
Drop Frames lets the app change the frame rate if your device is slow to give you the best experience.
Hardware accelerated, by activating this function we can improve the quality of the playback.
Finally, we arrive at the Push notifications section.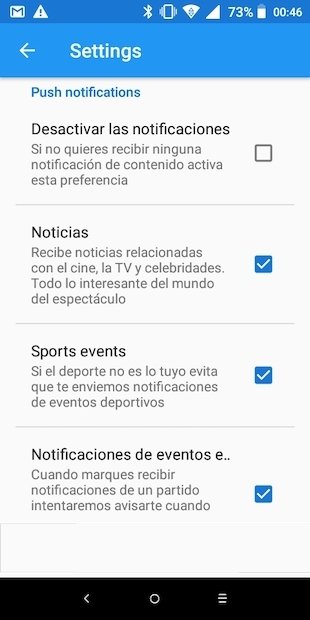 Push notification options
This is responsible for managing the notifications that the app sends, such as those referring to content, such as events, news, or sports, as well as if there is news, all of that will reach the message center.
On the other hand, it is noteworthy that in the main panel of the app, in your profile, you will see a heading called View en PC.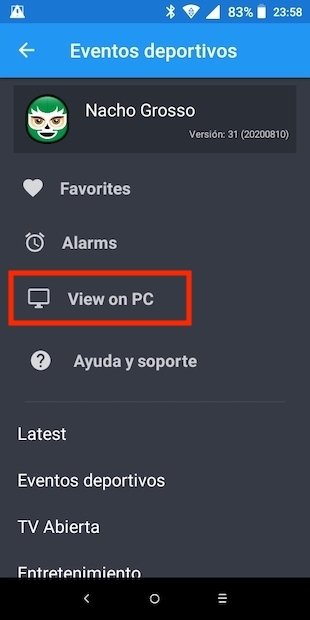 View on PC option
If you tap it and activate it, you will be able to watch the contents of the app on a computer, tablet, or Smart TV. By connecting both devices to the Wi-Fi network and entering the URL displayed on the destination device, you will have your contents on a large screen.
As you can see, setting up You TV Player has no secrets for you anymore, so you will increase the possibilities of customization with just a few settings.