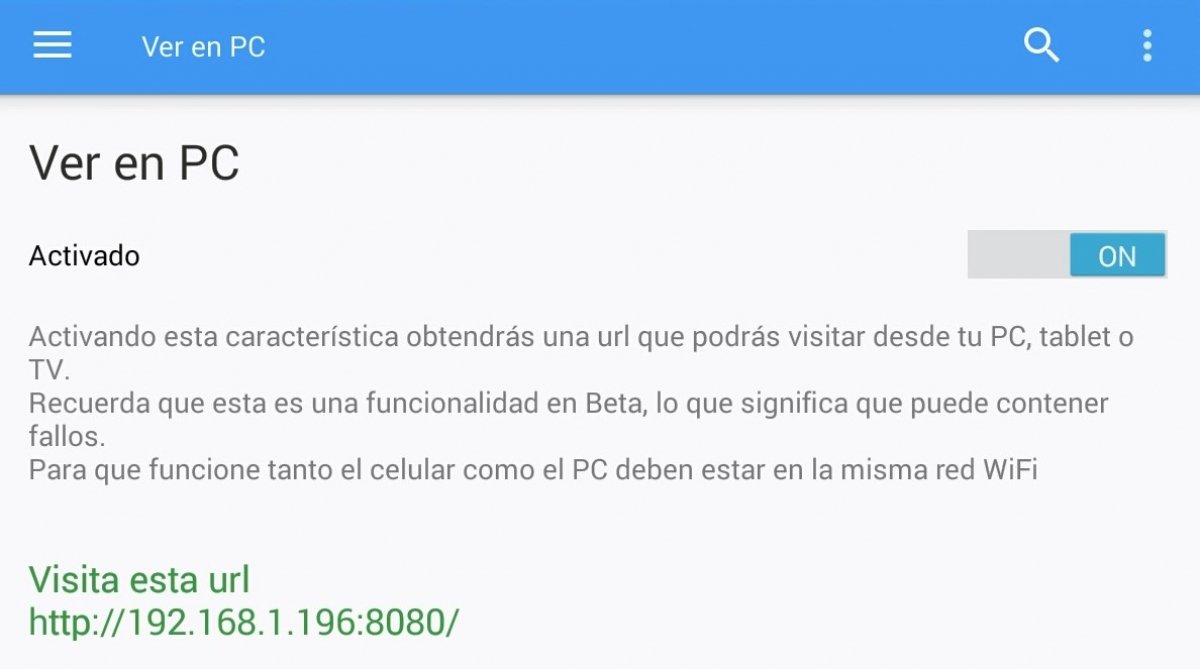 Since there's no such thing as a version developed for Windows, you'll have to resort to the emulation of the Android application with any of the virtual machines available. We recommend you to use BlueStacks or Andy.
As you already know, you'll have to download the APK to your computer and run it by means of one of these programs. This is a process that you'll have to repeat each time you want to use You TV Player on your PC. After that, how it works in terms of configuring the app or adding channels is identical to how it runs on Android.
In any case, there's some good news for you about You TV Player, and that's that you won't need to install it to be able to use it on your PC. You can simply resort to any of the two following options:
Play it by means of an URL: if you go to the options menu, you only need to search for the View on PC option to get hold of the URL. It's generated by the application itself and you only have to paste it into your browser's address bar. However, you have to bear in mind that, on the one hand, both devices (PC and Android) have to be connected to the same WiFi network, and on the other, that since it's a beta version its behavior may be somewhat unstable. It's important that you don't close the app whilst playing a channel.
Play it by means of a screencast device: with Chromecast or Roku, you'll be able to send the signal to your PC if you check the correct option in the application's menu. You'll have to search for the Activate Cast option on the Remote Screen.