Soccer generates passions, and sometimes, watching the games for free can be difficult. With You TV Player, you can watch the games you want from the comfort of your home, or wherever you decide, and without having to pay a penny. Doing it is very simple, so stay tuned to what we are going to tell you.
First, launch the application on your device, either smartphone or tablet.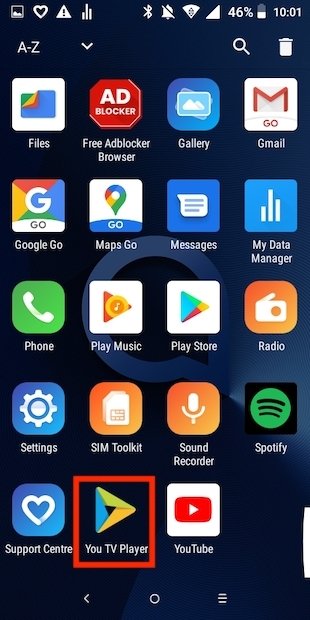 Run You TV Player
Once inside, go to the channel menu and scroll down to the Deportesmenu.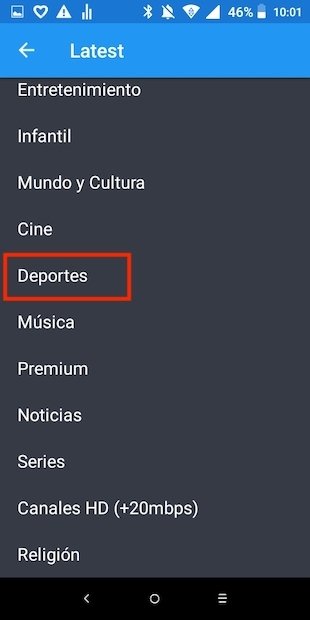 Choose sports
You will find some of them offering live broadcast, you just have to tap on the one you want. Remember that if you are connected to a Wi-Fi network, you will be able to do so completely free of charge and without having to spend data from your mobile device.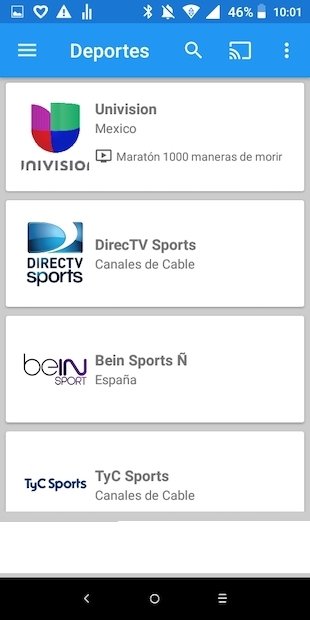 Example of sports streams
There is also an easier way to search for a particular match. To do this, tap on the 3 dots at the top right.
Press the 3 dots
After that, tap on Mis Opciones.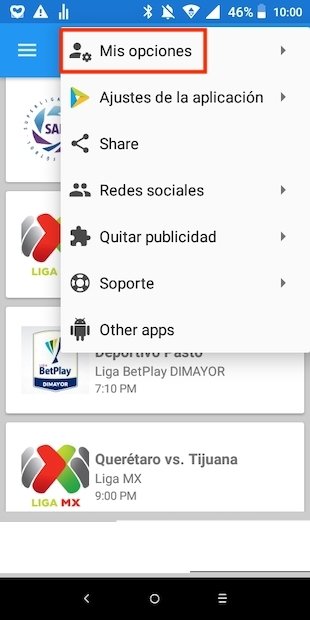 Access My Options
Next, find Filter and tap on it.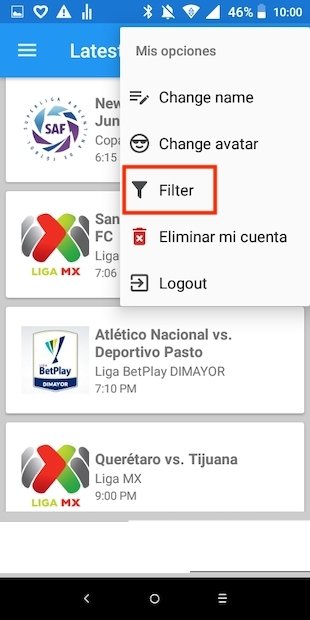 Tap Filter
Go down to the end and check the option La Liga.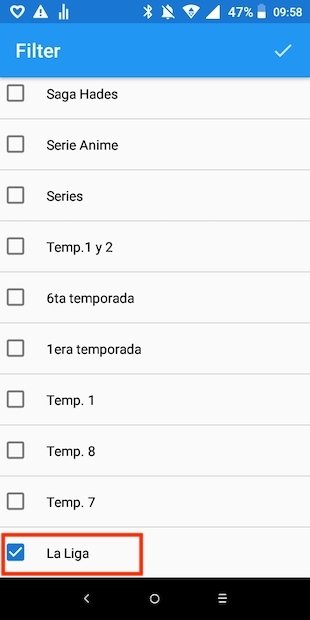 Press La Liga
This makes it much easier to find specific matches, both live and recorded.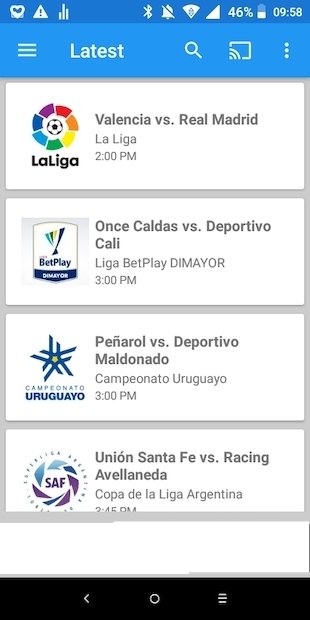 View the content once selected
In this simple way, you will be able to access soccer matches in Spain and other regions quickly. Remember that it is possible to launch the You TV Player contents to a computer or Smart TV, and thus, enjoy them on a big screen, just look for the option during the broadcast.