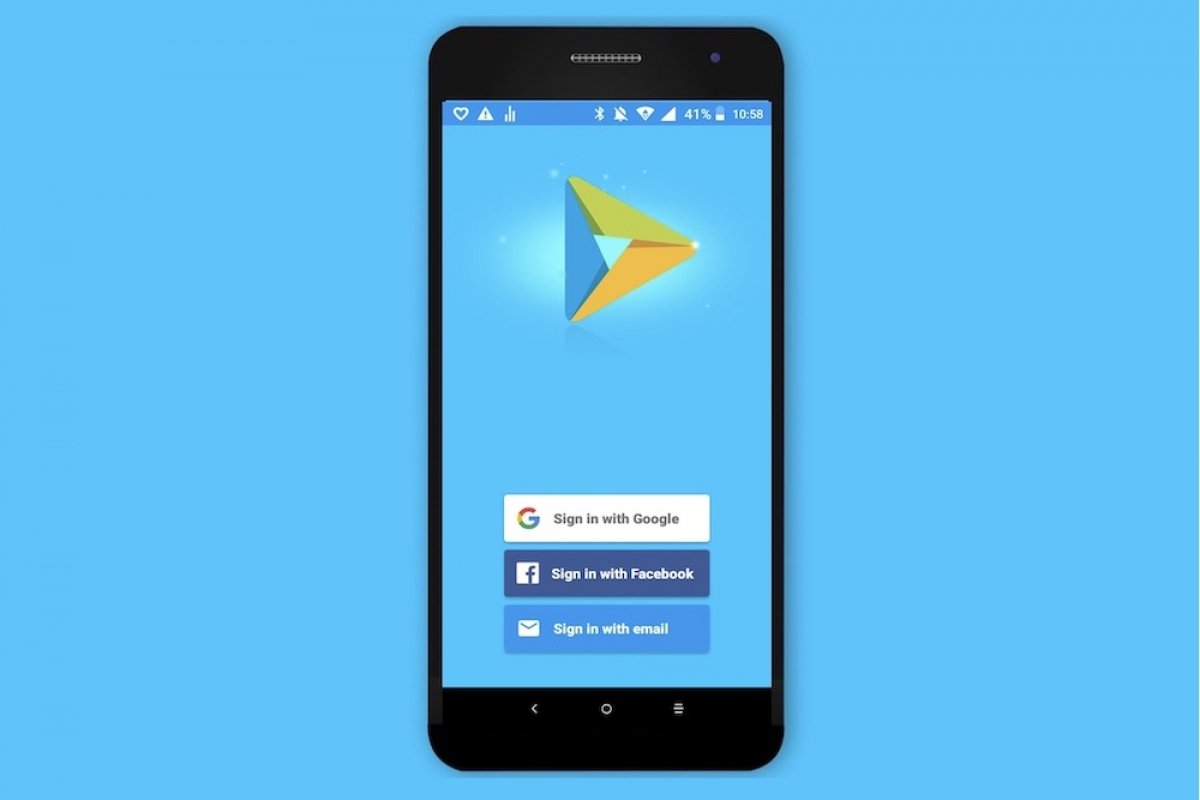 The password for You TV Player will depend on the method chosen to log into the platform. Once we've installed the app, we will need to create a user account, and sign in with our credentials, and for such purpose we can resort to different registration methods:
By means a Google account: You TV Player allows us to register using a Gmail user account. It's probably the most comfortable and fastest way of accessing the online television platform. We'll simple have to use the account we use on our Android smartphone or tablet to access Google's services, such as Google Play, for instance.
By means of Facebook: another valid option is to do so through a user account on the famous social network. It's also quite fast and comfortable if we've got the app installed on our phone (whether the full or the lite version).
By means of an email address: another option is to introduce an email address and have our credentials to access this service sent to our inbox.
With our phone number: You TV Player also allows us to sign up with a phone number to use it log in.
Signing up is compulsory if want to use the app, therefore, we have to think about which method suits us the best. In this sense, we might want to take into consideration different aspects about our privacy, especially if we're thinking about logging in with our Google or Facebook user account: don't forget that we'll be granting this TV platform with access to both services.