These applications have many similarities, helping to ensure that the transition from one to the other is not a problem. However, as we go deeper into both, we will find differences that can make us decide definitively between one and the other. Come with us to discover what is special about each one of them.
Interface
The main difference is noticeable from the home screen. In the case of You TV Player, it has a certain old look, at least not very updated. It shows user data, main functions, and channels in the form of a list. On the other hand, Mobdro uses the channels in a grid form and does not provide any user data, since no registration is required to use it.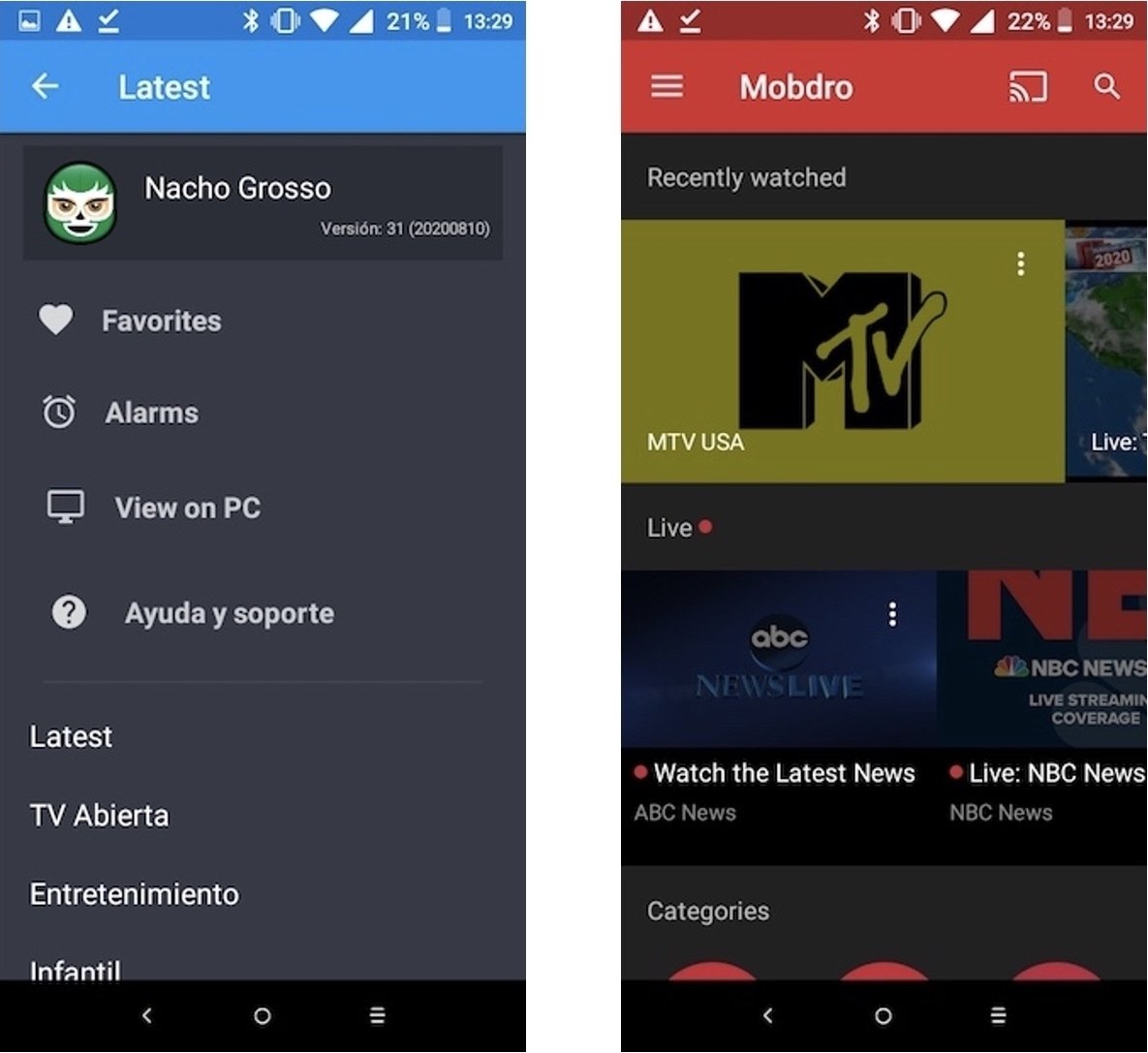 Home screen of You TV Player and Mobdro
Settings
Both let us configure the application to our liking and with multiple options, but they do it differently. In You TV Player, until we reach Settings, we have to go through most of the application. In Mobdro you can directly access the settings. The information seems to be better organized.
Within the settings section, both offer a good palette of possibilities, and what one has, the other does not. Perhaps it is You TV Player that has more options, although Mobdro has others that the first one does not have, like language selection or dark mode. A very positive point for both is the treatment of adult channels, not easily accessible and where a parental PIN is used.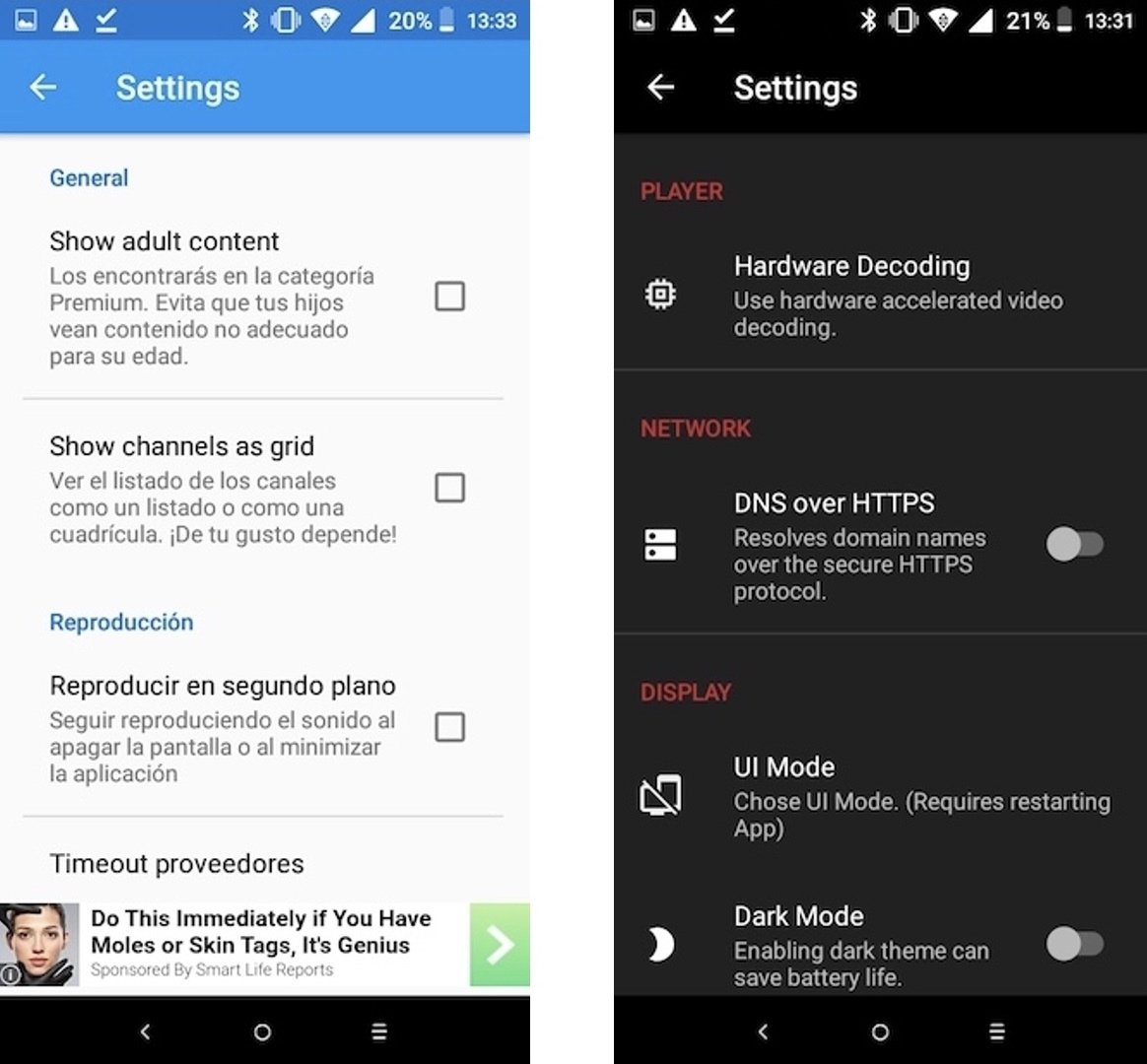 Settings of You TV Player and Mobdro
There are favorable points for Mobdro. The first one is that when we see content, they are presented directly in horizontal format, while You TV Player presents them in vertical and we have to turn the device to see them in good conditions. The second is that it allows us to download content to be able to view it later without having to be connected to a Wi-Fi network or use data.
Both feature advertising, at times invasive, but it can be removed by making a payment.
Contents
Perhaps, here the differences will increase. The reason is simple, You TV Player's focus is to offer content in both Spanish and English, but with a clear predominance of the first one. On the contrary, Mobdro gives priority to foreign-language content.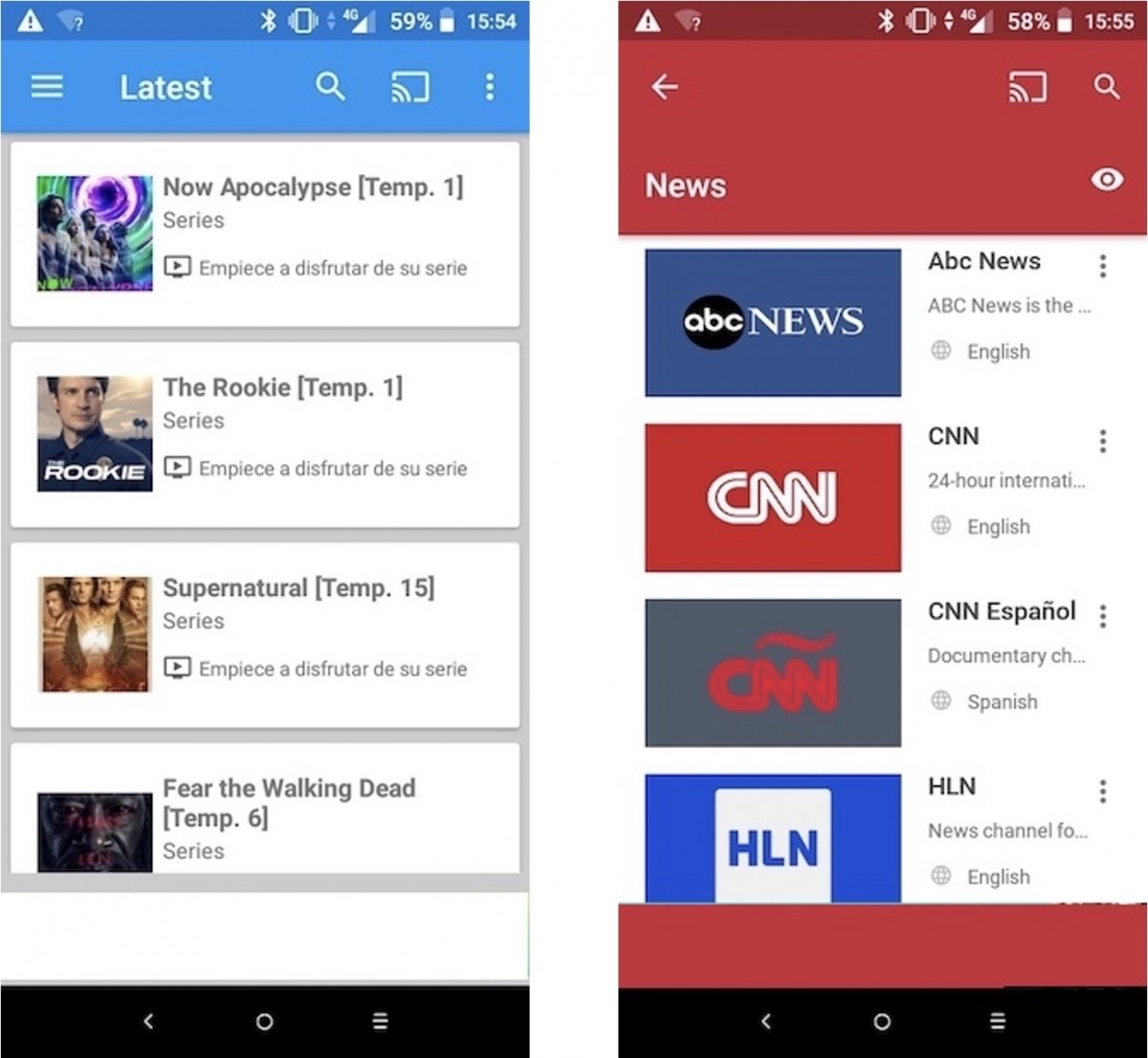 Content of You TV Player and Mobdro
Conclusions
We are dealing with 2 applications that do practically the same thing, with a different presentation but always providing a pleasant user experience. When asked which one to choose, the answer will be given by our tastes and language performance. But knowing that both are free and their download is not at all demanding in terms of memory usage, it is not a bad idea to have both installed on your device and take advantage of the best of each.