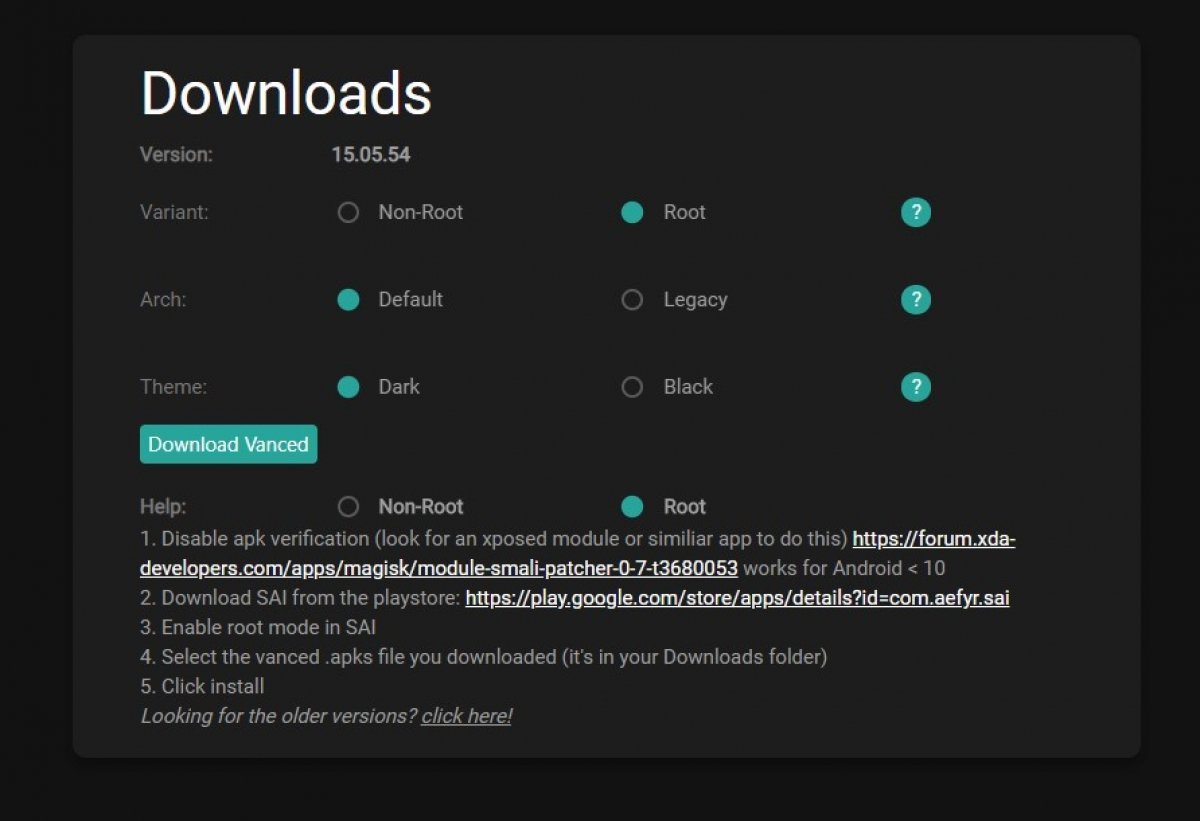 YouTube Vanced works in these three cases without any kind of problem, although depending on our device, we'll have to install the application and use it one way or another:
For non-rooted devices: installing YouTube Vanced on non-rooted devices is carried out exactly the same as with any other app. In other words, download the file and open it to run the installation process as you would with any APK that you may have downloaded from Malavida, for instance.
For rooted devices: on smartphones and tablets with root, we have to resort to TWRP, the tool to install custom ROMs on Android and with which we can flash our device.
For devices with Magisk Root: for Android devices rooted with Magisk we have to download a specific version of the application (YouTube Vanced Magisk Module) and install it through the Magisk repository.
YouTube Vanced is one of the easiest options available to not have to watch adverts on YouTube when playing any of the videos hosted on this platform. We won't need to carry out any settings, as the ad block is enabled by default in the application. We obviously won't be able to download YouTube Vanced from Google Play as it has been forbidden by Google for not meeting the conditions to publish apps on this site. Therefore, to download its APK, we'll have to resort to alternative webs as is the case of Malavida.
Another noteworthy function is the possibility offered by the app to play contents in the background and even with our screen locked, or to be able to zoom into the videos.