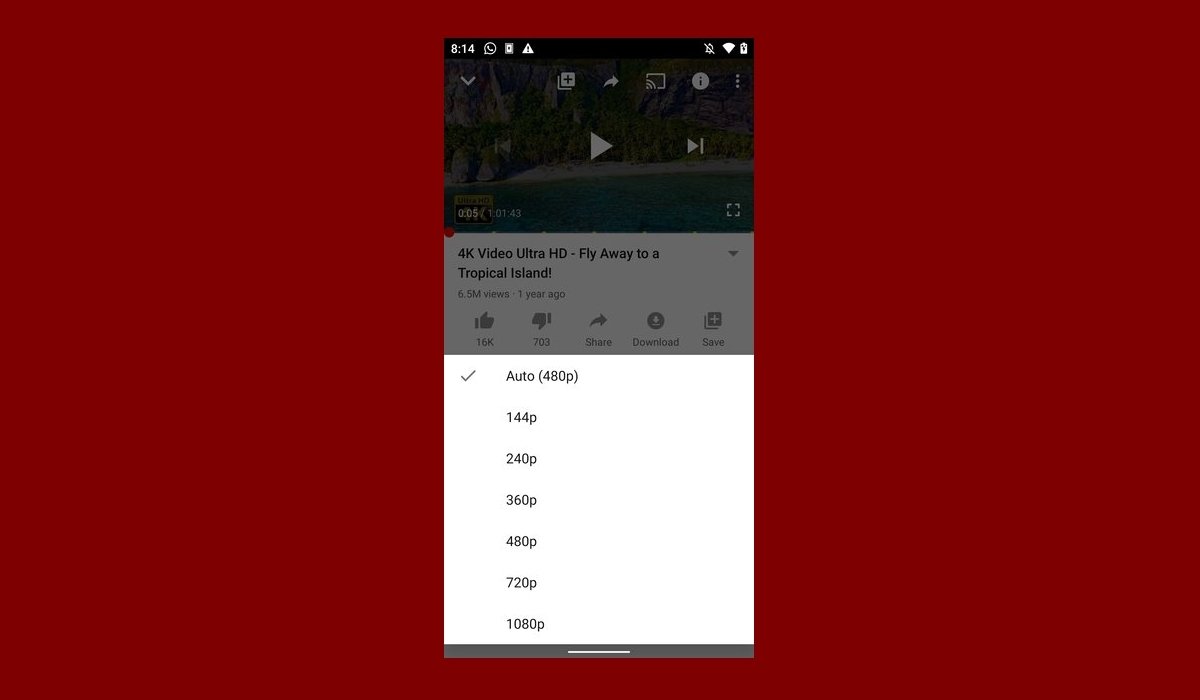 YouTube is a streaming video service that offers a maximum resolution of 4K. Depending on the stability and speed of our connection, some content is played in lower resolutions. In this way, the display stability is prioritized over the quality of the video. Both in the official Android application and on the web, the company lets us manually adjust the quality we want to watch a video in.
Let us show you how you can change the resolution and quality of a video while it plays. Find any video and tap on it to start playing.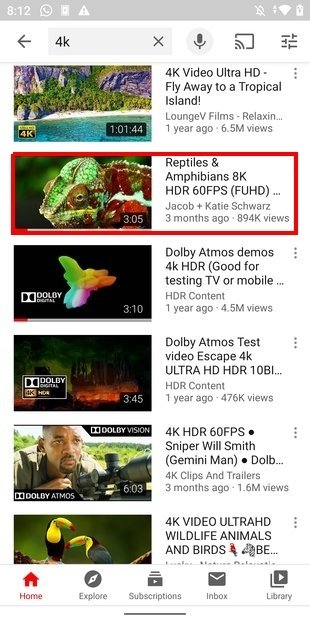 Open a video in YouTube
Tap the video display area to show the controls.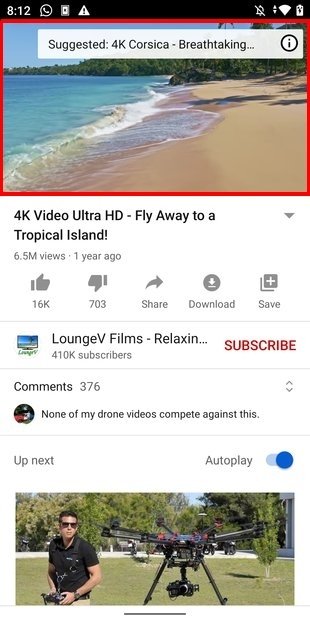 Open the controls
Then, open the three-point menu in the top right corner.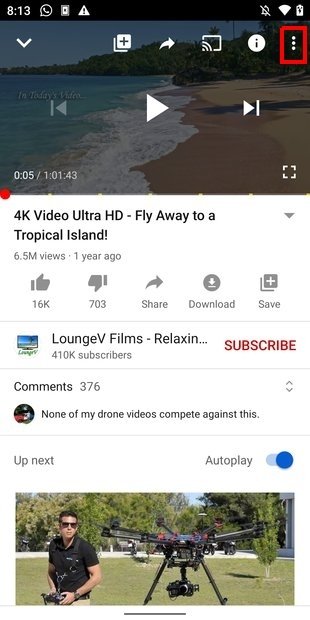 Open the playback menu
In the pop-up menu that appears, tap on Quality to define the quality and definition of the content. As you can see on the screenshot, despite being a 4K video, YouTube started playback in 480p.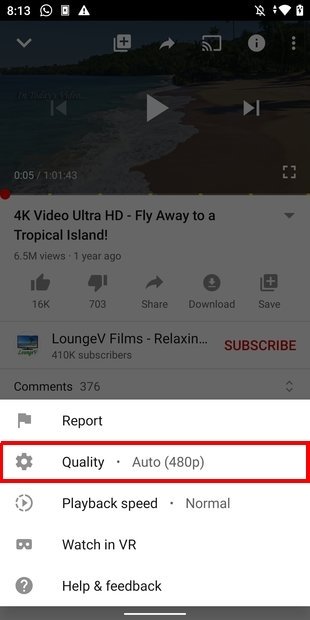 Open the video quality selector
From the following list, choose the quality of the video. The options we see here may vary depending on the maximum quality of the video and the screen resolution of our device.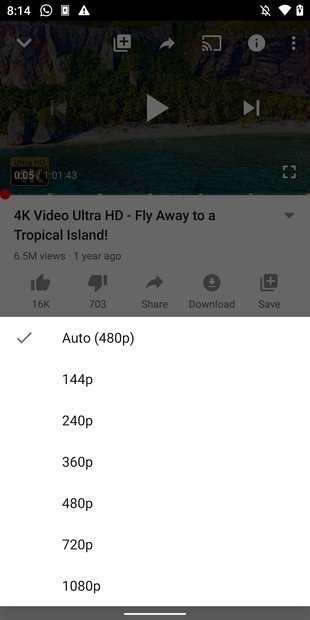 Full list of available resolutions
Playback will automatically continue at the new selected resolution. You must bear in mind that the higher the resolution and quality, the greater the data consumption. Therefore, avoid using high definition if you are using a limited mobile data plan. This way, you will avoid having your operator limit your connection or unexpected phone bills. You're better off using higher qualities on WiFi.