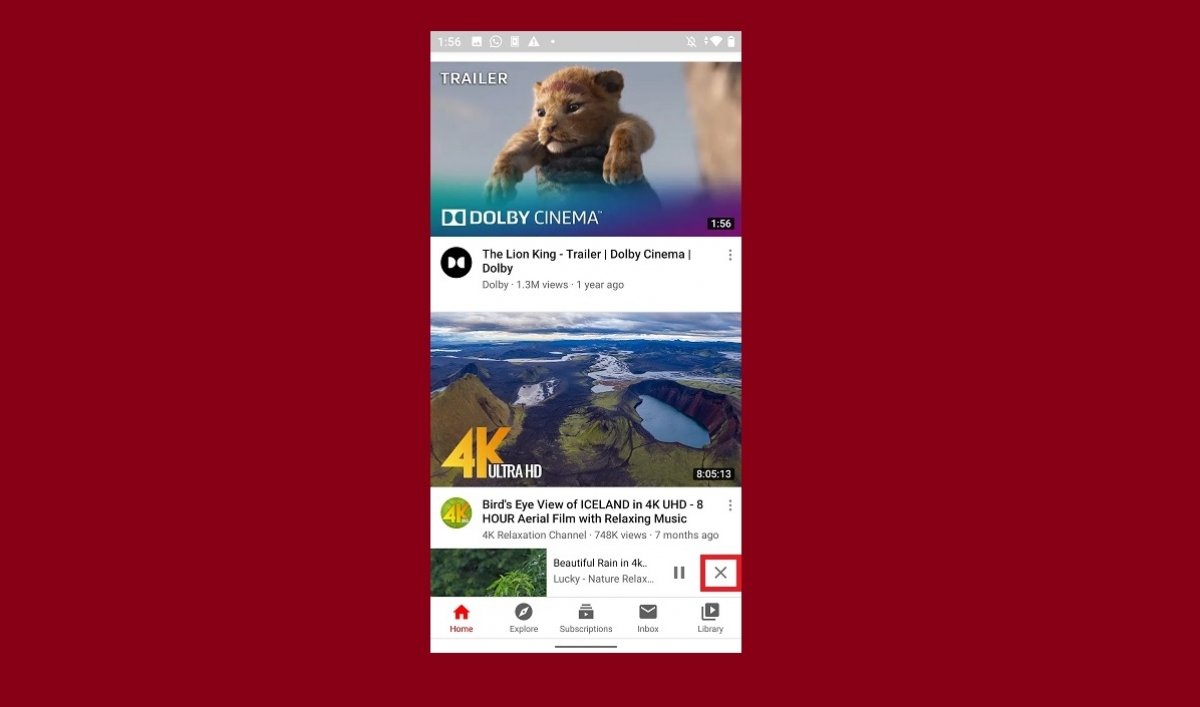 Before we go further into detail, you should know that the official YouTube app for Android doesn't offer us a function to play videos in the background whilst we carry out other activities on our device. Nevertheless, it does offer us the possibility to play videos in the background whilst we remain in the application. So, if you simply want to stop this function, there are two different ways to do so:
Press the cross on the right hand side of the video to shut the window.
Swipe downwards the window of the video that's playing.
This function is enabled automatically if we're playing a video and we go back, for instance, to search for another one, and for the time being there's no way to disable this feature from the settings menu. However, that's provided we don't leave the application, in such case, the video will stop playing automatically.
In other words, if you intend to use YouTube as a substitute for applications to listen to music of the likes of Spotify, you'll have to do so with the application open and active. In any case, you can always resort to some kind of alternative YouTube client such as YouTube Vanced. The main features of this app is that it removes all the platform's adverts and lets us play videos in the background.
At present, it doesn't look like the video site is going to incorporate this function anytime soon, especially after launched the paid YouTube Music service, with which it intends to compete with other online music streaming platforms of the likes of Spotify, Apple Music or TIDAL.