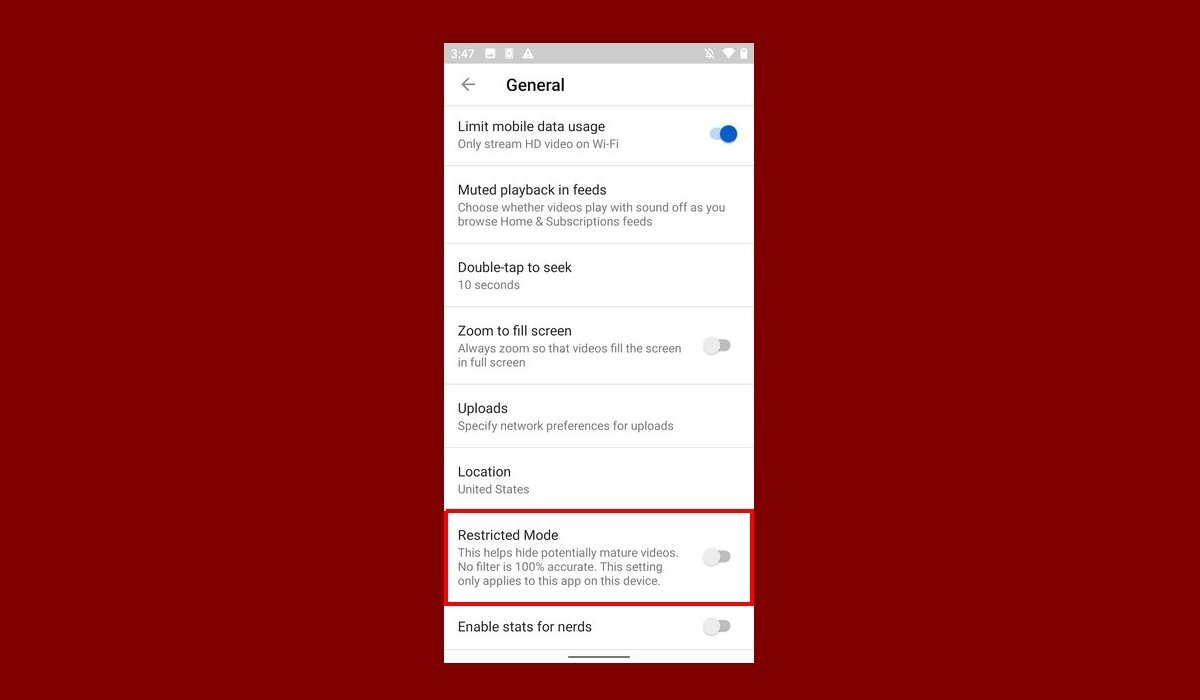 To be able to enable the restricted mode in the YouTube application for Android smartphones and tablets, we simply have to follow these steps:
Step 1: log in with your user account.
Step 2: now chick on the button to open the Options menu. That's the one that shows a thumbnail of your user and that can be found in the top right hand corner of the interface.
Step 3: now go to the Settings menu and tap on the General options.
Step 4: scroll down until you find the function to enable or disable the restricted mode, which is the second from last option on the list. Simply press the button on the right to enable it.
YouTube's restricted mode is meant to be used to hide video with a potential adult them from certain users. We have to point out that, although the filters used by YouTube work quite well, they aren't 100% efficient. You should also know the following:
The restricted mode will remain active regardless of whether you close your session or if someone else has logged into YouTube on the same device.
The algorithm takes into account many different elements such as the title, description, metadata, community ratings or age restrictions to identify and filter the contents that may be considered as only appropriate for adults. Nevertheless, those parameters may vary depending on the language chosen and may change according to certain cultural criteria.
If we enable the restricted mode automatically, we won't be able to read the comments on the videos that we watch.