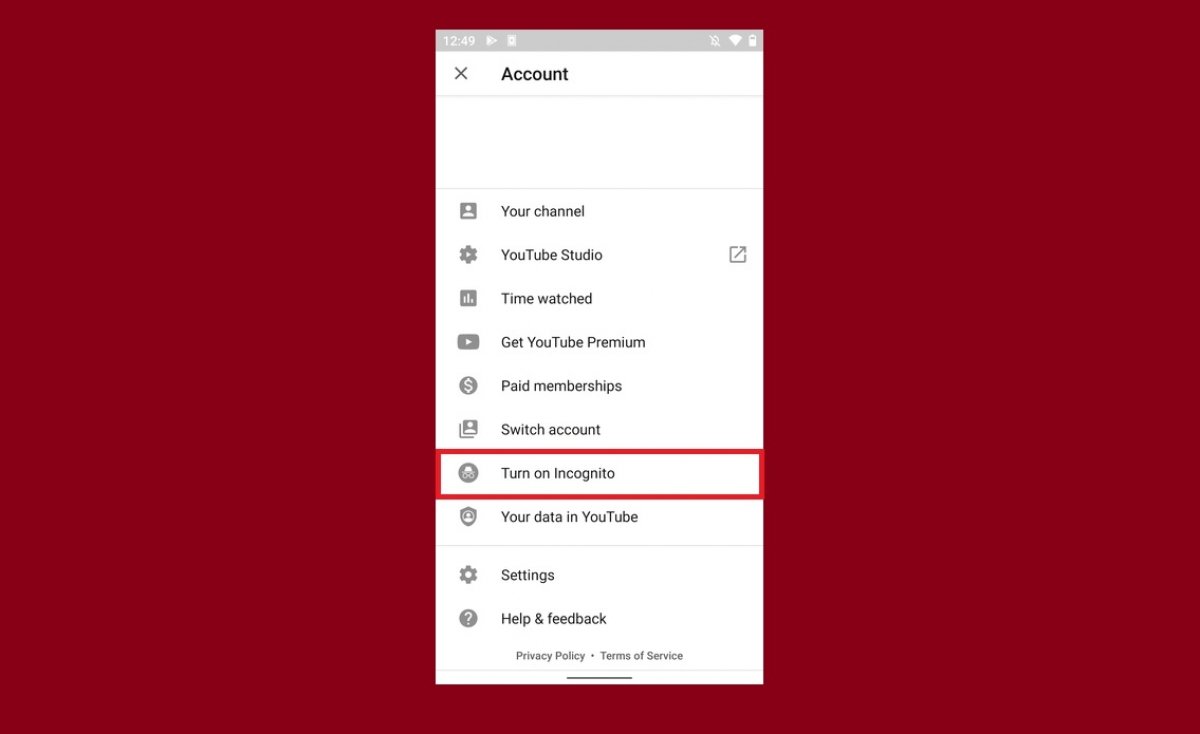 Turning on the incognito mode in YouTube for Android is very easy. Simply follow these steps:
Step 1: press on your avatar on the upper right hand side of the interface to access the settings menu of your account.
Step 2: scroll down through the different options until you find within the first block the option Turn on Incognito. Just click on it.
Step 3: you'll be shown a warning message. Press the Got It button and start browsing YouTube with incognito mode switched on.
When it comes to activating this browsing mode, we have to bear in mind that just like in browsers of the likes of Google Chrome or Mozilla Firefox, our activity and history are hidden (they are not registered) from other users of the mobile device. However, this information is still visible for your Internet provider who does keep a log of all the pages you visit and all the videos you watch.
To turn off the incognito mode, we simply have to repeat the operation:
Step 1: now in the upper right hand corner where your avatar was you'll see a guy wearing dark glasses and a hat. Click on him.
Step 2: the settings menu will open and the first option is Turn off Incognito. Simply select this option.
Now you'll return to YouTube from where you can carry out all your usual activities with the video site's app with your ordinary avatar once again on the upper right hand side of the interface, with everything else back to normal including your scarce privacy options.