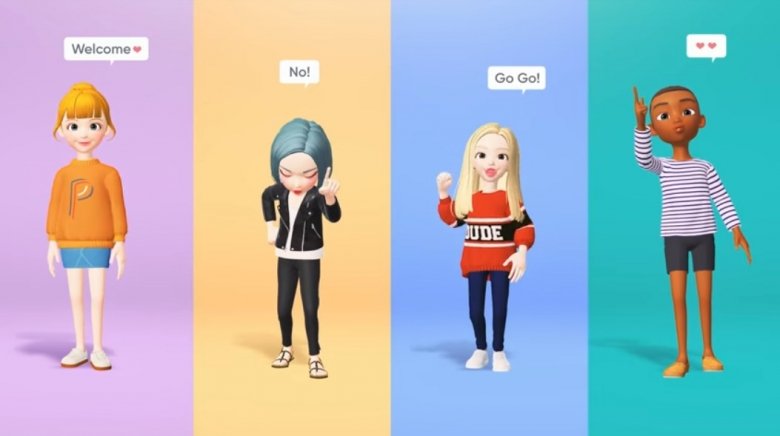 Zepeto is an Android app that lets you create your own virtual "self", a 3D character that you can fully customize. With it, you can interact in a kind of social network where many other users, from all over the world, expose their own Zepetos. Contact them and make new friends, invite them to play a game in any of the many existing games, participate in challenges of all kinds, visit unique places born from the creativity of the community, or export your avatar for use in other applications and social networks. The possibilities are huge.
Perhaps, the great success of the app lies precisely in the option of exporting our Zepeto to use it in other apps. For example, it is common to see characters in profile pictures on social networks such as Instagram, Facebook, or Twitter. You can also find them on messaging platforms such as WhatsApp or Telegram. Do not worry if you do not get the full idea, we will show you everything you need to know about this app, what it exactly is, and what it lets you do.
We will give a detailed review of the installation process, listing the requirements necessary to avoid problems with Zepeto when working on it. We will explain to you how to keep the app up to date and enjoy the new features that are included in each new version. We will also show you everything you can do, modifying your creations from head to toe in every detail to show the exact look you want, without forgetting to mention how you can get those premium items that will give you the exclusive look we are all looking for. You will learn how to contact and chat with other network users, and of course, how to take your characters to any other app you use regularly to surprise everyone.
A full review of all the functions and features of one of the most popular Android apps, all the tricks you need to use its features, and get just what you want. Did you know that it is possible to have more than one character? Or that you can create unique emojis? Have you ever thought about having your own sticker pack with the Zepetos of your friends? With our help, you will become an advanced user. So take note, and in the meantime, download the app.