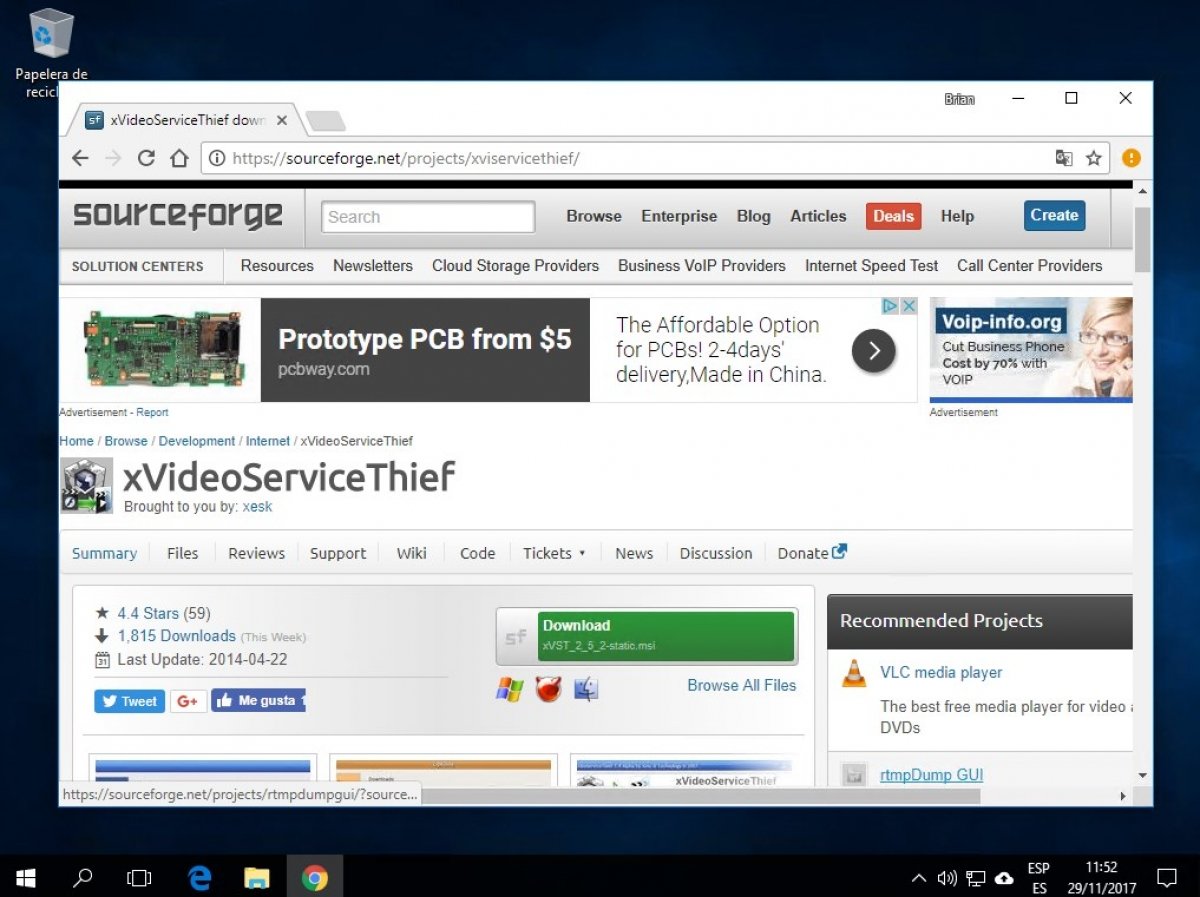 You can download xVideoServiceThief from several different sources:
From its official web page: this video download client has its own website maintained by its developers where you can find a green button to download the latest version of the software. The latter is hosted on SourceForge.net, the repository that many coders turn to to share the software they develop. The latter usually provides us with different options apart from uploading the different versions of the programs, such as a description of the software, screenshots, opinions by other users… So here you'll find every single version of the program released to the date.
From Malavida's web page: we also offer you the download of xVideoServiceThief. For such purpose, you only have to go to the corresponding page and press our green download button. Apart from the download link and the different screenshots we offer you to be able to see all its features, it also comes along with a complete description that explains the main functions of this program. Furthermore, we also offer you alternatives just in case it's not exactly what you're looking for.
Once you've downloaded the file to your hard drive, just double click on the icon to start the installation process, and once it's finished, configure it to adapt it to your preferences.
This video download client also comes along with versions for Linux and Mac, apart from this edition for Windows PC, as well as different language packs that you can download for some of the versions that have been developed.