Coolwalk is the talk of the town. The new design for the Android Auto interface comes loaded with brand-new features that might interest you, especially if you have a compatible vehicle. Thanks to this infotainment system, your smartphone's apps are now integrated with your vehicle's screen. But why are Android Auto and its Coolwalk update generating so much buzz?
In this article, we give you all the details you need to know. First, we will talk about what Coolwalk is. After that, we will analyze some of its main characteristics. Finally, we will focus on the process of downloading and activating the new interface on your device.
What is the Coolwalk interface for Android Auto?
Coolwalk is an update for Android Auto that includes a new interface. The main objective of this new version is to improve the user experience and establish new forms of interaction. This is one of the most relevant updates that Android Auto has received in over five years, even though it received a renewal in 2019.
Google announced Coolwalk at the 2021 Google I/O. However, after a year, it still had not been officially launched, so the company covered it again at the developer's event held in 2022, explaining some of the main new features of Coolwalk.
At the moment, Coolwalk seems to be reaching only a lucky few users. It is expected to be available soon for all Android Auto users. The changes will be implemented in most vehicles manufactured by more than 28 brands globally. Now, what are these new features?
Coolwalk main features
Coolwalk marks the arrival of important modifications to Android Auto. A large part of them is related to the interface and the way of interacting with the car's entertainment system.
These are the most relevant new features of Coolwalk:
Adaptive design. Car manufacturing brands use very different screen proportions on their vehicles. Some use panels of moderate size, while others integrate dashboards with ultra-panoramic screens. Google aims to make Android Auto look good on all possible screens with Coolwalk.
Split screen. Interface patterns now let you view two applications at the same time. This is useful for keeping tools such as the browser and music player close at hand, reducing the number of taps needed to reach their features. Some services that support split-screen mode include Google Maps and YouTube Music.
Card system. Leveraging the split-screen function, Android Auto has cards with useful information for each application. They show navigation, current playback, incoming messages, and more.
Bottom navigation. This update adds a dedicated bottom area to the screen, popularly known as the dock, where recent applications and other relevant shortcuts, such as the Google Assistant activator, appear. It is a kind of taskbar that helps you navigate faster between applications.
Material You. Coolwalk's Android Auto interface integrates more of the patterns set by Google in its Material You style.
Other improvements. As this new version reaches more and more users, other changes that enhance the Android Auto user experience will become known. For the moment, the most obvious ones are those related to the interface shown in official images.
How to download and activate Coolwalk in Android Auto
Coolwalk is gradually being implemented. In other words, while some users may already have the latest interface, you may have to wait a little more. Undoubtedly, the most important thing is to make sure you have updated Android Auto to its latest version. Otherwise, even if Coolwalk had been made available to all users, you will not have access to the revamped design.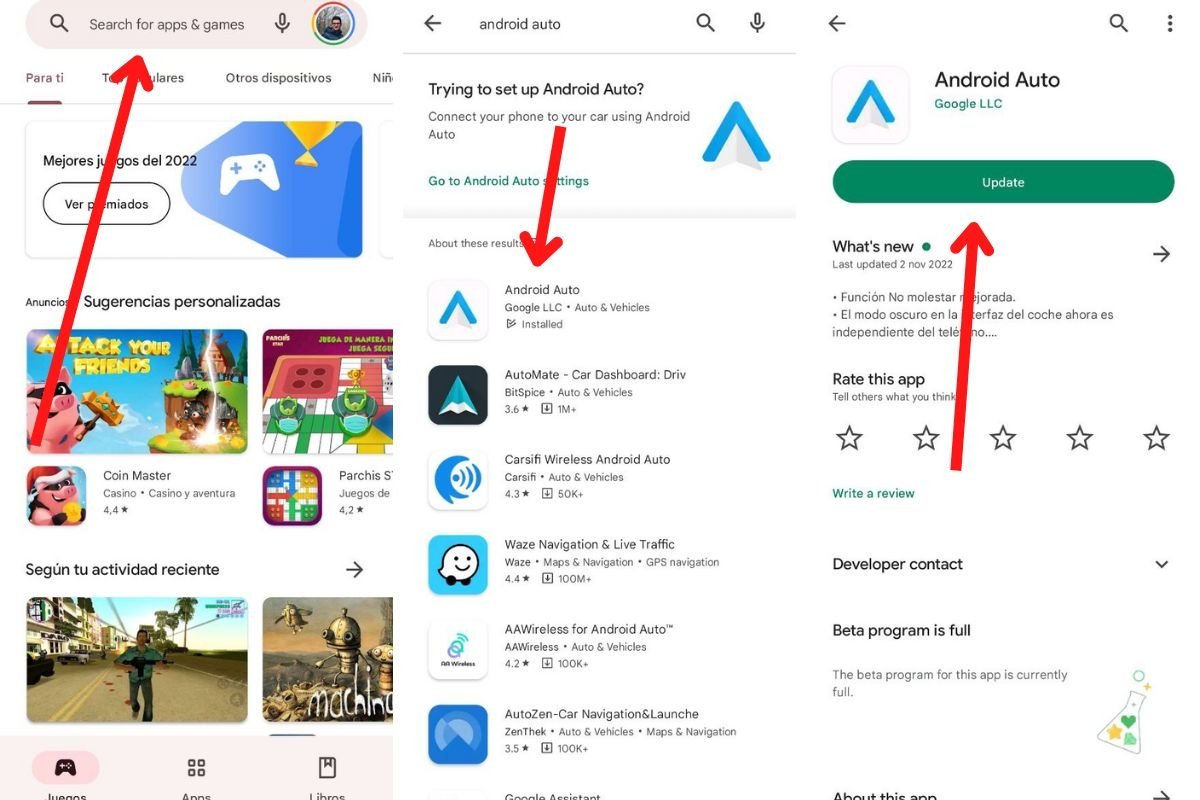 Update Android Auto from the Google Play Store
Updating Android Auto is simple:
Open the Google Play Store app.
Type Android Auto in the search engine at the top of the interface.
Tap on Android Auto. Usually, the app will show a label saying Installed, especially if you have already been using this tool.
Tap Update to get the latest version.
You can also visit Android Auto on Malavida to check if there is a new version available to download.
You are now ready to receive Coolwalk when Google makes it available for all users. However, is it possible that you already have the new interface and do not know it? There is a very simple way to determine if you have already received the latest design pattern.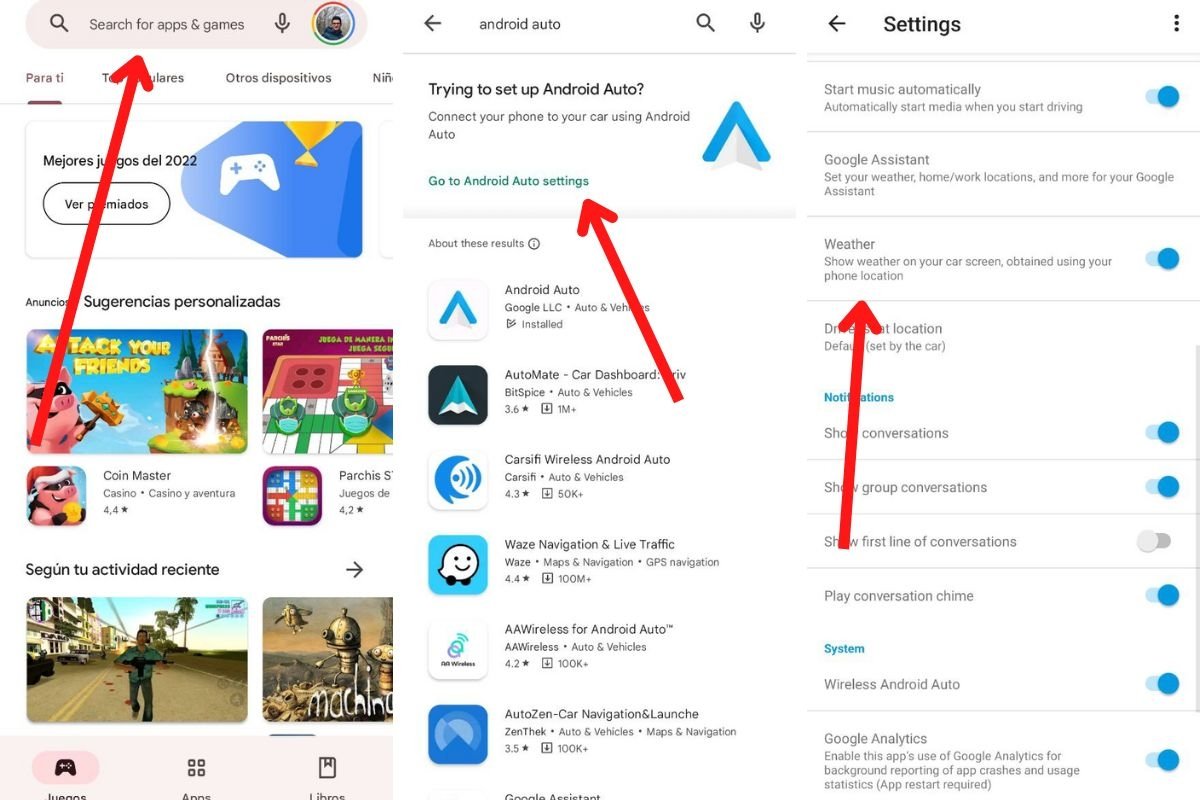 Check if Coolwalk has been implemented on your device
This is how you can find out if you have Coolwalk in Android Auto:
Open the Google Play Store app.
Enter the term Android Auto in the search engine.
Tap on Go to Android Auto setting.
Check if you have the Weather option. If you do, it means that Coolwalk is not available to you. For now, the new interface does not display information related to the weather, so if you already have it, this parameter should not appear.
If you are impatient to receive the renewed design in your car and nothing seems to work, you have one last chance: try installing the beta version of Android Auto. Do so by visiting the official Play Store link and opting in to receive preliminary updates. Remember that this step is necessary to receive the latest features.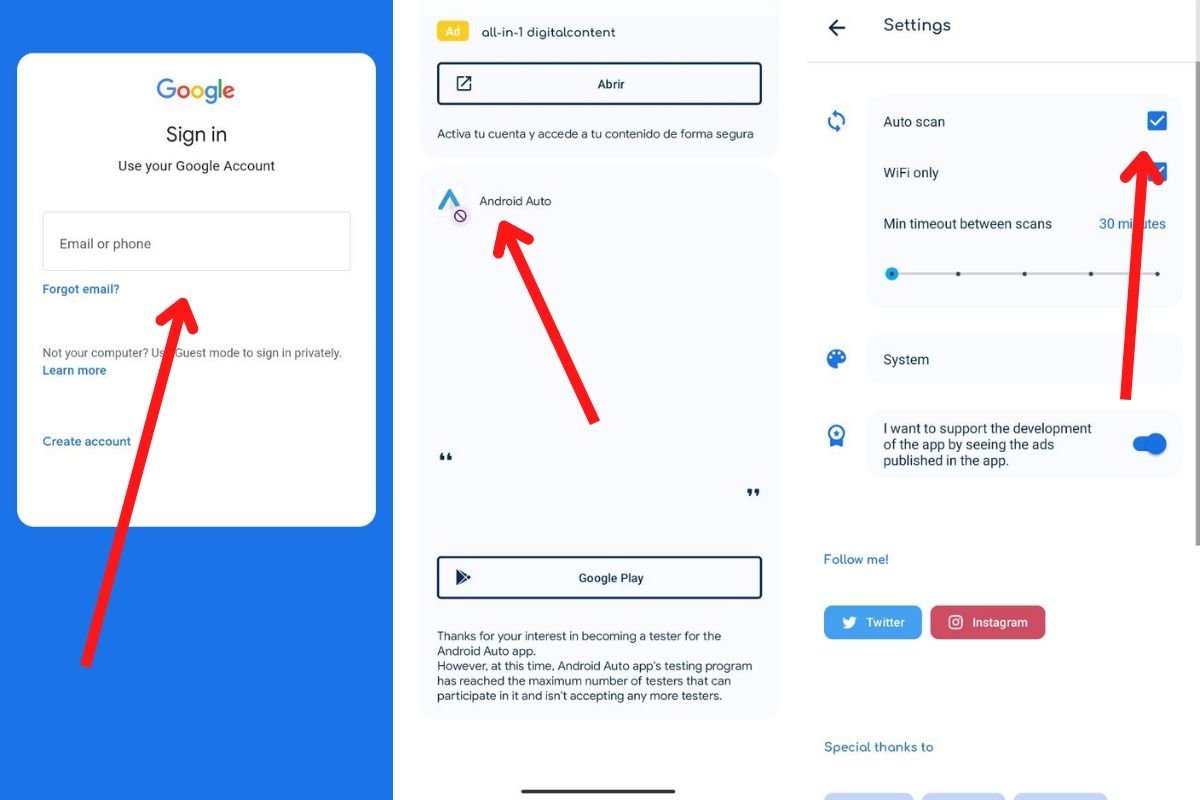 Enable notifications for free spaces on Android Auto's beta program
Given the anticipation around it, Android Auto's beta program is usually unavailable. With Beta Maniac, you can be alerted when there is an opening available to be one of the first users to access this update. You can do this by following these steps:
Download Beta Maniac.
Open the application and sign in with your Google account.
Wait for the tool to analyze all the applications installed on your smartphone.
Select Android Auto and become a beta tester if the option is available.
Otherwise, go to Beta Maniac settings and check Auto Scan. Specify how often it should check for openings and if you want it to scan only over wifi.
Go back to the Android Auto tab and enable notifications.
Wait for available openings in the beta program and join it as soon as possible.