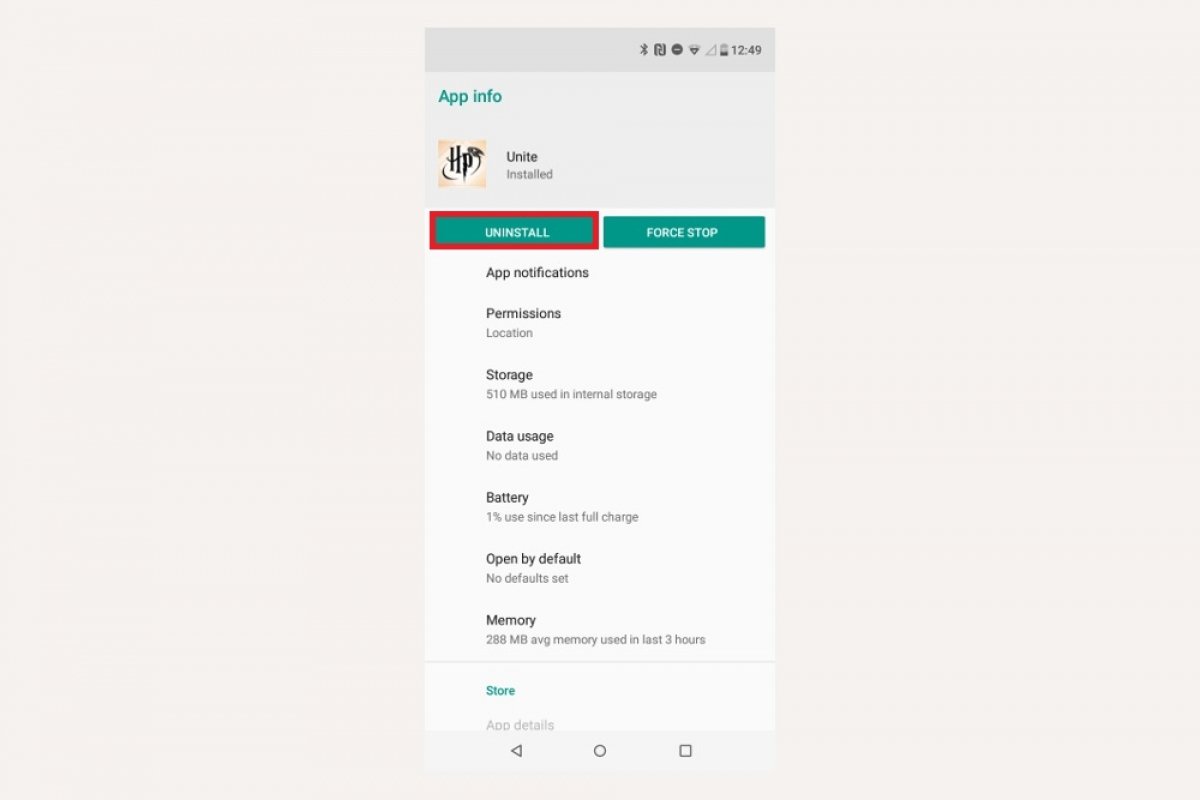 Installing and uninstalling Harry Potter: Wizards Unite on Android is very easy, if you know what to do. Do not worry, we will explain it to you in detail.
How to install Harry Potter Wizards Unite on Android
The first thing to do is to download the APK file of the game. At the end of this tutorial, you will see the green Download button, tap it and repeat the operation in the following windows.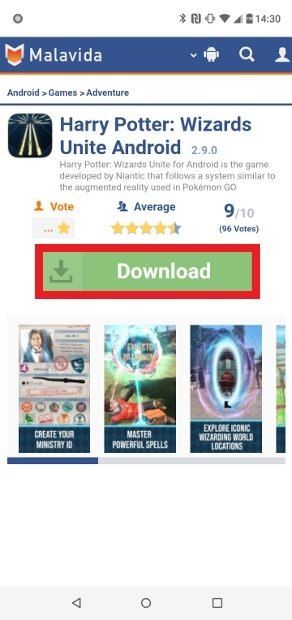 Press the green Download button
Once in Google Play, tap the Install button that you can see at the top of the interface. The download process could take a few minutes.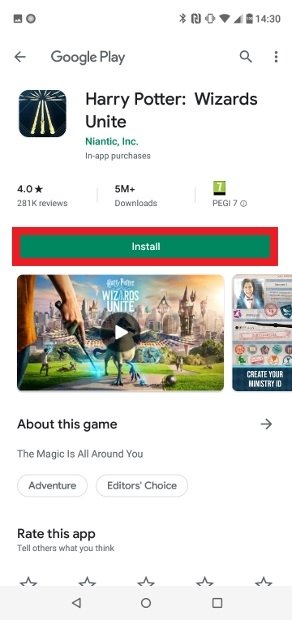 Press the Install button
When the download is complete, you will see the Open button which will allow you to open the app directly. You can also access the game from the game icon that will be installed in your app menu.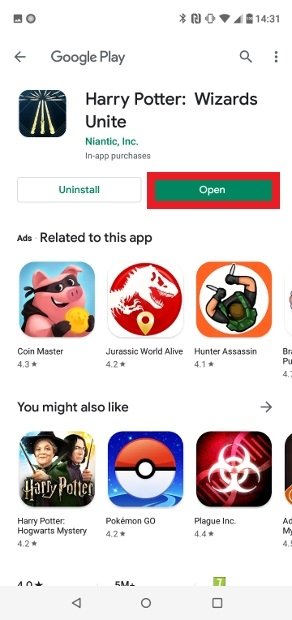 Press Open to run the game
That is all you have to do to install the game. From this moment on, you can start enjoying it on your device.
How to uninstall Harry Poter Wizards Unite
If you want to uninstall Harry Potter Wizards Unite, find on your device the access to Android settings. Once there, select the entry Apps & notifications.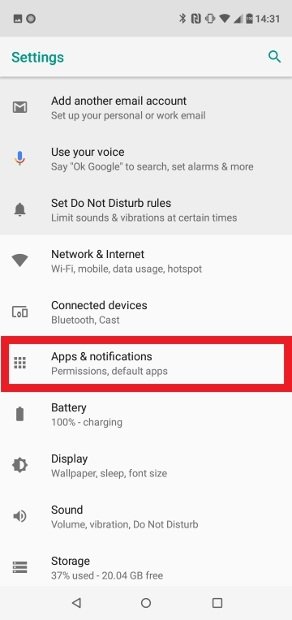 Find the App & notifications option
In the following menu, choose the option App info to see the list of all the installed apps.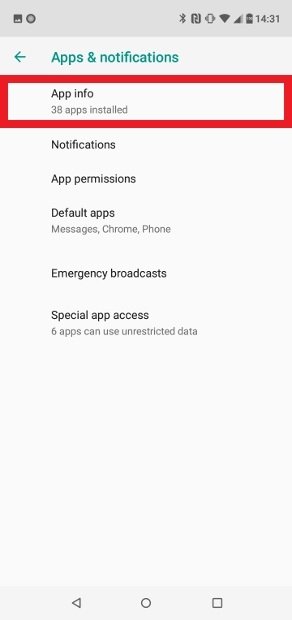 Access App info
Search the list for the game entry, it will probably be at the bottom of the list. Once you locate it, tap it.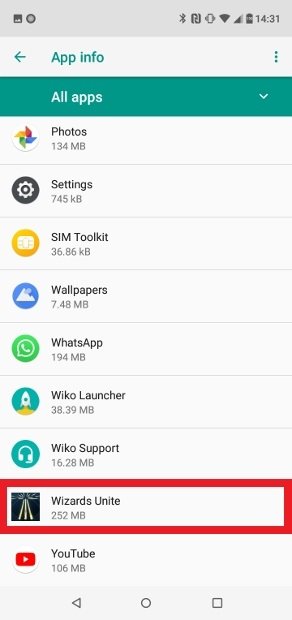 Search of the Wizards Unite entry on the list
At the top, you will see two green buttons. One of them is Uninstall. Press it.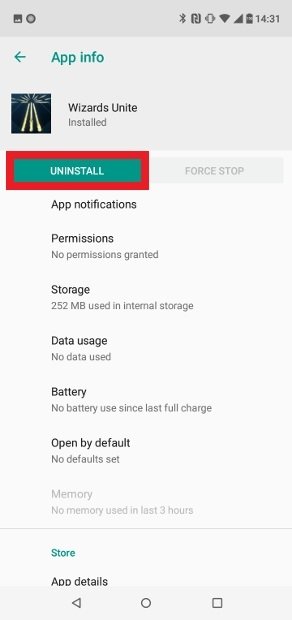 Press the Uninstall button
Confirm the operation in the pop-up window by tapping on Ok.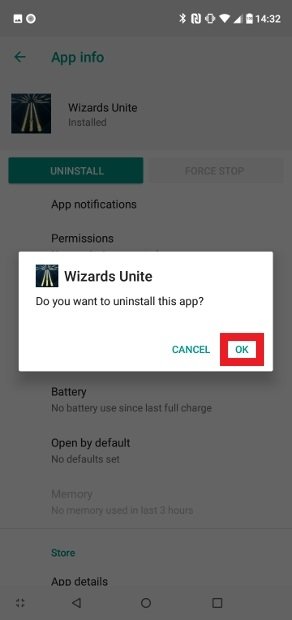 Confirm that you want uninstall the game
If you do not want to go through all those menus, there is a shortcut to the uninstall button. Locate the game icon in your app menu and tap and hold it for a few seconds. A pop-up menu will open, tap on App info.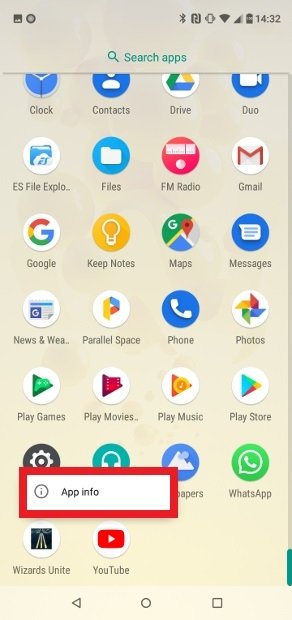 Shortcut to the menu of installed apps
Now, just click on Uninstall and confirm in the next window to get rid of the game.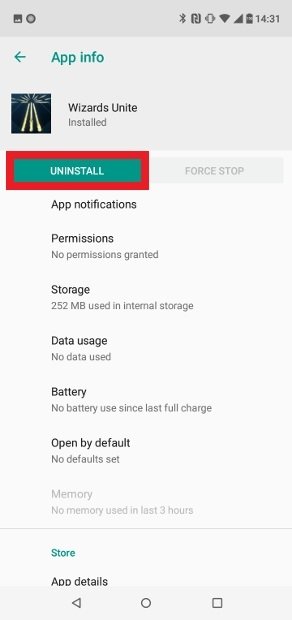 Press the Uninstall button
With this, you will have managed to remove the game from the device. And if you are in doubt as to whether there are any hidden files related to the installation, use a file browser to remove them completely.