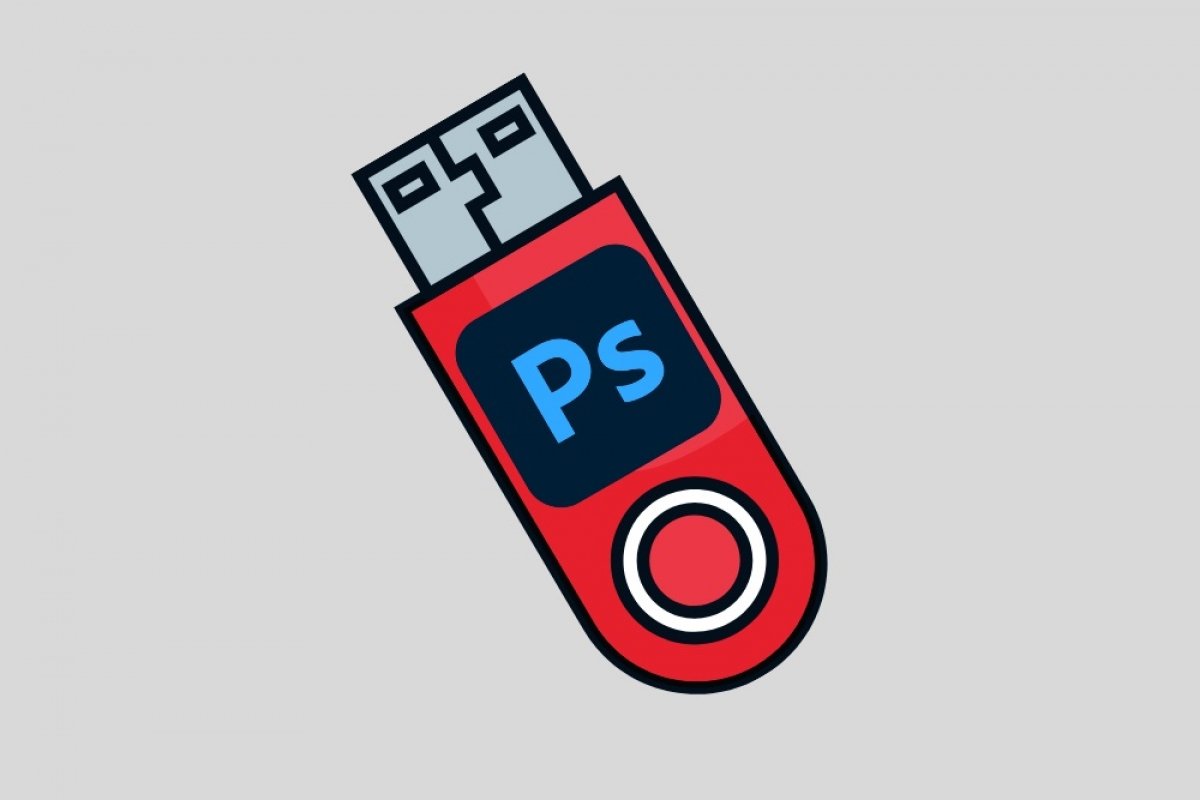 A portable application runs without installation. The surname "portable" comes from the custom of storing this type of application on memory sticks, being able to carry them anywhere and run them on any computer. Until CS6, it was possible to create a reduced version of the Photoshop executable that was fully functional and did not require installation.
At present, Photoshop cannot be used in this way. Adobe has made some strategic changes to prevent this type of use. For example, all its applications now require an active subscription to work. Also, they are managed from Creative Cloud, a download center that does require installation.
If you have located a portable copy of Photoshop, we recommend that you exercise caution. This may be a hoax or an outdated version. In both cases, you are most likely putting your computer at risk or you will end up running some malicious program.
In case you need a complete image and photo editor, which is free and executable from external memory on any computer, we advise you to use GIMP. This software does have a portable and fully official version that can be launched from a memory stick without installation. Indeed, it is not as advanced an editor as Photoshop, but it meets the demands of most users.
Finally, if you really need Photoshop, you can use the download link on this page to access the Adobe download center and get a copy of a secure installer. You can try Photoshop free for seven days.