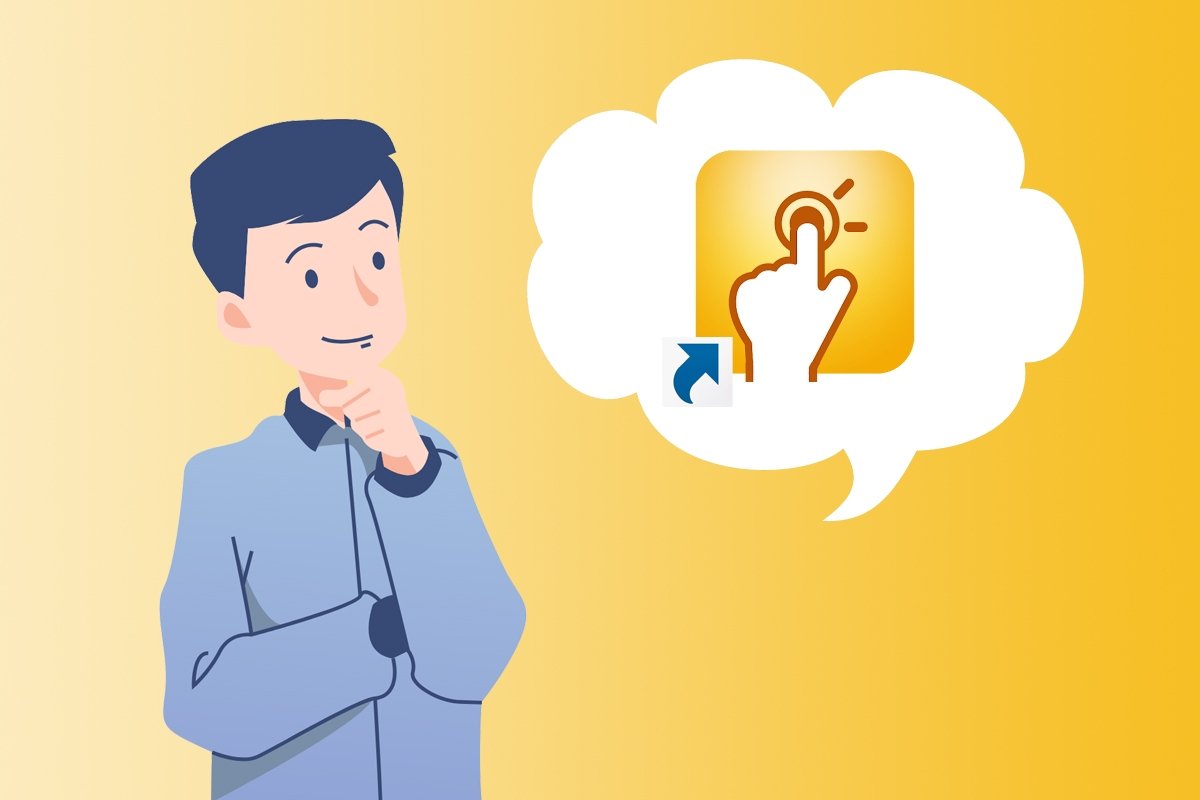 The main mission of QuickShortcutMaker is to create shortcuts to any application or feature of the operating system. They are placed on the home screen of our device. The process is very simple and we will explain to you how to carry it out. We will use Chrome and its incognito mode as an example.
The first thing you should do is open QuickShortcutMaker and find an application or function. In this case, we will type Chrome.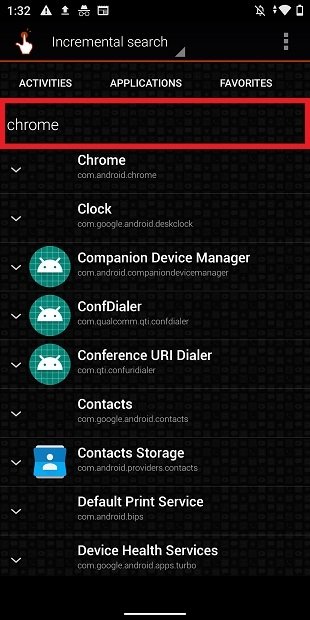 Search for the application on the list
Then, open the drop-down list of activities.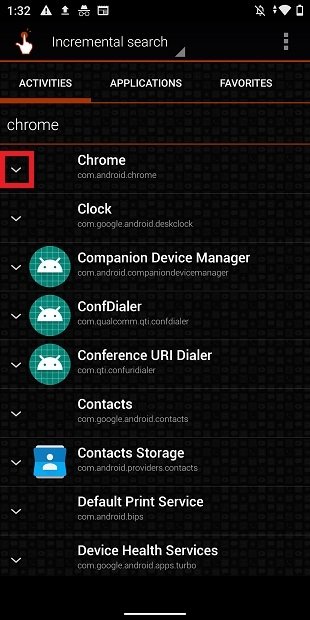 Open the activity drop-down menu
Choose the specific activity or function you want to place in your application launcher.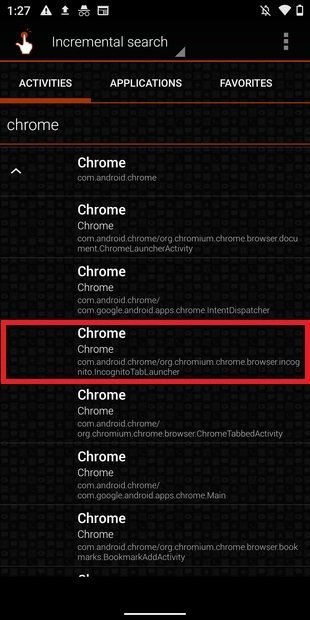 Search for an activity in Chrome
On the next screen, use Create.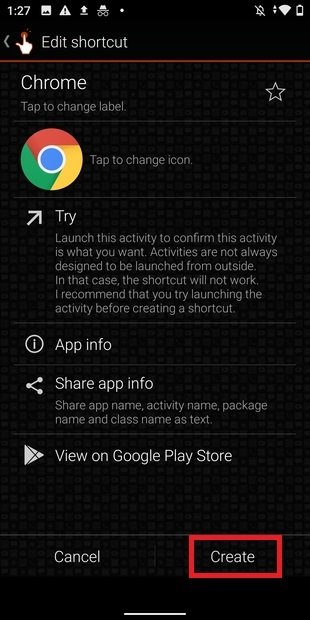 Create a shortcut with QuickShortcutMaker
If everything went well, you will have a shortcut on the main screen of your device.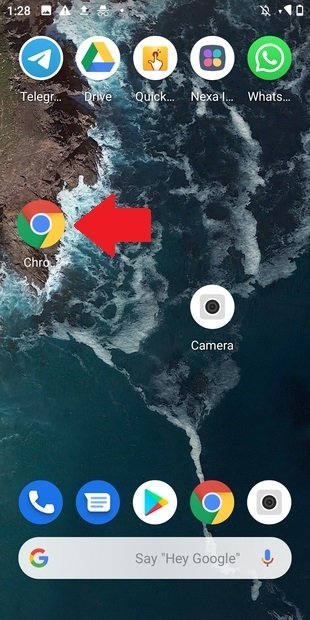 Shortcut just created on the main screen
Due to compatibility issues, these steps may not work. It seems that creating shortcuts no longer works on Android 10 and later versions. However, it is still possible to create shortcuts with the following instructions. On the home screen, make a long tap in a space. From the context menu, choose Widgets.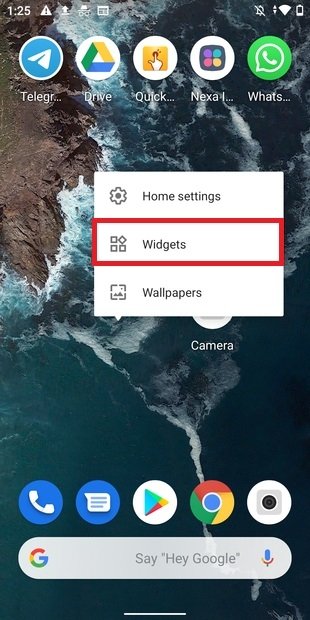 Android's widget selector
Scroll down to find the QuickShortcutMaker section. Then, tap and hold the widget and drag it to the home screen.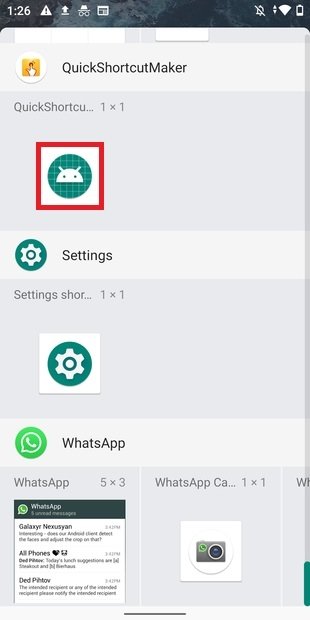 Add the QuickShortcutMaker widget
Then, search for Chrome (or the application you are interested in) and select the activity you want to access quickly.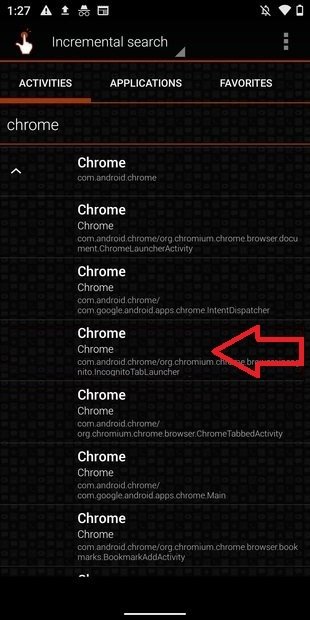 Choose a specific function of Chrome
Tap on Create and the shortcut will be added to your home screen.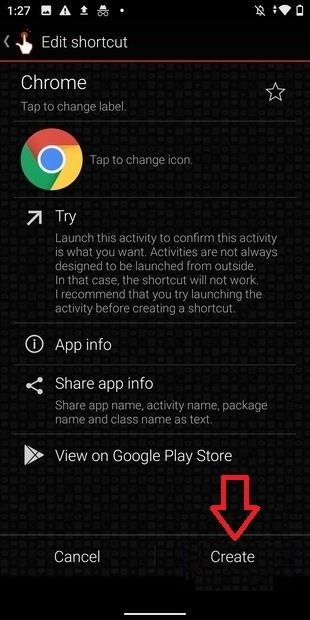 Create a shortcut with a widget
In both cases, just by tapping on the shortcut, Chrome will open a new tab in incognito mode. Thanks to QuickShortcutMaker, you can perform different processes and access certain functions quickly, easily, and avoiding multiple screen taps.