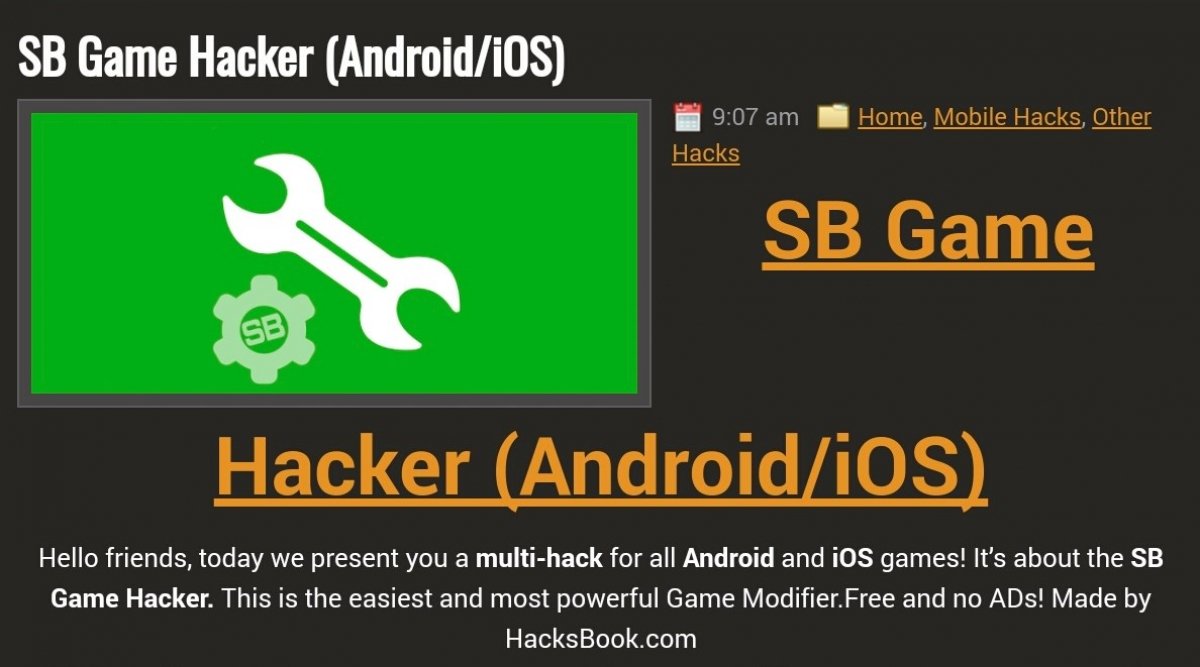 On iOS we can't install applications as easily as we can on Android or Windows, for instance. The operating system doesn't allow us to install packages from outside the App Store and SB Game Hacker is obviously one of those tools that don't meet the terms of the application store for Apple's phones and tablets.
The reason why Apple doesn't allow the installation of applications from outside its market, whether on iPhone or iPad, is that the latter are a potential backdoor for all kinds of malware and viruses. If you allow users, that may not have a clue about software, to install applications, you'll have to face up to the possibility of installing viruses.
That's why the company has blocked the possibility to install unauthorized packages or applications. Thus, you can only install apps that have gone through Apple's malware verification system, restricting our freedom of use in favor of greater security. You might not like it but it definitely makes you feel safer.
However, there is a method to install SB Game Hacker on phones and tablets equipped with iOS. You'll have to do so by means of Cydia, a program that requires a jailbreak to work. We're not great fans of jailbreaking, and for a good reason. Apart from being complicated, it involves adding an extra security breach to your phone and it's never a good idea to violate the terms of use of any commercial service.
If you want to continue with the installation, once you've got your hands on Cydia, just download the SB Game Hacker package and install it. To download it, just go to our review page of SB Game Hacker for iOS and press the green Download button.
Our browser will take us to a confirmation page where we'll have to press the same button once again to be redirected to an external site where we can find the download link. Try to avoid clicking on any adverts that could end up infecting your device.