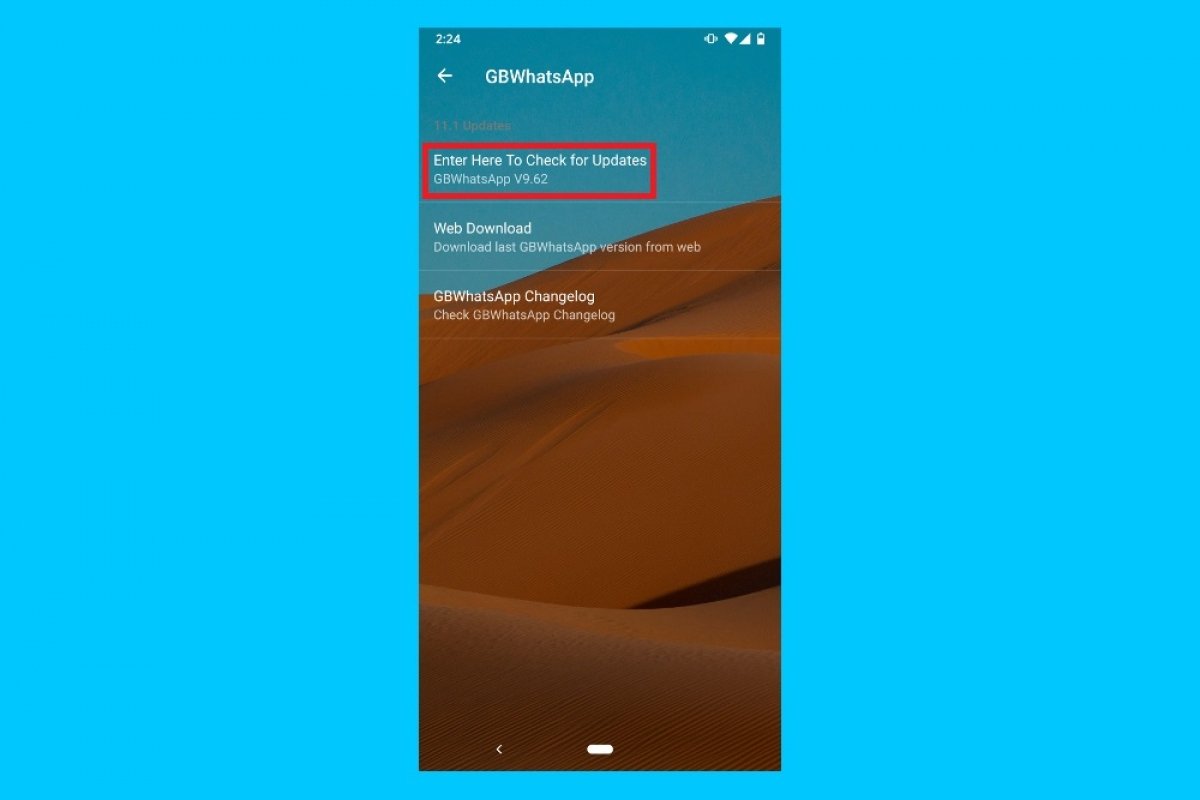 To be able to update WhatsApp Transparent, you have to follow these steps, similar to those that have to be carried out to download and install the program:
Step 1: in the first place, save a backup of your WhatsApp conversations through the Settings menu if you want to keep them.
Step 2: now you have to uninstall the application completely from your smartphone.
Step 3: now go to Malavida or any other app repository that offers the download of this mod to get hold of the APK.
Step 4: click on the downloaded file to start the guided installation process on the operating system.
We shouldn't have to remind you because if you're updating this app that's because you've downloaded it previously but just in case, we'll tell you that you must have previously granted permission to download applications from Unknown Sources in your Android's settings so that you can get APKs that aren't in the official Android marketplace.
Updating WhatsApp Transparent isn't the same as updating any other application downloaded from the Google Play Store, as you can see. Any app from Google Play is updated through the store and Google Play Services, the function that amongst other things, takes care of keeping all our apps up to date. Since we're talking about a MOD that hasn't been authorized by WhatsApp, these updates have to be carried out manually by the user. Furthermore, each new version is developed upon a version of the official chat and instant messaging app. Therefore, if the latter receives an update, you may have to download WhatsApp Transparent once again. And there's a drawback to that as the pace of the MOD's updates is much slower than WhatsApp's.