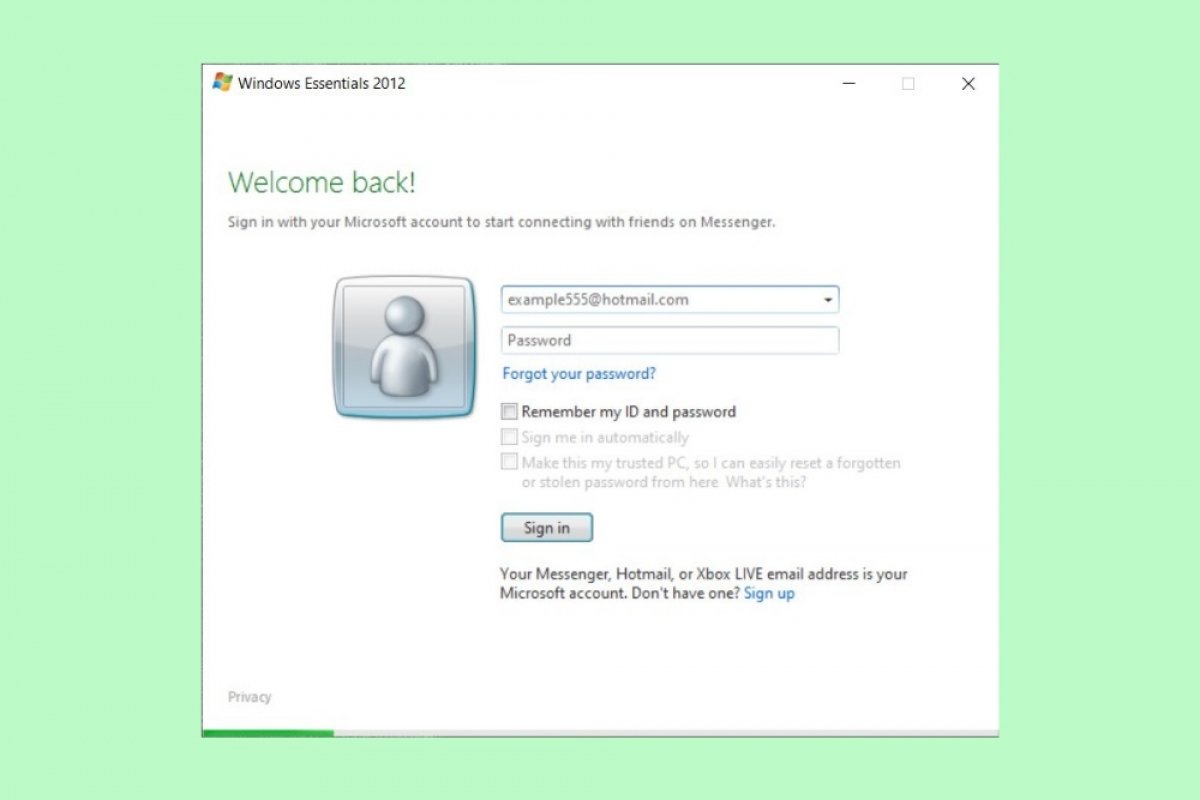 Before the mobile revolution, Internet communication applications were very different. One of the greatest exponents of the golden age of instant messaging was Windows Live Messenger. This service, which is no longer available, was merged with Skype in 2013. The Chinese version lasted another year. Definitely, in the year 2014, the servers stopped working.
By that time, WhatsApp, Facebook, Instagram, Telegram, and many other services had already appeared. All of them were able to dethrone the king. A king who, by the way, did not seem to fully understand the transition to the smartphone and the permanent connection between users. However, today, it is possible to install Windows Live Messenger just for the memories. First, download the latest version from Malavida. You can do it with the link at the end of this guide.
Then, open the executable and click choose the programs you want to install.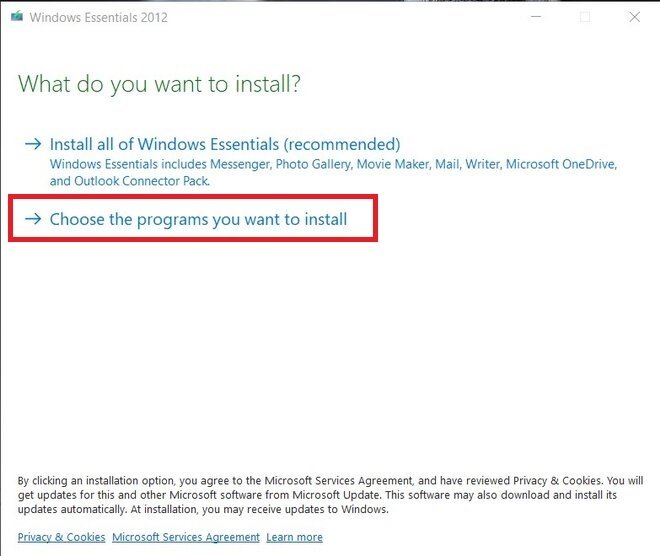 Choose programs during the installation
Uncheck all boxes except Messenger. Then, click on Install.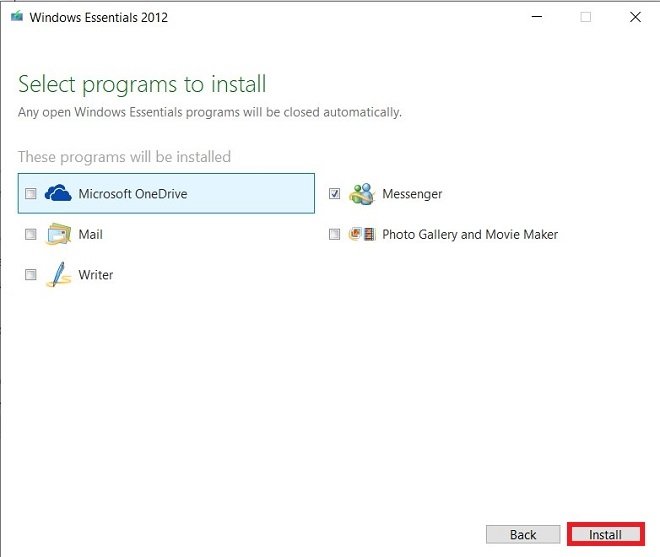 Only install Messenger
Once the installation is complete, run Messenger from the start menu. On the home screen, you can enter your credentials. They are part of what is now known as the Microsoft Account. Click on Sign in.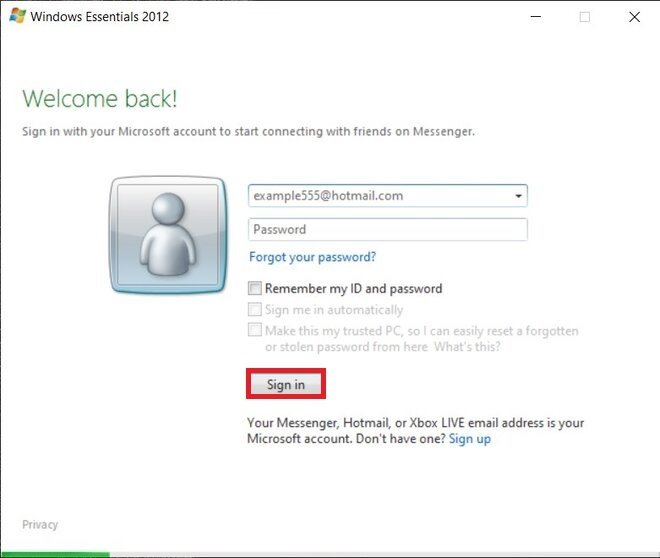 Log into Messenger
Now, you can enjoy the nostalgia by watching the Messenger icons rotate, just as they did when the service was operational.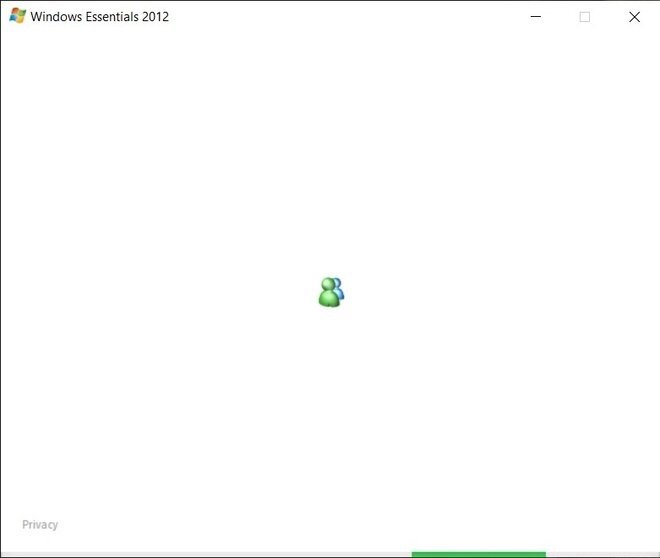 Avatars going round and round in Messenger
Unfortunately, the result will be a connection error.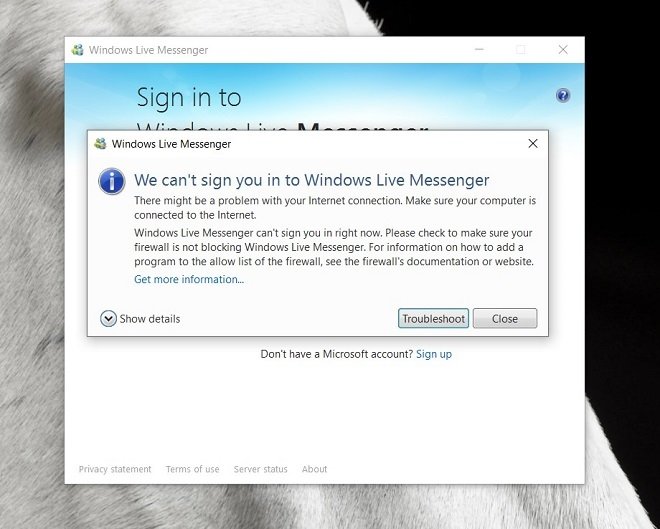 Connection error
In fact, the only operational option of this application is the link to create a new account. You can do this by clicking on Sign Up.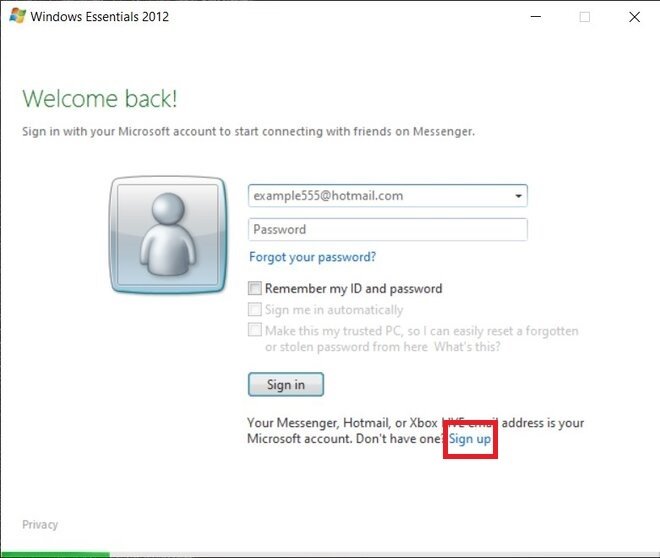 Create a Microsoft account
Note that creating a new account only gives you access to the company's current services, such as OneDrive, Teams, or Office. In no case, creating a new account will let you sign in to Windows Live Messenger.