Avast is not a simple antivirus. In addition to classic scanning for malicious programs, this comprehensive security tool is capable of detecting ransomware or analyzing your WiFi network. Of course, all of these features require resources, which can affect the performance of your computer. Therefore, in this guide, we show you how to pause Avast or how to disable it permanently. To start, open the settings by displaying the main menu and clicking on Settings.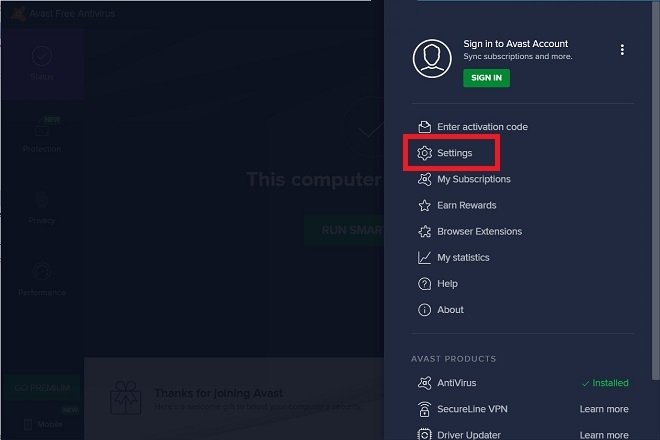 Settings menu
Then, go to the Protection section. Choose Core shields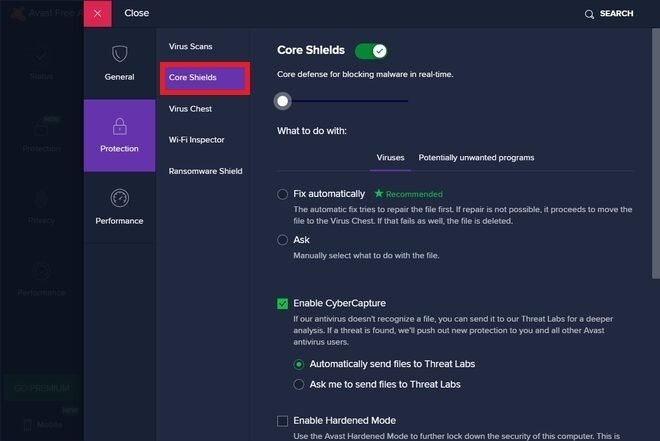 Avast's shields
Next to the above statement, you will find a slider that suspends protection against viruses and other dangerous applications. Click on it to deactivate.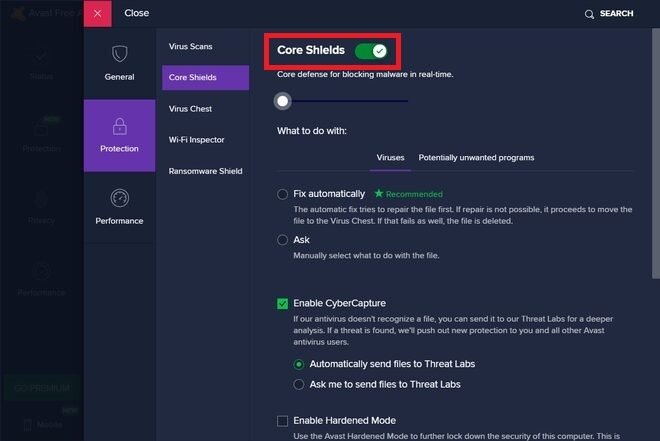 Disable core shields
In the following dialog, you can choose how long you want to pause Avast protection. On the other hand, Stop until your next restart disables the antivirus until you restart your computer. Finally, click on Stop indefinitely to disable Avast functions. If you select this last option, you will be unprotected against possible threats.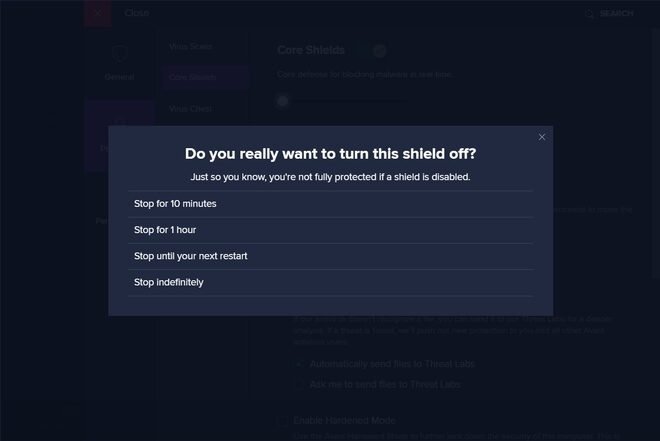 Off time
You also have the possibility of deactivating other additional protections that Avast makes available. For example, without leaving the settings, go to Wi-Fi Inspector and uncheck the two top boxes. From that moment on, Avast will no longer analyze either new or regular networks.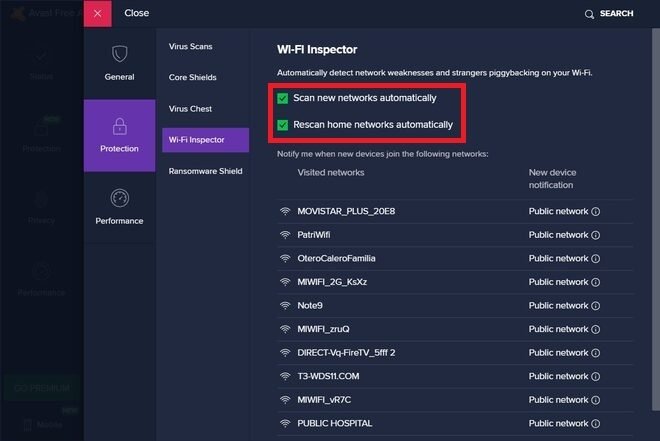 Analysis of WiFi networks
Finally, disable ransomware protection. This is one of the biggest threats you can face, resulting in the extraction of information and subsequent extortion to recover it. If you still wish to disable it, from the settings menu, go to Ransomware Shield. As you did before, use the upper slider to proceed.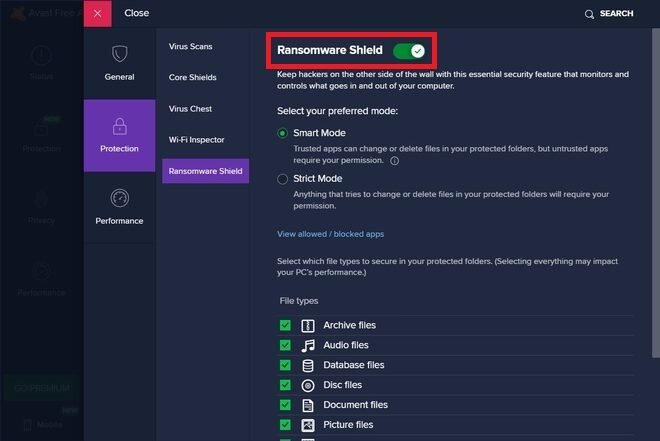 Anti-ransomware protection
As you can see, you have to choose between pausing or permanently stopping the protection.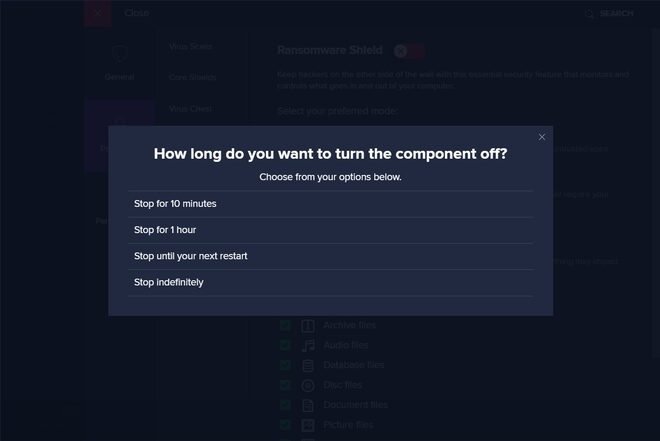 Pause or stop the anti-ransomware protection
Do not forget that to check the status of Avast in real-time, you can use the icon located in the system tray on the right side of the taskbar. The Attention message indicates that some or all of the protections have stopped.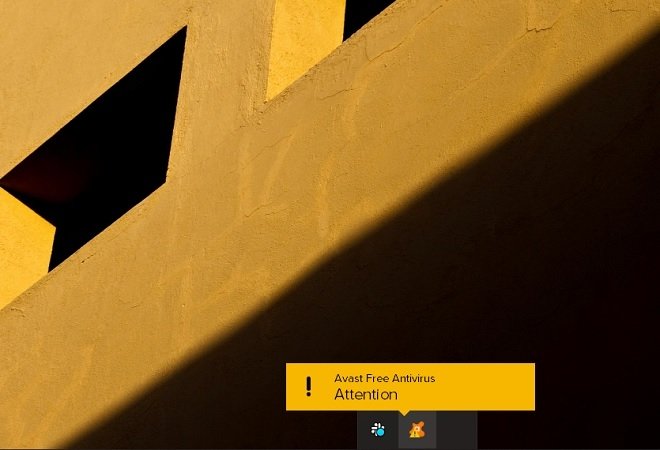 Avast status notification
Now, you know what to do when you need to disable your antivirus.