Avast!, like many other antiviruses, lets you add exceptions to your scan to avoid compatibility problems in scans. If you want to free any specific application from the relentless scanning of this popular antivirus, follow the steps detailed below. First, open the main menu and click on Settings to open the application's general settings.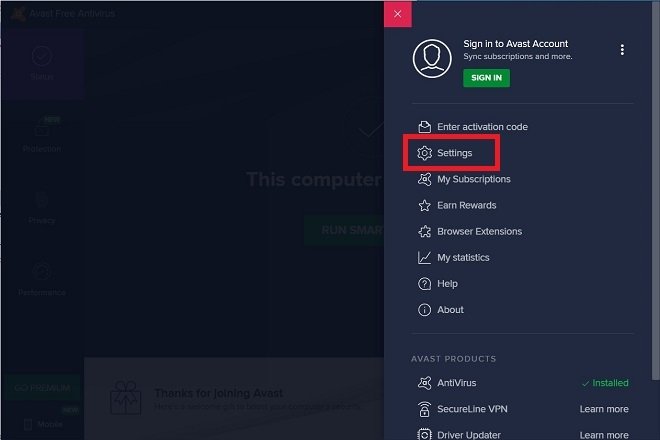 Configuration menu
Go to the General section, and then, open the Exceptions section. Now, use the Add exception button to add a new exception.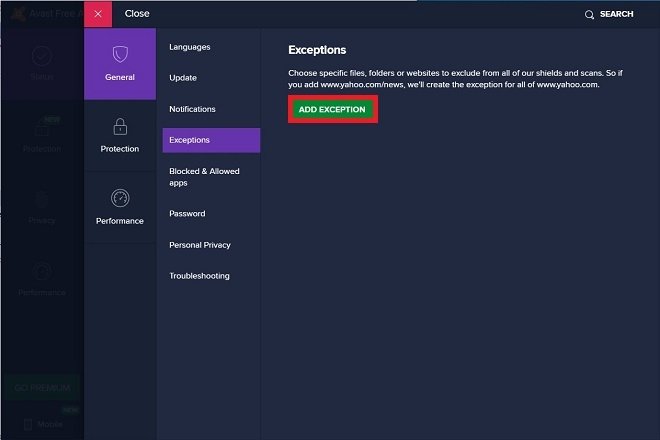 Add an exception
In the next dialog, type the complete path where the application you want Avast! to ignore is located, and thus, avoid scanning it. It is important to know that, in addition to directories, you can also write a web page, using an individual URL or its domain, or point to specific files. If you do not know the application path, you can use the Browse button to navigate the file system. Remember that commonly, installed software is located in the Program files folder.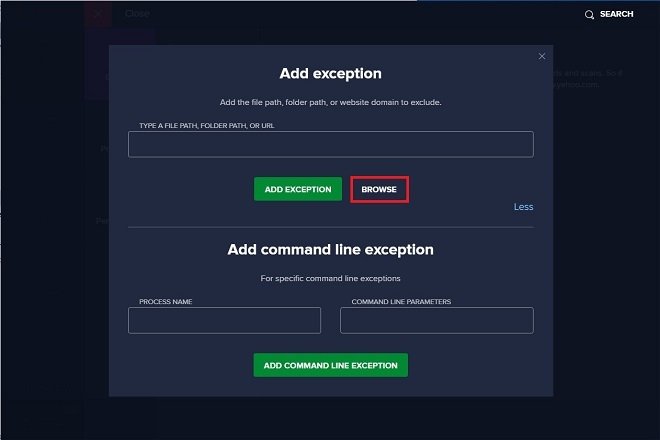 Search for folders
Additionally, use the More option to display advanced options. In this section, Avast! lets you add a specific process or command as an exception.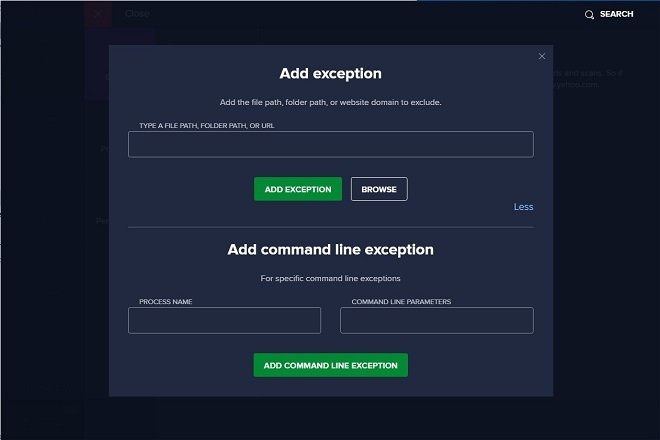 Advanced exception mode
When you have located the file, directory, or URL you wish to exempt from the scan, click on Add exception.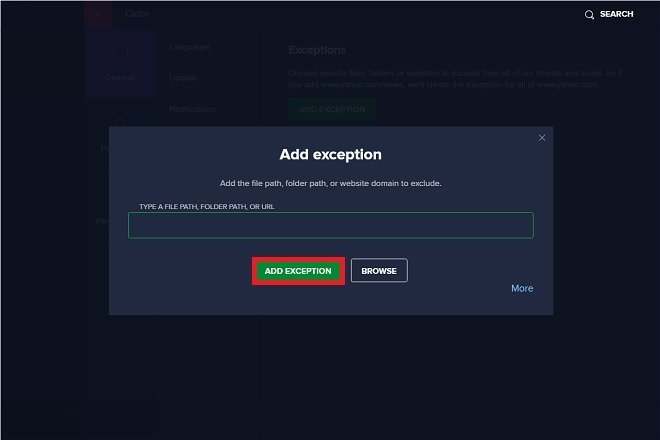 Add a new exception
Once this is done, you will be able to view the list of exceptions you have added. Go back to this section if you want to remove any of them.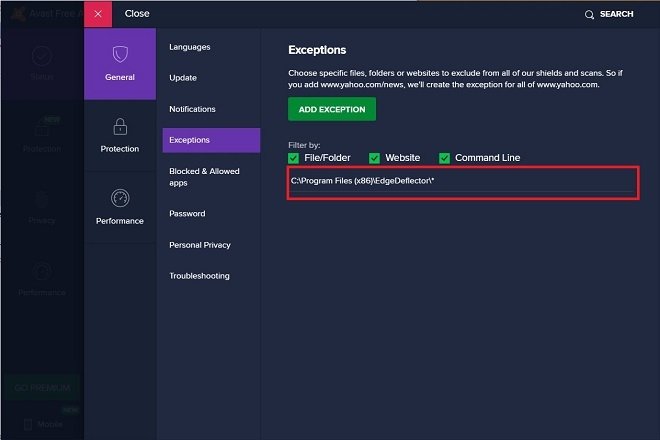 List of exceptions
We recommend you to be cautious when adding exceptions, and do so with the software you really know can trust. Otherwise, your computer could become infected causing data loss, storage drive corruption, or even more serious damage.