When we talk about vector graphics, there is a name that immediately comes to mind, Adobe Illustrator. However, the truth is that there is a wide variety of alternatives, in some cases, free and open-source, that will help you create your logos, icons, or publications with the most common functionalities. The vector graphics files, encapsulated in the famous SVG file, are capable of storing infinitely scalable images without losing quality. Of course, the fact that Adobe Illustrator is the undisputed leader has made it almost a standard software. However, if you think it is time to make a change, these 5 alternatives may be perfect for you.
CorelDraw
If we are looking for a professional environment, CorelDraw is the direct competitor of Adobe Illustrator. In fact, it is a complete suite of graphic applications that lets you, in addition to vector design, create pages, edit photos, and fonts. It supports projects developed in RGB and CMYK, and provides support to the most popular formats, such as Illustrator AI, PSD, PDF, JPG, PNG, SVG, DWG, DXF, EPS, TIFF, DOCX, or PPT. It outperforms its competitor by allowing up to 999 pages and 50 meters without the need to work with scales.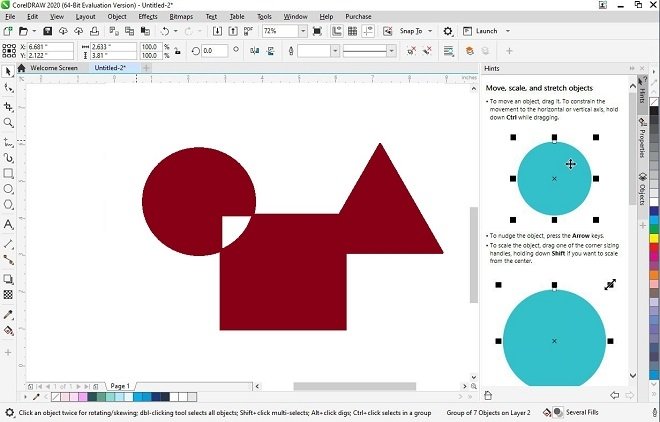 CorelDraw's interface
The development company insists on integration with Windows. Although it is available for macOS, it was born in the Microsoft operating system. Therefore, it is fully compatible with the touch functions of the Surface devices, Surface Dial, or Surface Pen. When it comes to teamwork, collaboration features have been added, such as comments, advanced font design options, and the use of artificial intelligence for smart image scaling. CorelDraw is, without a doubt, the logical alternative to Adobe Illustrator.
Inkscape
The greatest virtue of this alternative is the relationship between functions and price. With tools similar to the Adobe application, Inkscape can be installed for free. This is especially important when reviewing its list of features, ranging from manipulating objects, editing path nodes, the ability to copy and paste styles, to even displaying the source code in your XML editor.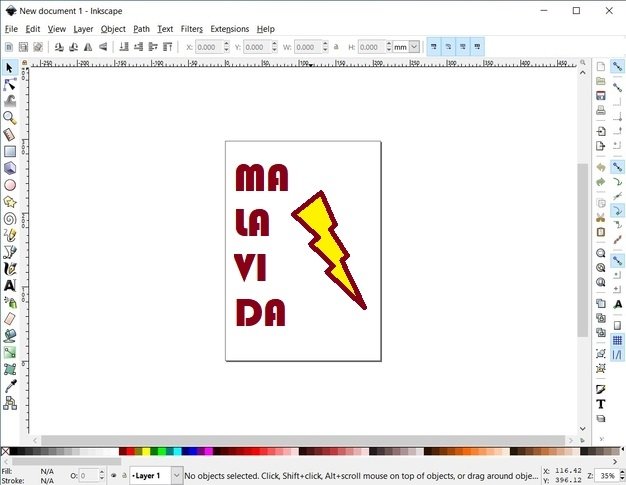 A few Inkscape tools
If you want to upgrade its capabilities, there are several extensions available, although fewer than those available for Adobe Illustrator. On the other hand, it is necessary to mention that, this alternative, remains lame when handling CMYK models since it does not support it natively. There are several ways to add it, but the results will be of lower quality. Finally, some of its procedures are different from the Adobe solution, and that might make the most change-resistant users discard this alternative.
Gravit Designer
Fully cloud-based graphic design. That is the concept of Gravit, that of course, does not forget to offer you a magnificent desktop application for those moments when you do not have an Internet connection. However, thanks to its free mode, you can test the benefits of its web editor, and decide, based on this, whether or not to pay the subscription. It stands out for its focus on social networks, with templates for Facebook, Twitter, and YouTube, which lets novice users make their own designs. Besides, because it is an online tool, it also lets you collaborate with other members of a team and, thus, complete any project.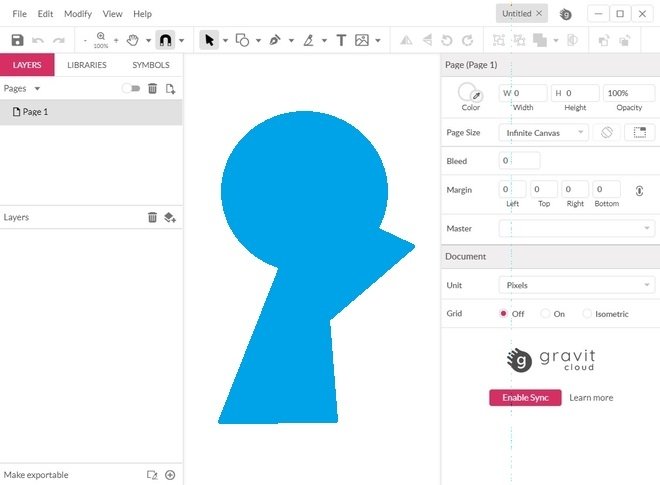 Gravity Design's interface
Gravit does support CMYK color mode for printing, something to keep in mind. Its interface is one of the most eye-catching, simple, neat, and functional, seeking to optimize working times and access to all functions. However, if you plan to work professionally in the world of graphic design, you should know that it has its flaws. Certain operations are impossible, such as creating flat colors or pantones. Its node editing is basic, and the behavior of its tools does not reach the results that tools like Adobe Illustrator can give you.
Affinity Designer
Affinity is one of the most popular names in the world of graphic design in recent times. Although it has gained popularity thanks to its great applications for iPadOS, it is also available for Windows. It works perfectly with all major color modes, including the popular CMYK, and its tools have been designed for professionals. It is capable of performing non-destructive operations in Boolean operations, and has stabilizers for strokes and brushwork, seeking to ensure maximum efficiency when drawing freehand.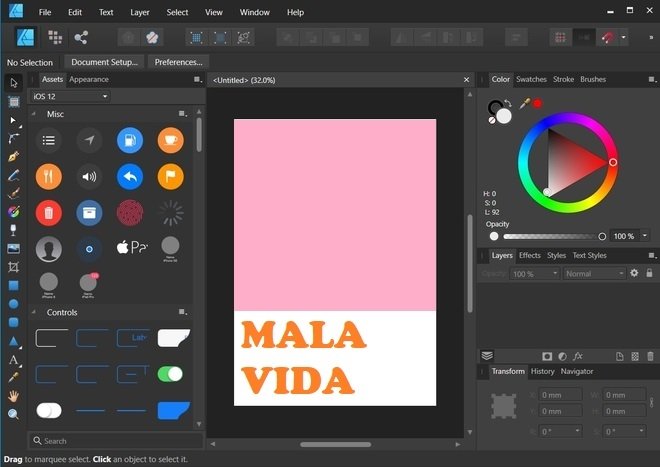 An Affinity Designer design
The company claims to offer a fast and powerful solution, such as 60 fps scroll and zoom, gradients, effects, settings, and preview in real-time mix mode. This tool is developed to support highly complex documents without problems, and thanks to the layers, it lets you work in an orderly and clean way. Even if it does not reach Adobe Illustrator at the performance level, it is a good alternative, and additionally, without subscriptions.
GIMP
Although it is usually associated with Photoshop rather than Illustrator, GIMP is a great tool that fully supports SVG files. This option, completely free, is suitable for all types of users. The functionalities of this tool meet a wide range of needs. Also, CMYK models are supported, and work can be organized in different layers. A curious aspect of this software is that GIMP's automated operations can be performed using scripts and plug-ins.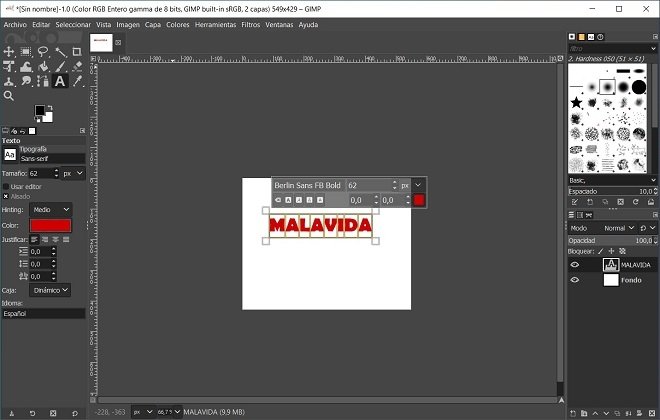 A simple illustration in GIMP
GIMP is an extremely complete software-focused even on professional users. Clearly, its main advantage is that it lets you perform heavy tasks without having to make large investments or complex installations. Regarding the latter, you have available, in addition to the installable, a portable version of the application that can be run on any Windows computer without installing additional software.