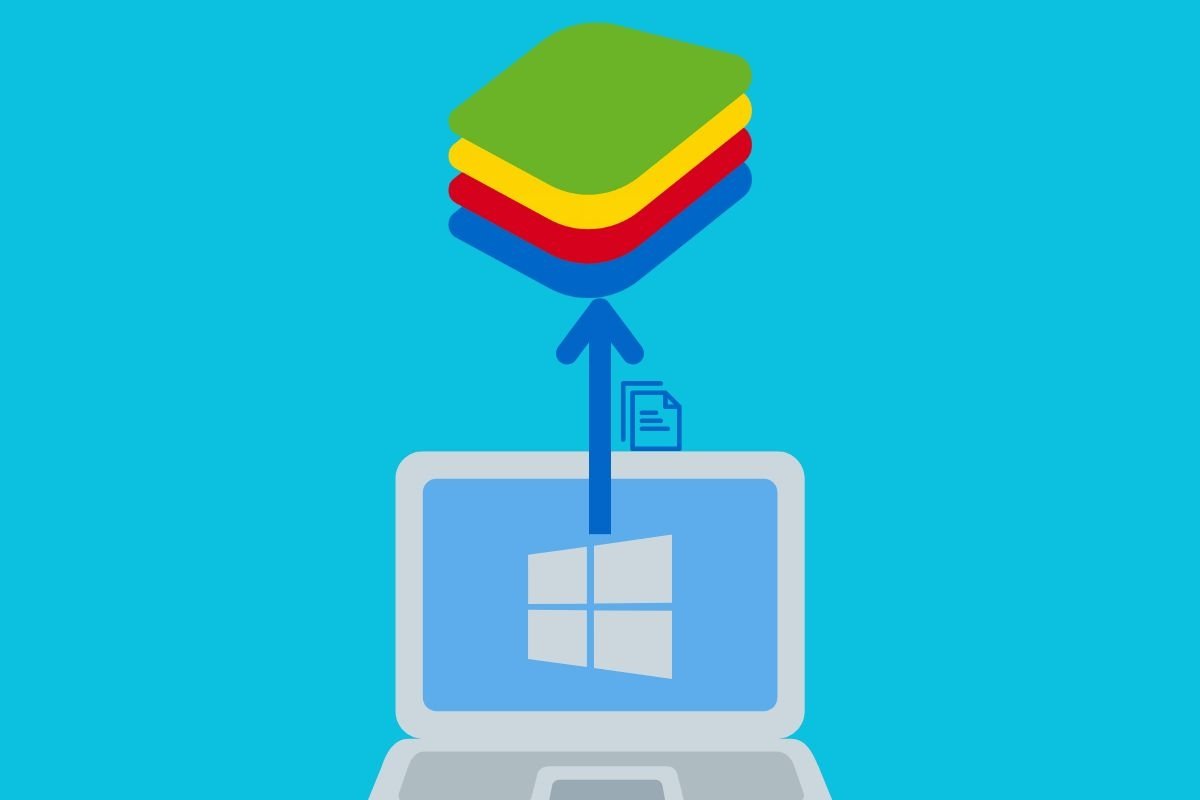 To transfer files from your Windows computer to the BlueStacks emulator, there are two options:
Step 1: From Home, find the icon for Settings. If you don't see it at first, you can find it under Other Apps or System Apps, the name varies depending on the version. It's the familiar toothed wheel like a cog that lets you go into the emulator's configuration.
Step 2: In Settings, from the list of options select Import Windows File as shown in the image. Click on it.
Step 3: A File Explorer window will open for you to find the file(s) you want in the emulator. Select it or them and click Open.
Step 4: Within a few seconds the files you selected will be in the library or Media Manager. You can get to them in the Imported Files folder in the menu on the left-hand side in Media Manager. Then on the right you can navigate between sections, like all material, only photos, only videos, audios and "others".
The second option is to use Media Manager:
Step 1: Navigate to Media Manager in Home or in Other Apps or System Apps, like in the first method, but this time instead of looking for the toothed wheel you are looking for a folder icon.
Step 2: Once you've clicked on the icon, you will see in the bottom left corner the option Import from Windows. Click on it.
Step 3: The Windows File Explorer will open right away for you to select the file(s) you want to transfer.
Step 4: Once you have transferred the files, they will be in Imported Files in their categories as explained for the first method.