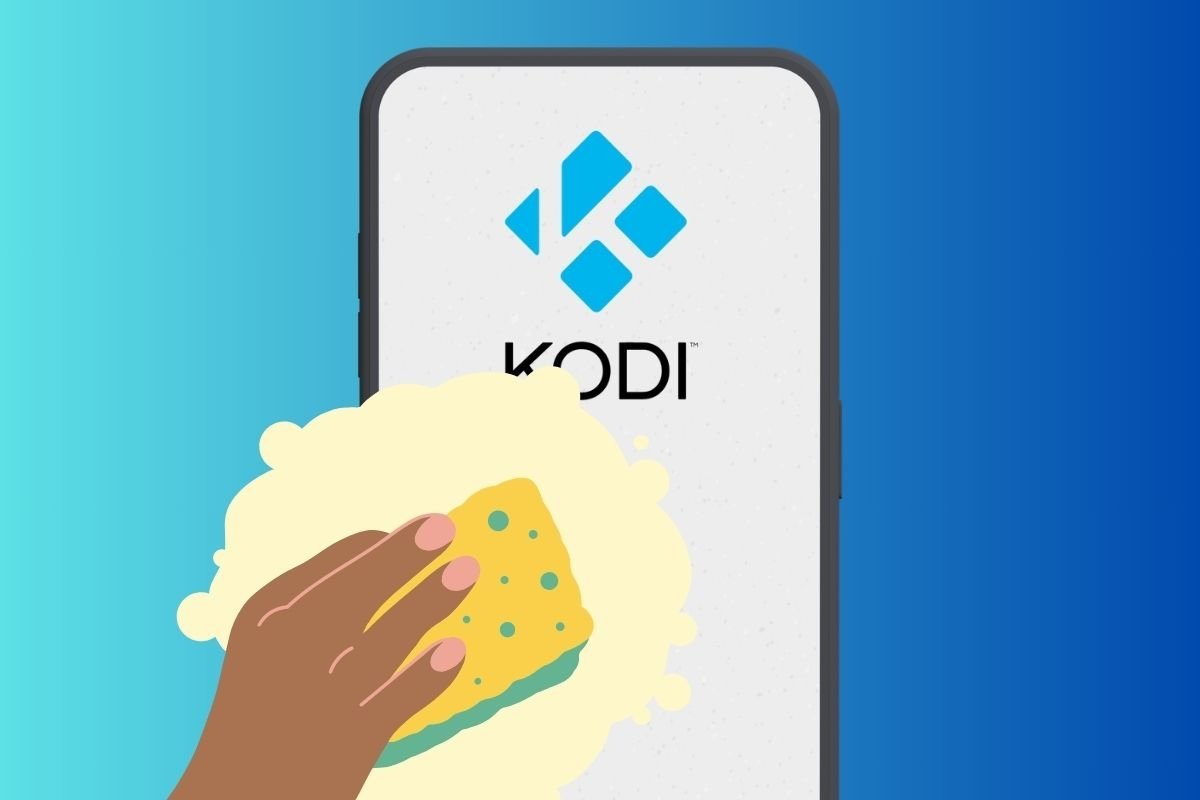 In order to clear Kodi's cache, you will need to use a specialized plug-in, since there is no similar function native to the software.
To start, go to Kodi's Home screen and go to the settings from the icon available at the top side of the menu.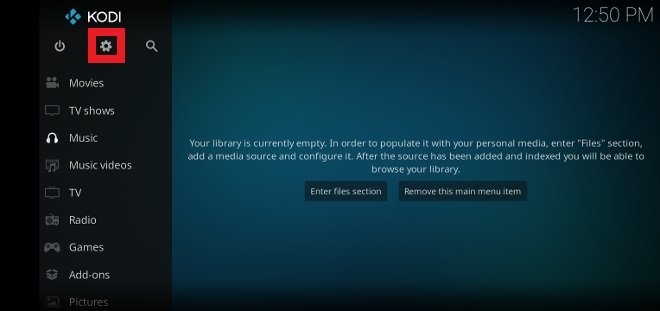 Open Kodi and go to the settings
Then, go to the File Manager section.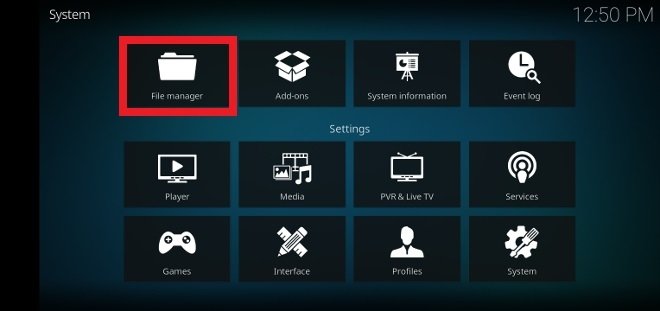 Access the File Manager
On the left side, select the Add source option.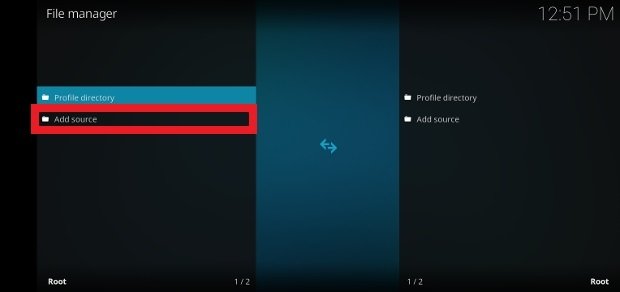 Select the Add source option on the left
Click where we indicate in the image to write a URL.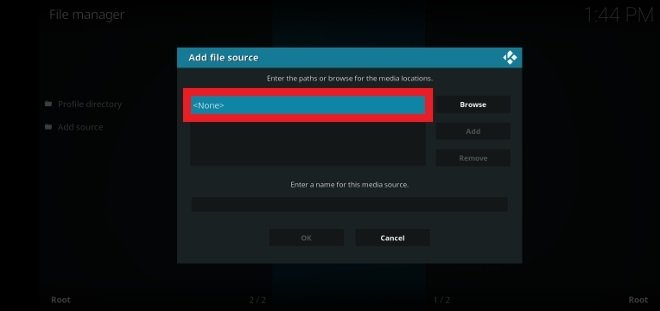 Press here to write a URL address
Enter the address http://fusion.tvaddons.co/ and press Ok on the right side of the window.
Type in the URL address we provide you with
Back in the previous window, you will have to give a name to the source, you can do this at the bottom of the window. Write the name you want and press Ok on the right side.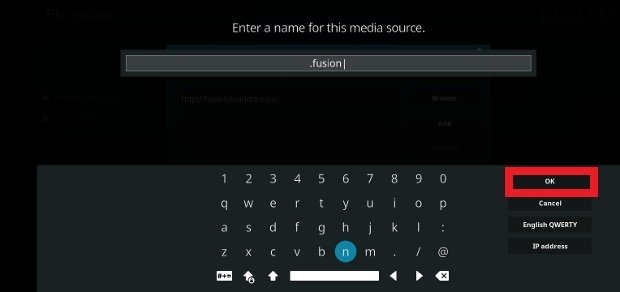 Write a name for the source
To finish setting up the new add-ons, press Ok at the bottom of the screen.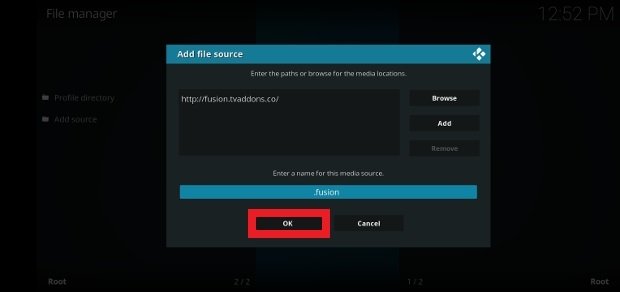 Confirm the settings and press Ok
Return to Kodi's home screen and go to the Add-ons section.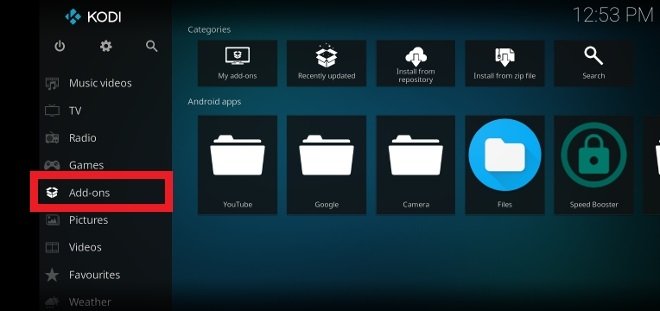 On the Home screen, press Add-ons
Once you are in the add-ons section, click on the open box icon at the top of the menu.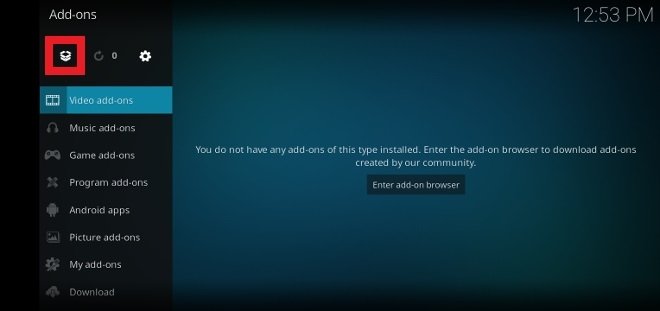 Press the open box-shaped icon
Select the option Install from zip file from the list.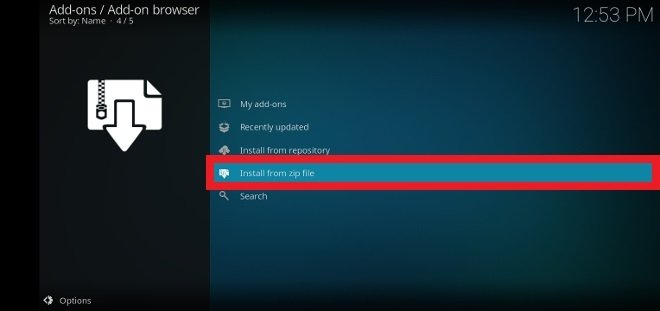 Choose the Install from zip file option
In the list of options, choose fusion, the directory we have created and configured before.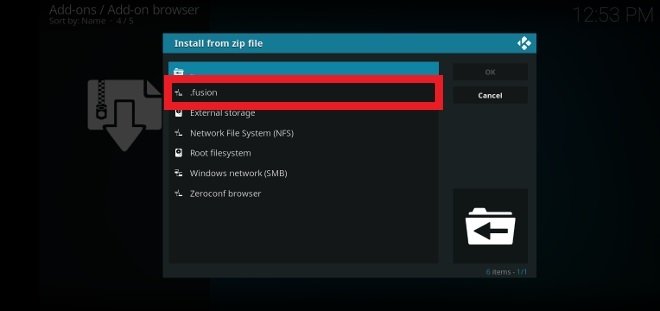 Choose fusion from the list of options
Go to the begin-here folder.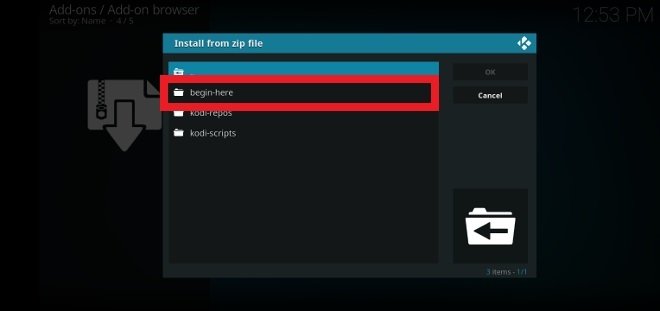 Access the begin here folder
Click on the Indigo add-on to install it on your Kodi client for Android.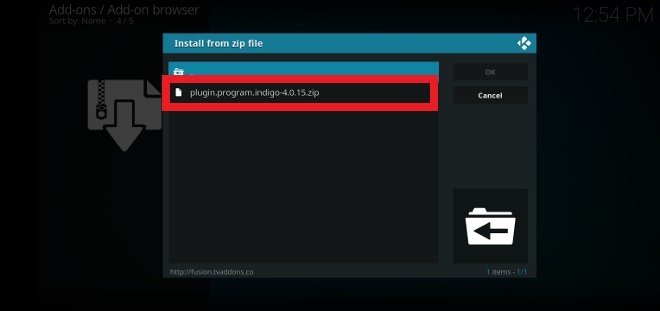 Press the Indigo add-on to install it
Once the installation has finished, go back to the Home page and browse through your Add-Ons section, there, you should see the folder or icon of your new Indigo add-on, click it.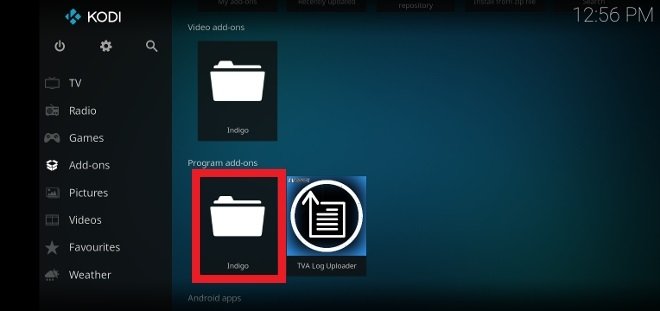 Search for Indigo amongst your installed add-ons
Once inside the add-on, click on the Maintenance Tool folder.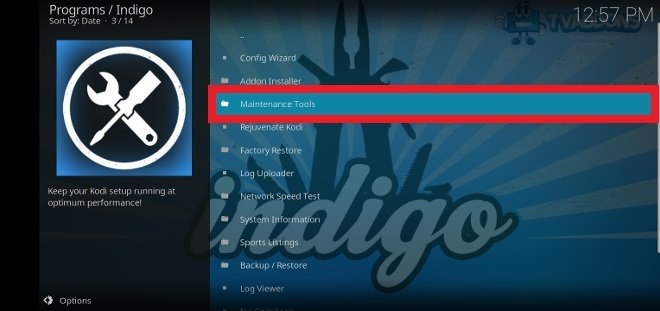 Go to the Maintenance Tools folder
Here, you are interested in the first three options. Click on Clear cache...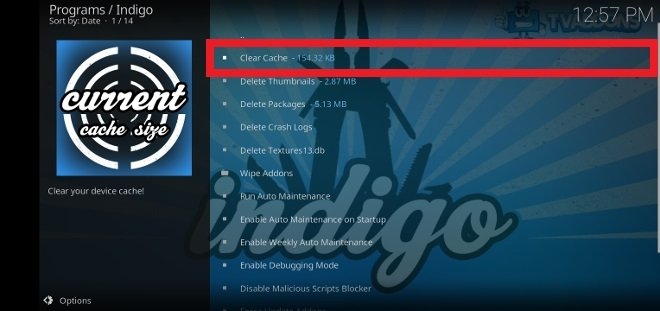 Choose the Clear cache option
Confirm that you want to clear the app's entire cache.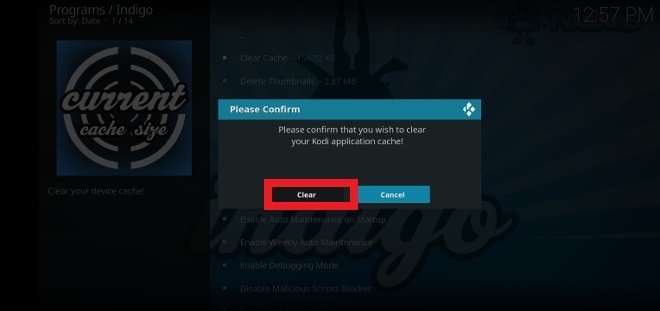 Confirm to clear the cache
Once the process is complete, you will receive a notification message.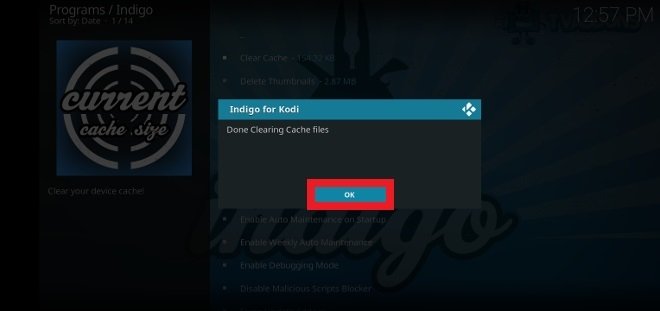 Kodi's cache cleared
Repeat the step with the next two options in the list, Delete thumbnails to delete the stored thumbnails and Delete packages to delete downloaded data packages. By doing so, you will free up even more space.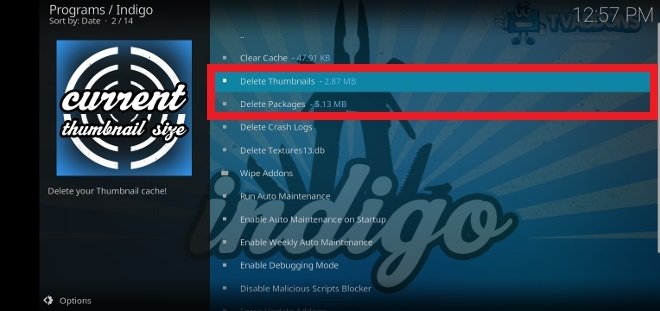 Do the same operation with thumbnails and packages
Now that you have a clean Kodi cache you can use the app again without problems and without compromising the available space on your device.