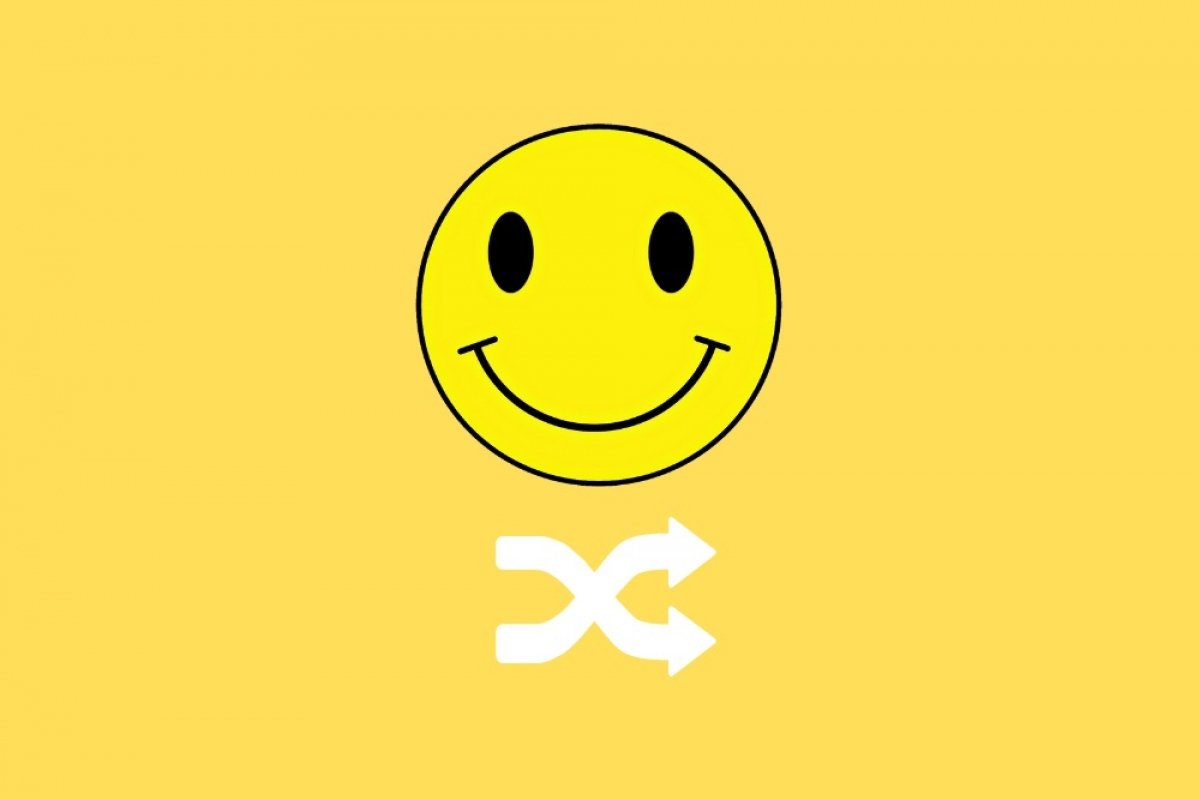 It doesn't really matter what kind of user you are or if you've never been interested in video games. If you've got a smartphone you've probably downloaded a few games over your lifetime for those moments when you're bored and you just don't fancy surfing the Internet or going on Facebook. The mobile game market has grown considerably over the last few years. However, developers have taken advantage of our needs to create games that are increasingly harder to complete if we don't make use of power-ups, which we usually have to purchase with real-life money.
That's where Lucky Patcher comes in, an app that has become extremely popular because it allows us to patch apps and games by modifying their values. Thus, we can play without putting up with adverts, unlocking functions, etc. All in all, it allows us to cheat in our favorite games. Because at the end of the day, we want to have fun when we're playing and nobody wants to have a hard time due to abusive tactics trying to make money out of us.
Hack apps that DON'T require root permissions
Smartphone manufacturers are making it harder and harder for us to root our phones without losing the warranty. If you don't want to take risks or you're simply afraid of mucking around on your phone, take a look at the following applications.
Lulubox
Let's start this list with a newcomer that has landed on Android with plenty of strength, to such an extent that it deserves to top the tally. It's definitely the easiest one to use thanks to its intuitive interface unlike the rest of the options. However, it's probably the most limited tool as well as it's based on preset patches for certain games, paying special attention to the latest battle royale titles such as Garena Free Fire and PUBG. It's especially useful to modify our game's interface, get hold of free skins for our characters, and modify the game's speed.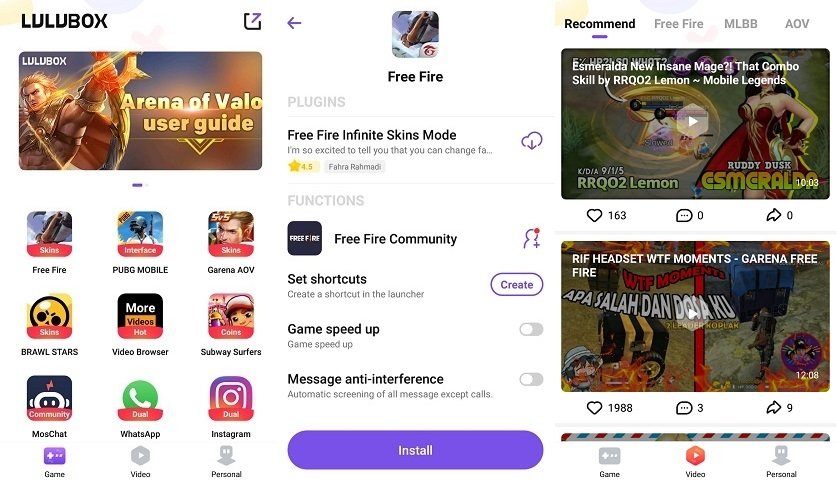 Interface of Lulubox on an Android phone
CreeHack
Definitely a great alternative to Lucky Patcher to get hold of gems, gold or whatever mineral is used in the game that you're hooked onto right now, without paying and without rooting your phone. The only drawback is that it isn't compatible with the latest games and apps as they incorporate advanced anti-hack systems, and to be able to make the most of all its functions we need to root our device.
AppSara
Its functions are very similar to those of CreeHack and we don't need to root our phone to be able to use it. We simply have to install the app, enable it and we can start making in-app purchases without spending a cent. Sometimes it may occur that games don't allow us to complete the transaction, in which case we recommend you to use any other one of the alternatives listed in this article.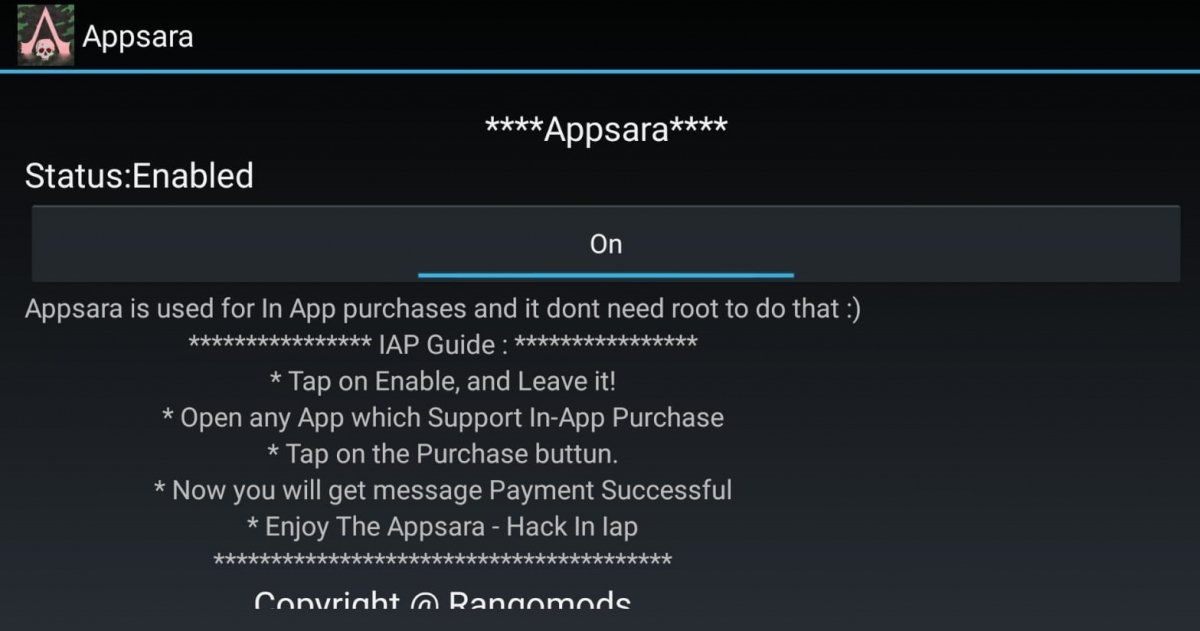 Interface of AppSara for Android
Leo PlayCard
Finally, in this group of applications that don't require a rooted phone, we have to mention Leo PlayCard. Although it's one of the newest apps on this list, it's quite efficient. However, its developers recommend us not to use it to unlock premium functions in online games since the latter usually compare their in-app purchases with the Play Store's logs.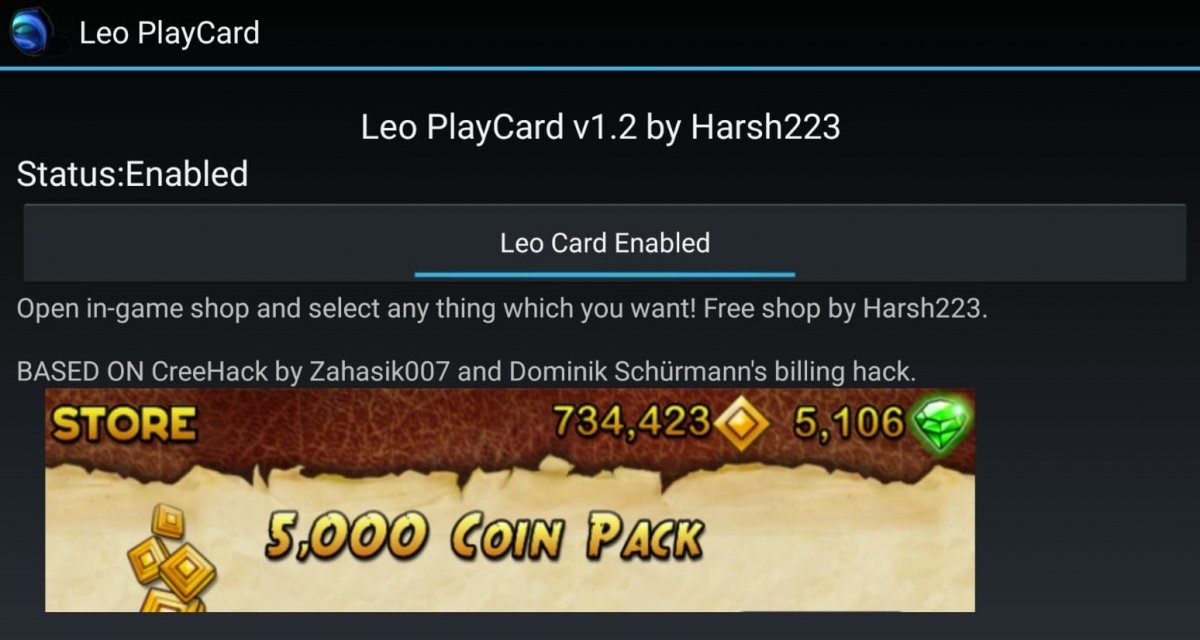 Interface of Leo PlayCard for Android
Alternatives that require a rooted device
If you haven't managed to get along with your intention to save money with the previous applications that didn't require a rooted device, the only option left is to root your phone and try any of the following alternatives. Thus, you'll have superuser permissions and it will probably be easier for you to hack games and apps appropriately.
Freedom
It could well be considered one of the best alternatives to Lucky Patcher as it offers us almost all its functions. It allows us to hack almost any game or application and modify its memory to create a MOD. Thus, we can get our hands on any of the game's in-app purchases and premium functions such as game objects or new levels without having to pay a cent.
XMod Games
It's rather similar to Lulubox but maybe slightly less intuitive, with an older design and a major drawback: it requires us to root our device for the app to work. Apart from that, it offers us a long list of MODs and patches for some of the most popular games at present which we can download to hack games of the likes of Clash Royale, Pokémon GO, Minecraft or Hay Day.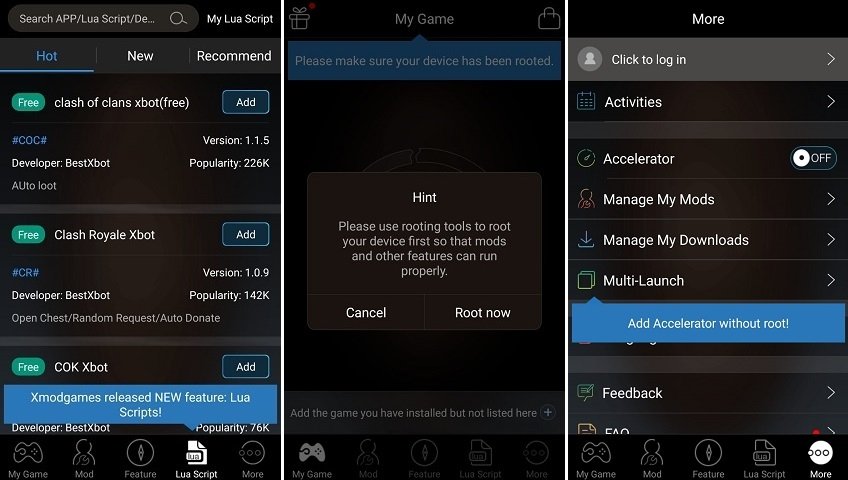 Interface of XMod Games for Android
GameGuardian
Although GameGuardian can be used without rooting our device, we've included it in this section because its functions are extremely limited if we're not superusers and we'd also have to install a parallel virtual space to get the app working. It's yet another application to hack games, very similar to other alternatives included on this list with which we can modify the values of these tiles to increase our money count, experience points, health points, etc. It's worth downloading if we get stuck at any point in a game.
Cheat Engine
It's the version for Android of a popular program available for Windows and macOS. Cheat Engine can scan our phone and edit the application or game that we want to modify, similarly to how Lucky Patcher works. It can also be used without root permissions by means of an external server but if you want it to work perfectly and take full advantage of its features, we recommend you to root your device.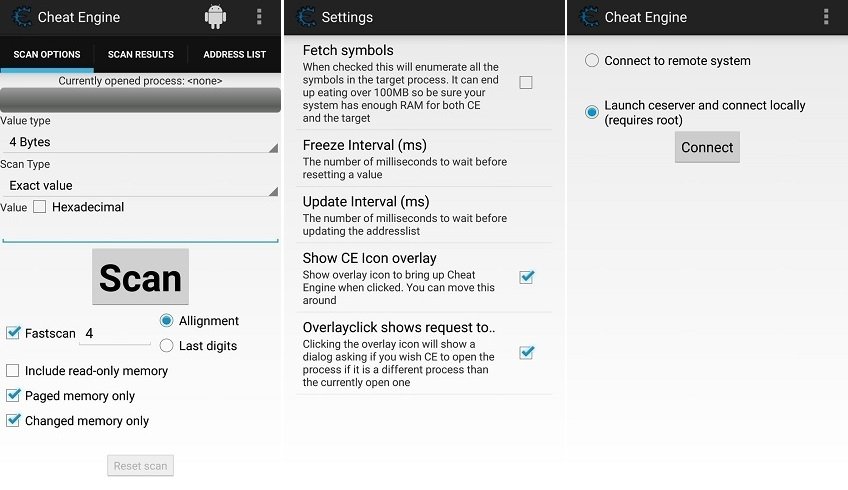 Interface of Cheat Engine for Android
SB Game Hacker
Probably the easiest of all the applications to hack games that require root permissions. We simply have to install it, accept the license (a Chinese text that you probably won't understand), provide root access and press the Game Hacker icon whenever you win coins or prizes in a game. The app will immediately ask us the amount we want to unlock. If offers us fewer functions than some of the previous tools but it's more than enough if you just want to be able to hack coins or gems to unlock in-game elements.