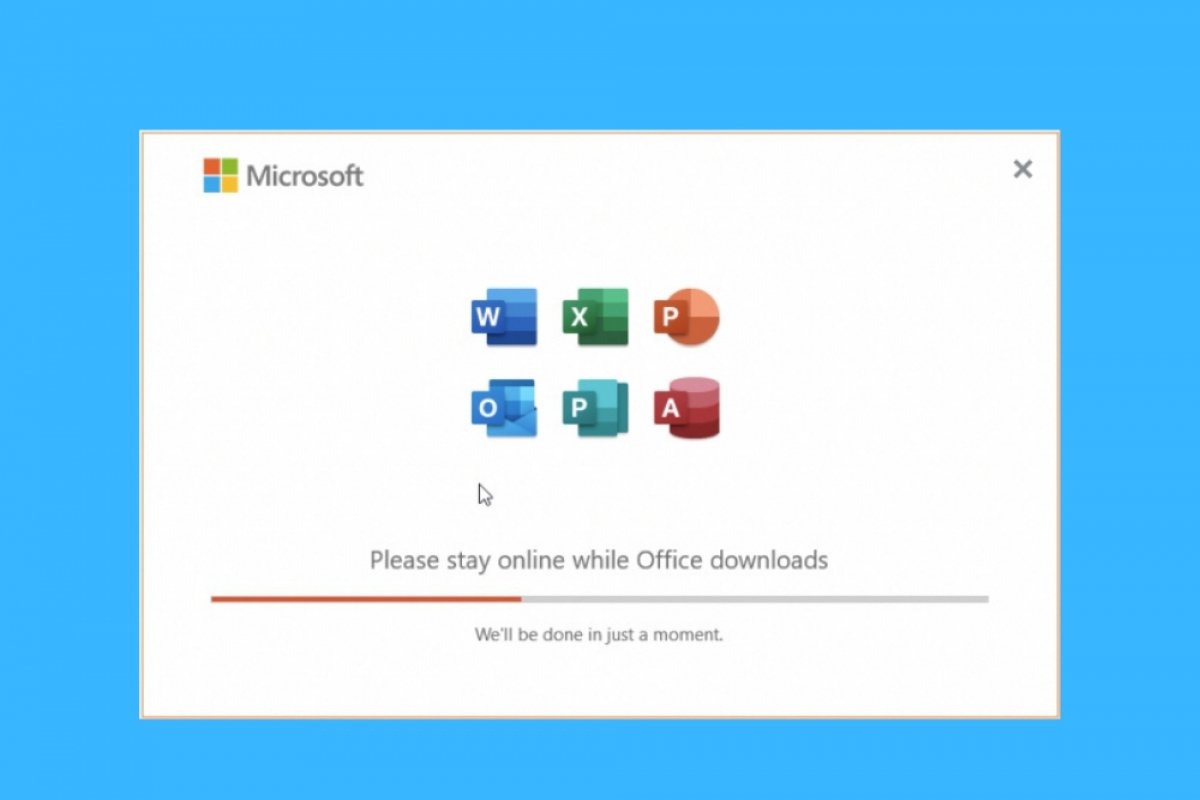 Carrying out the installation of Microsoft Word is quite simple. Just be aware that this program is part of a suite, Microsoft Office, and therefore, we have to install the latter to be able to run this text processor on our Windows PC.
We can either choose to install all the programs included in Office on our PC or, if it allows us to, we can select only the software we're interested in. It will all depend on the version of the suite that we're using.
The procedure will basically consist in following these steps:
Step 1: Run the EXE file, grant the permissions required by the installer to make changes to your computer, and watch how the wizard gets ready.
Step 2: Once the files necessary for our purpose have been downloaded and/or extracted, it will be time to input our product activation key into the corresponding window or start a trial period if our version allows us to.
Step 3: After typing in the serial number or starting the trial version, we'll have to accept the terms and conditions set forth by the Office assistant, and then choose the type of installation to be carried out.
Step 4: At this point, we can choose between Typical and Custom. In this second case, we'll be able to choose which modules and programs of the suite to install. That's when we'll have to choose to install Microsoft Word.
Step 5: After doing so, you can change the location of the installation, and have to accept the installation process. In a few minutes, the text processor developed by the guys at Redmond will be ready to use on our computer.