The installation of Microsoft Word is linked to the rest of the applications that make up the Office package. Therefore, by installing it, you will also get other tools on your computer, such as Excel or PowerPoint. To start, you must download its executable. You can do it for free and securely from Malavida, using the download button you will see on this page.
Then, click on Download.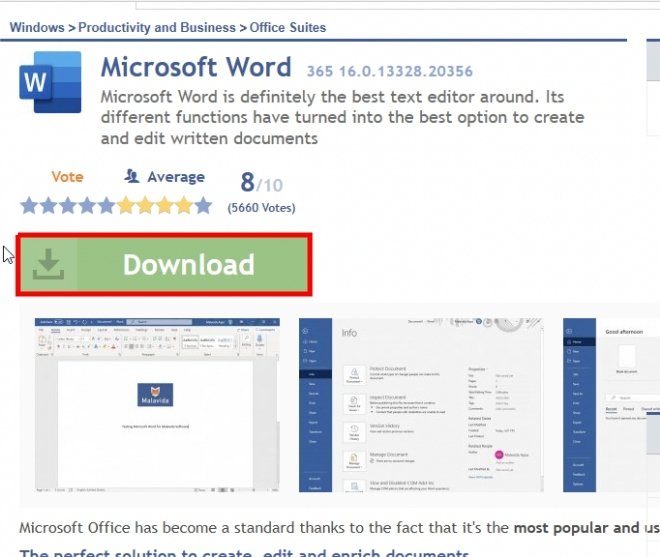 Microsoft Word datasheet on Malavida
On the download page, select again Download.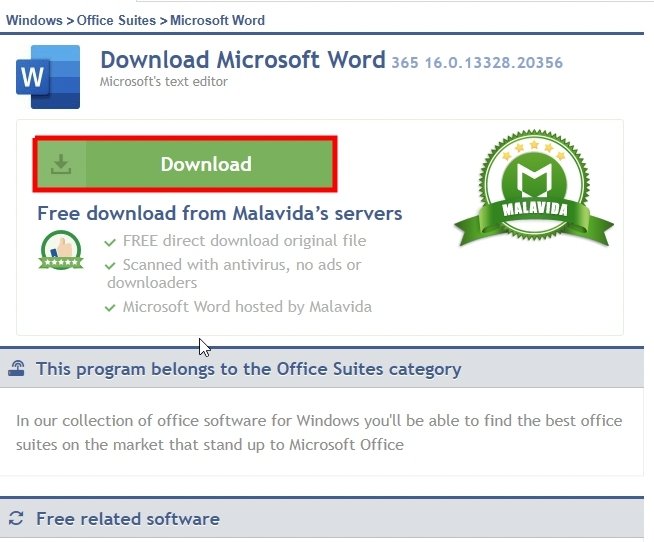 Microsoft Word download page
Open the ZIP file you have obtained and launch the most appropriate installer in your case. The one identified as x86 is valid for 32-bit systems. Use, on the other hand, the one identified as x64 if your processor is 64-bit.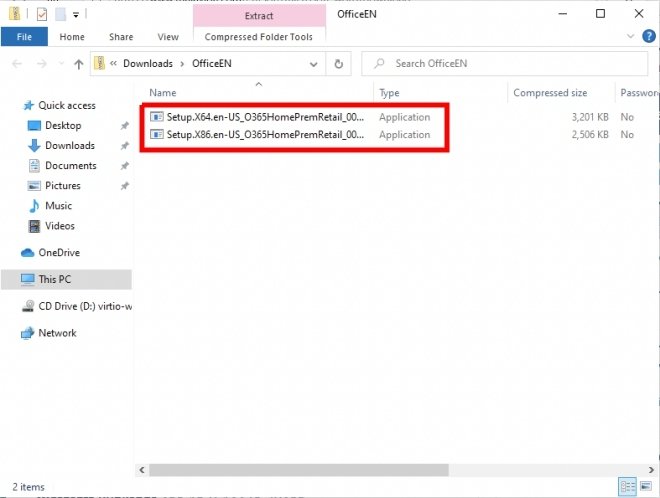 Office installers
Office will be downloaded automatically. You simply have to wait.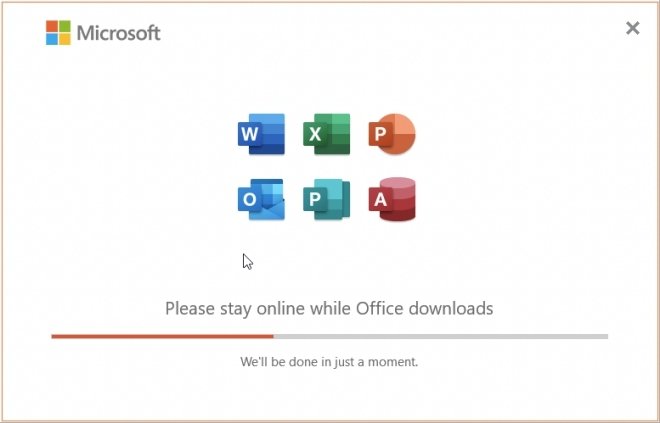 Office download under way
Once the download is complete, the installation will be performed immediately. Actually, you should do nothing more than wait for the installer to notify you that the process has finished. From that moment on, you will have Microsoft Word on your computer. You can check this by opening the start menu and locating its icon in the list of applications.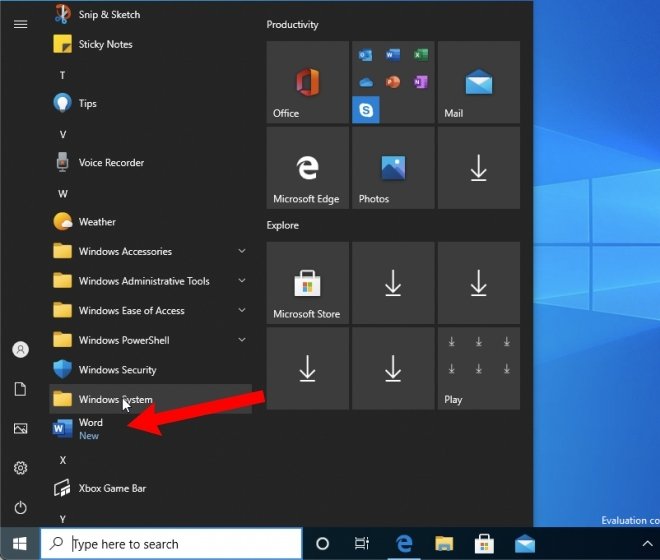 Microsoft Word in the start menu
As we have already mentioned, this method installs other tools, included in Microsoft Office. Among them, you will find:
Excel
Publisher
Outlook
PowerPoint
Besides, if you want to take full advantage of the Microsoft Office Suite, we recommend that you have an OneDrive account. Thanks to it, you will be able to activate some interesting functions, such as autosave. It is also the easiest way to store your documents securely, to have them available on any device, and to share them with other users quickly. Microsoft offers 5 GB of free storage that can be expanded, if necessary, by paying a subscription fee.