Microsoft Word is a perfect application for designing documents, including resumes. If you want to create your own CV in Word, you can choose one of two ways. The first is to create the design from scratch, adding text, images, colors, and formatting all the content on your own. Of course, this method is not impossible, but it will require a large investment of time on your part, especially if you are looking for professional-looking results.
Therefore, the best option is to go for the second method: using a resume template. Thanks to the templates, you do not have to worry about the design. Actually, all you will have to do is fill in the different predefined text fields. To get started, open Word, and in its welcome screen, click on More templates.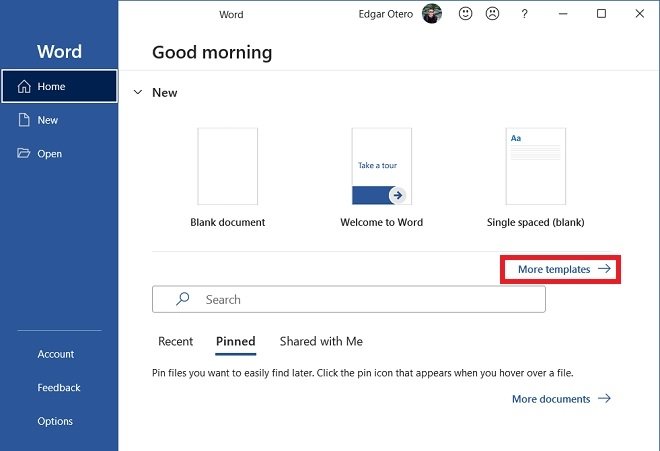 Other Word templates
Use the search engine to locate resume templates available online. We recommend that you use the CV text for your search to be effective.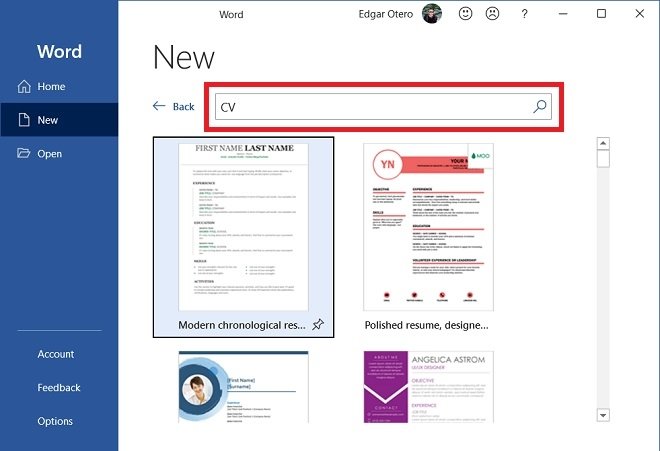 Search for CV templates
Choose the design you like the most. Spend some time to visualize all the options, as they are very numerous. Once you have decided, double-click on any of them. In the pop-up window, you can see a larger sample size. If you are satisfied, click on Create to start editing.
Create documents from the template
Users with a Linkedin profile can use it to autocomplete most of the fields. If this is your case, just click on Get started.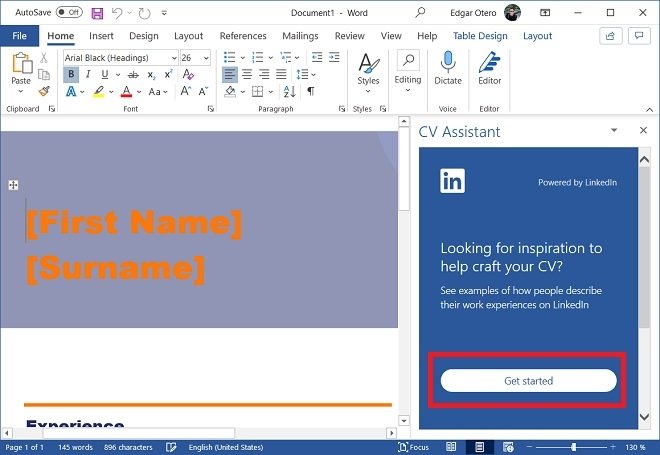 Create a CV from your LinkedIn profile
Of course, it is also possible to manually edit the curriculum. Select each field to replace its content with the text that best suits your needs.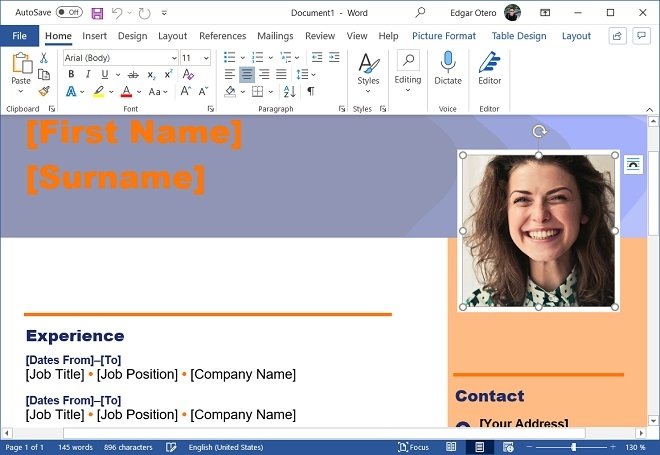 Change the details on your CV
When you finish the document, save the changes. It is highly recommended to have a copy in Word, for possible future modifications, and another in PDF, to send the resume and print it easily.