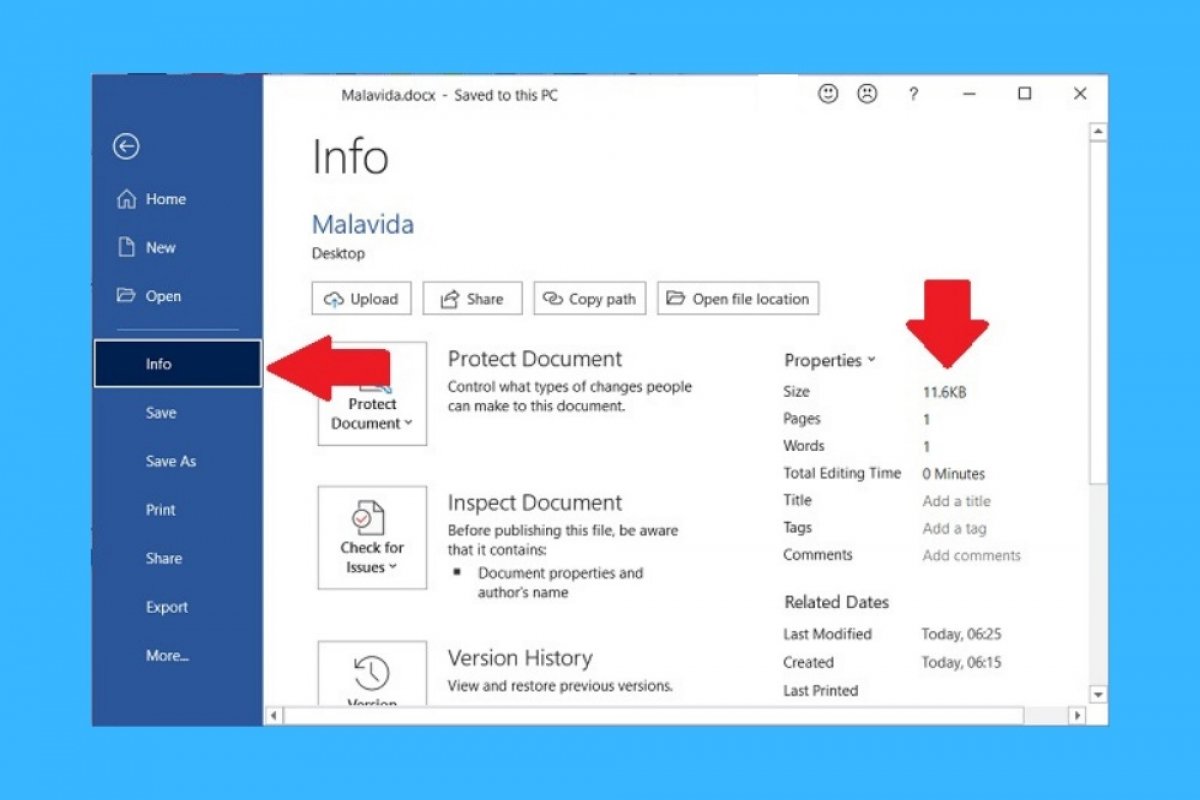 To be able to reduce the size of a Word document, you can carry out any of the following actions:
Don't include the fonts in the file: Word comes along with the function to include fonts in each document so that any user can open it without any trouble. The latter are usually not saved by default but who knows if the file you're working on right now does include them. You can find out by going to File > Options > Save and make sure that the Embed fonts in the file box isn't checked.
Convert the format of the images: if the document includes any images, check their format and convert them to JPG if they're in any other one since it's a lighter format that will prevent you from losing any quality in terms of the document's presentation.
Compress the images: Word offers us the possibility to compress all the images from the File > Save as menu. By choosing the document's location, we can click on Tools and next to Save you'll see an option tagged as Compress Pictures. The pop-up window will allow you to choose what type of compression shall be applied to all the images depending on our needs.
Convert the document to DOCX: if the document was generated by an older version of Word, its native format may be DOC. You can convert it to DOCX from File > Information > Convert, opening it and saving it again with the Save as option or using any online converter to carry out this operation. The DOCX format applies greater compression than older extensions.