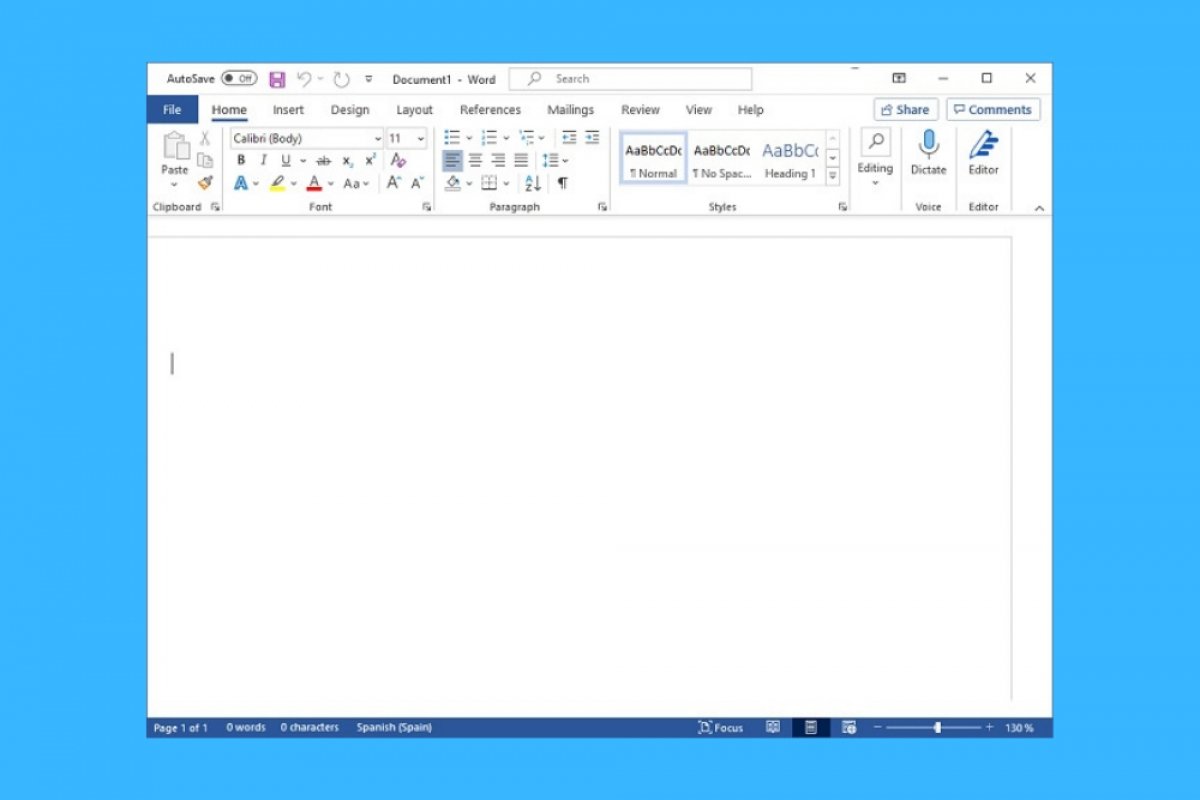 To start off, you need to install the program, an obvious step that needs to be reminded. Once you've opened the application, you'll be offered different options on its interface, whether to create a new blank document, make use of a tutorial or choose any of the many templates available: documents with their own style and format that help us to keep things simple. Just choose any of these options and the interface will automatically show you what you've chosen.
If you're already working on a document and you want to open a new one, go to the File tab in the top left-hand corner, choose New, and return to the initial menu to choose a new blank page or any other option. There are several templates available to choose from, as we mentioned above: featured templates, recent templates, office.com templates (to download) and my templates, which were created previously by the user. That's how you can create documents.
Once we've opened the document, we can start working on it by selecting on the toolbar the font size, its format, style… And any other option available, from the insertion of multimedia material to the creation of tables, indices and summaries, footers… Anything you could possibly need when it comes to working with text documents.
The third and final step is to save the document that we've been working on. In the File tab, choose Save as, give the file a name, and finally click on Save. After that, you can print the document by going to File and then Print. In that dialog box we can choose the number of copies we want to print, as well as the printer we're going to use.