A Word template is a pre-designed document with several elements that serve various purposes. Thanks to templates, it is easy to create letters, calendars, task lists, and various other types of files quickly and easily. Microsoft Word templates are saved in DOTX format and are essentially the same as a traditional document. However, thanks to the use of templates, you can use a specific type of scheme over and over again and reuse specific elements in different documents.
There are many templates available on the Internet. However, Microsoft Word includes a native collection worth mentioning. To get access to the templates, go to the main page and click on More templates.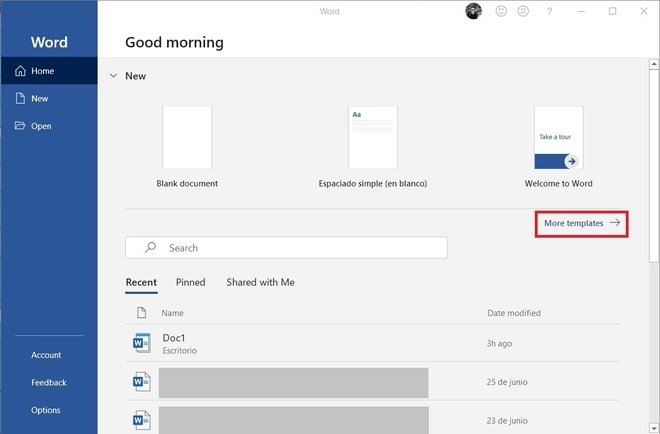 More templates
Then, scroll down the list to select the template that best suits your needs. For example, you have CVs, brochures, reports, and lists. To start a new document with a template, all you have to do is click on it.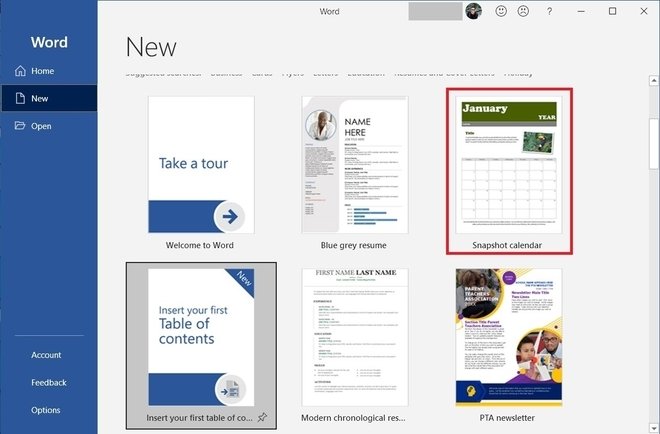 Templates available
Also, if none of the templates suit your needs, you can create your own. That way, you can get the same personalized design continuously, avoiding having to create it every time you open a new blank document. To start, click on Blank document.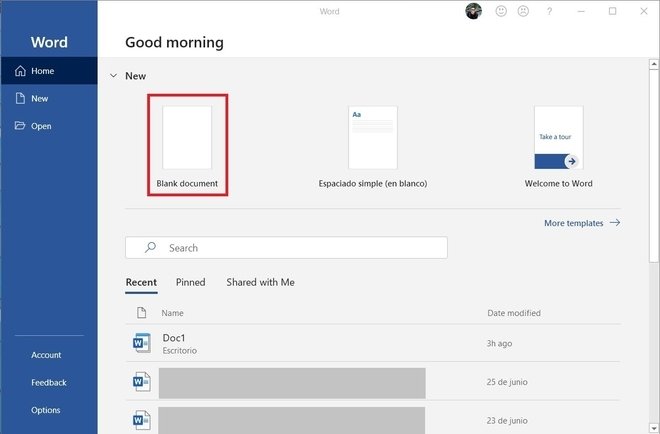 New blank document
Then, design the template according to your needs. You can add the same elements as in a normal document, such as text, images, tables, or lists. Once you have finished, click on the floppy disk icon at the top left.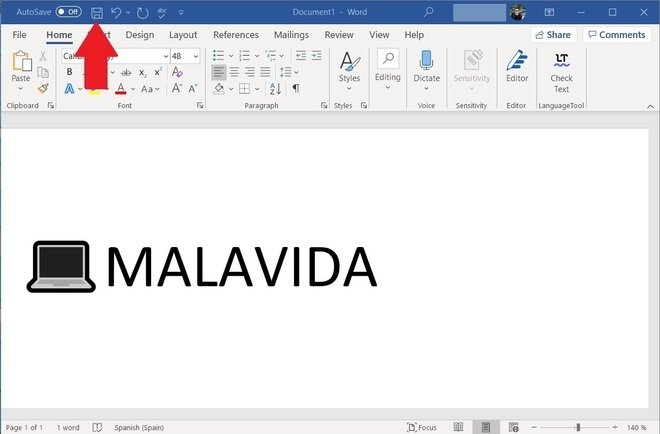 Create a template
In the next dialog, click on the extension and select Word Template (*.dotx). Choose the file destination and click on Save.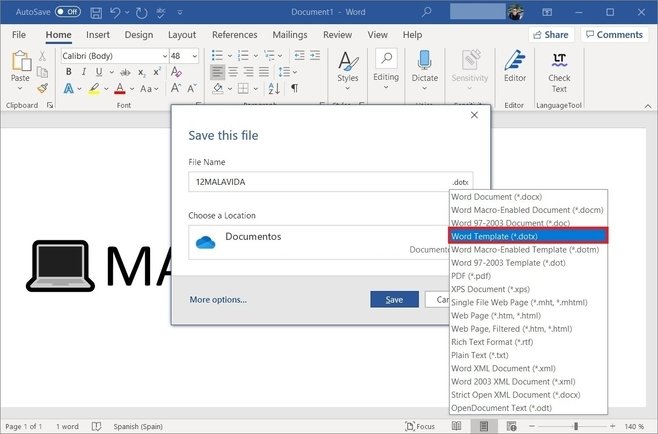 Save a template
After this process, your template will be ready. When you need to create a Word file based on the previously defined template, just open the DOTX file. Remember that you can save the document without fear of overwriting the template since, by default, Word will export it in traditional DOCX format.