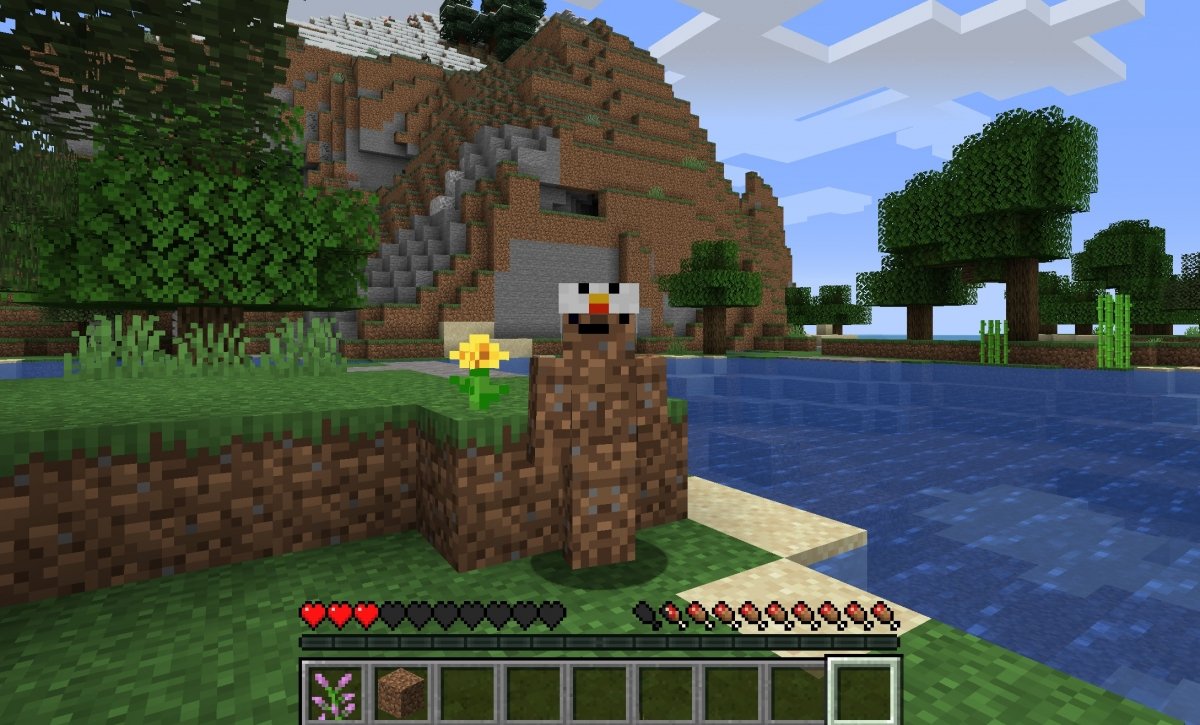 To use a skin and customize your character in Minecraft, you have to follow these steps:
Step 1: get hold of the skin you want to use in PNG format. If it isn't in this format, you'll have to convert it with an image editor.
Step 2: go to the game's website and access as a registered user from the login area.
Step 3: once logged in, click on Profile and search for the Change Skin option.
Step 4: then press on Examine and select the image you want to use as your skin.
Step 5: finally, click on Upload. After a few seconds, if you go back to the game, you can see how the new skin has been applied to your character.
To design and create your own skins, there are several possibilities. The first alternative is to use some kind of Minecraft skin editor for Windows. For instance, you can make use of MCSkin3D or SkinEdit. Both work just like simple graphical editors from where you can design the skin to your own liking and export it into PNG. After that, you only have to upload it as explained before.
Another option is to use a mobile app as there are several editors around to be able to generate the PNG you need. You'll then have to import into your Windows version through Mojang's website as we explained earlier. These are the two best alternatives:
However, the most popular editors usually run on the cloud, therefore, a simple search on the Internet will allow you to find pages to do so. You can make use of all sorts of tools to customize colors, clothes, faces, hair… The most famous one is MinecraftSkins.
The different skins are stored in the Bin>Minecraft.jar folder, which is where the game is installed. Here we'll have to save both what we do and what we download from other users.
The fact is that customizing our character with these skins will allow us to become whatever we want to: a Martian, a basketball player, a famous movie character, a video game character… and to see what you look like, you only have to press F5 to change the view. Bear in mind that other players will also see you like that.