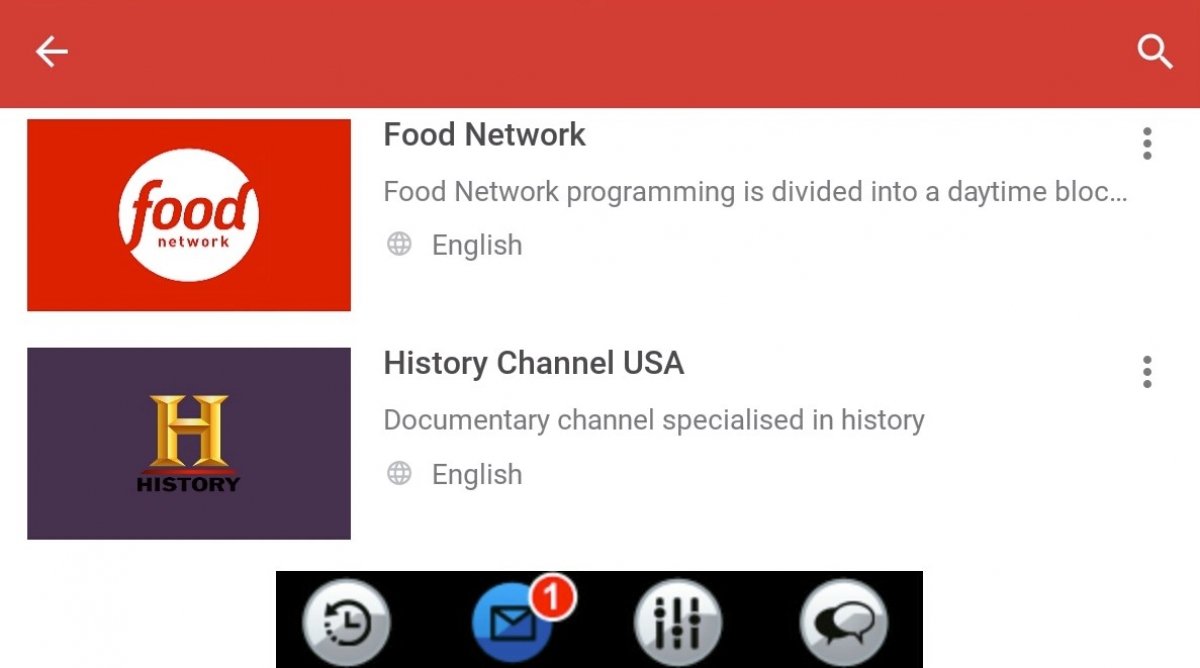 Mobdro includes a huge list of channels with hundreds of different options from all over the world to be viewed for free straight on our Android smartphone or tablet, regardless of whether we're talking about free channels or others that require a monthly or yearly subscription on cable or satellite TV. We have to bear in mind that the channels are taken from different sources and because it's not all as legal as it should be, they might not always be completely available from the app, sometimes going on and off. In any case, the following list shows you some of those most popular channels available at present, with new ones added on a regular basis:
ABC.
CTV.
Destination America.
Food Network.
History Channel USA.
H2.
Bravo TV.
SyFy.
TNT USA.
AMC USA.
Spike TV.
A&E.
Disney Channel.
TBS.
Cartoon Network.
HBO.
HBO Family.
HBO Signature.
HBO Comedy.
HBO Zone.
PBS.
Hallmark.
National Geographic.
Travel Channel.
HiFi.
Comedy Central USA.
Boomerang.
Nickelodeon USA.
Lifetime USA.
Lifetime Movie Network.
Showtime USA.
Showtime 2 USA.
Cinemax.
As you can see, all the above-mentioned channels are based in the USA and, therefore, are offered in English. But if you wanted to watch TV in any other language, whether Spanish, French or German, you only have to go to your settings and in the language preferences you can establish a content filter only in the language of your choice. From that moment onwards, the list of TV channels will be automatically adapted to your choice. However, the offer is quite smaller than in English although enough for many users to be fully satisfied since they've have access to both general-public channels and exclusive paid contents, becoming one of the best options to watch TV on Android.