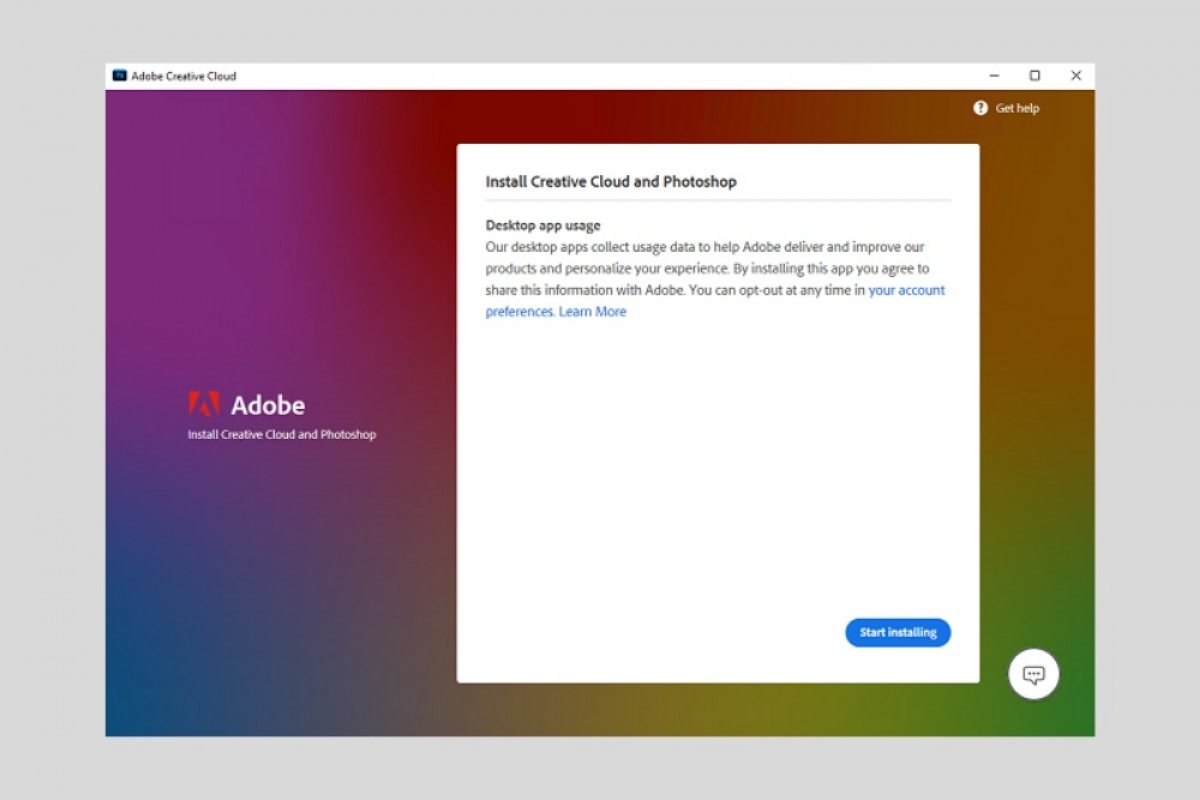 To install Photoshop, you need to have previously downloaded the installation wizard. The latter is hosted on Adobe's official website and it's the only way to download the files of this program to be able to install its software. And it has been so ever since the company decided to implement its so-called Creative Cloud system, usually abbreviated as CC, by means of which all the installation files, software updates and online resources available for the user are managed by means of online servers.
Once you've downloaded the installer, you'll have to run the application, which will require you to log in as a user on Adobe's service. For such purpose, you can make use of four different methods:
Logging in by means of an Adobe ID account.
Logging in via Facebook.
Logging in as a Google user.
Signing up using an email address.
The installation process will start after logging in, for which purpose you'll have to choose your level of knowledge when it comes to handling the program in question: beginner, intermediate or advanced. The reason is that Photoshop CC comes along with a series of tools and guides that can be adjusted to each user's level.
After the latter, a message will appear about the use of the desktop application which is related with the user's privacy, warning him that its use and connectivity have to do with providing a customized user experience based on how each one of the program's tools are used. Now, you only have to hit the Next button and wait for the installation process to end.